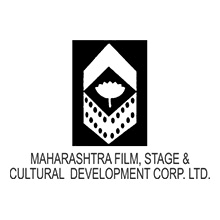 As per reports, the Maharashtra state government has decided to set up a single window system to provide all the permissions required for shooting of movies, documentaries, commercials, music albums and corporate films. It has also decided to provide all the required permissions within 15 working days. The facility will be available only for Mumbai as of now. The decision was taken in the state cabinet meeting on April 17.
The decision has been taken in wake of several complaints been made by several producers about delay in securing permissions from different government departments, due to which the process was becoming a tough task for producers. Considering the concerns raised by the producers, the state government has decided to bring it under the Ease of Doing Business initiative.
The Maharashtra Film, Stage and Cultural Development Corporation Limited (MFSCDCL) has set up a website www.maharashtrafilmcell.com  — on which online application can be made for obtaining permissions. The MFSCDCL has linked 14 various government departments to provide the required permissions within a specific time period, said a senior official from the state cultural affairs department.
The Website states "The Government of Maharashtra proposes a "Single Window Facilitation Cell" as an agency to facilitate all film shooting approvals in an integrated manner from a single location.
Film shooting will cover feature film, commercials, TV serials, documentaries, short films, music album, corporate films, etc.
The Cell aims to provide single interface for the producers for the complex, multi-agency organizational arrangements."
The role of the Maharashtra Film Stage and Cultural Development Corporation Ltd. is to facilitate the service and coordinate between the Applicant and various other necessary parties including the government departments (Stakeholders) and agencies. The Single Window Online Booking System will be available to the Applicant subject to terms and conditions.
The objective of this initiative is to promote tourism and culture of Maharashtra state through film shooting. Another objective is to provide single interface/ platform for producers to avail time bound approvals for shooting from multiple stakeholders. Applicant/ Producer shall mean a person or body of persons or a registered corporation applying to the facilitator through the Single Window Online Booking System (SWOBS) for the purpose of booking a location.
Image source: here