 Human Artistry Campaign, a new coalition to Ensure AI Doesn't Replace Artists- This AI music revolution has posed some important existential questions for the...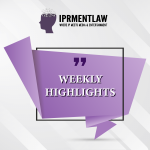 Fevicol v. Tickawoo: Bombay High Court Finds No Prima Facie "Deceptive Similarity" In Logos, Grants Interim Relief For Certain Products The Bombay High Court recently...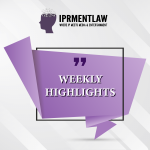 The Delhi High Court has denied the Sci-Hub owner's application to dismiss the copyright infringement case Sci-Hub is a library website that offers free research...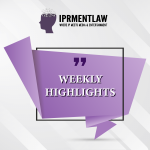 Delhi High Court rejects WinZo Games' Plea against Google for trademark infringement The Hon'ble Delhi High Court has observed that the warning displayed by Google...
"The most important thing in writing is to have written. I can always fix a bad page. I can't fix a blank one". ~Nora...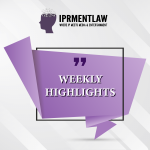 Kantara Plagiarism row: Kerala HC stays FIR against Prithviraj Sukumaran The Kerala High Court has stayed the FIR registered against Malayalam actor and producer...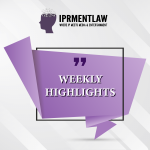 MPL, Dream Sports, and others disagree with IAMAI's proposal on gaming rules  Four companies, Mobile Premier League, Games24x7, Dream Sports, and Zupee, have reportedly sent...
On 2nd January 2023, the Ministry of Electronics and Information Technology ("MEITY") published draft amendments to the Information Technology (Intermediary Guidelines and Digital Media...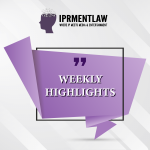 Delhi High Court Refuses To Stay Release Of 'Faraaz', Directs Filmmakers To 'Scrupulously Adhere' To Disclaimer The Delhi High Court on 02.02.2023 refused to stay...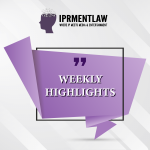 Delhi High Court dismisses PIL which sought establishment of a censor board for Non-Film Songs released on Internet The Delhi High Court has dismissed a...