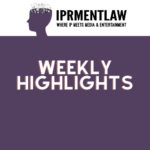 Section 63 Copyright Act - Copyright Infringement Is A Cognizable & Non Bailable Offence:  Supreme Court (see here)  Recently, the Supreme Court in Knit Pro...
Introduction: Music is an important part of Indian culture and no weddings in India are complete without music. Understanding this, an exception of fair use...
Supreme Court restrains High Courts from proceeding in pleas challenging the IT Rules, 2021 The bench comprising of Justices AM Khanwilkar and Abhay S...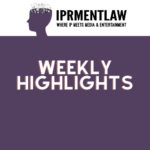 Supreme Court allows OTT release of Amitabh Bachchan's Jhund Bench of Justices Indira Banerjee and A S Bopanna of the Supreme Court stayed the order...
Shemaroo Vs News Nation: Bombay High Court Rejects Fair Dealing & De Minimis Defence, Grants Injunction in Favour of Shemaroo The Bombay High Court granted...
I often receive queries on whether one can use clippings for up to 30 seconds or less without requiring any license? Isn't it permissible...
Prey of IP Fray  They say "all the rights are reserved". We ask "for whom/by whom?" They say "we own them" We ask "so?" They said "shut up, we...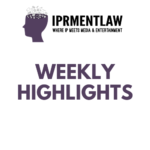 A recent advisory issued to private satellite TV channels by the Ministry of Information and Broadcasting to refrain from making false claims and using...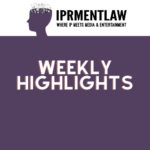 Supreme Court Refuses To Stop Streaming Of Reality Show 'Lock Upp' Over Copyright Infringement Dispute The relief was sought against an ad-interim Special Leave...
Delhi High Court vide its order dated April 11, 2022 granted relief to both RMPL and PPL in their conflict over registration as a...