The Department related Parliamentary Standing Committee on Commerce submitted its 161st Report on Review of the Intellectual Property Regime in India. Read report here. The...
INDIAN BROADCASTING FOUNDATION (IBF) MOVES TO SUPREME COURT AGAINST BOMBAY HIGH COURT RULING ON TRAI TARIFF ORDER The Indian Broadcasting Foundation (IBF) filed a...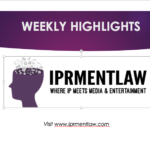 MIB PREPARING CHARTER FOR FUNCTIONING OF SRBS FORMED BY OTT, DIGITAL PLATFORMS (READ HERE) As per the recent report, the Ministry of Information and Broadcasting...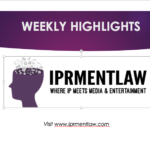 CBFC BLURS "MUMBAI SAGA" SCENE DEPICTING RSS IN BAD LIGHT The (CBFC) has blurred a scene depicting Rashtriya Swayamsevak Sangh (RSS) in a derogatory manner...
The Ministry of Information and Broadcasting, on June 18, 2021, sought comments from the public ("Notification") (can be accessed here) on the Cinematograph (Amendment)...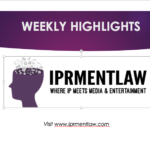 (These highlights have been contributed by Ms. Pooja Gala & Mr Sudarshan Mohta)  CENTRE PROPOSES TO AMEND E-COMMERCE RULES TO CURB FLASH SALES, APPOINT GRIEVANCE...
The DPIIT under the aegis of Ministry of Commerce & Industry has granted certificate of registration to Recorded Music Performance Limited (RMPL) under Section...
In a copyright infringement suit filed by Sony Music, Bombay High Court has granted an ad-interim injunction in favour of Sony Music against KAL...
Often the Right to Privacy is viewed in conflict with certain other constitution safeguards: primarily the fundamental right of Freedom of expression, and often...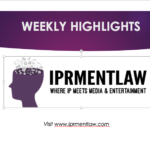 1.MADRAS HC QUASHES CRIMINAL CASE AGAINST ACTOR AND POLITICIAN KAMAL HAASAN FOR COMMENTS ON 'MAHABHARATHA'  The Madurai Bench of the Madras High Court last month...