There has been a major upheaval in the role of all verticals of the music industry. A company cannot stick to its traditional role,...
The Allahabad High Court's recent decision in Uday Prakash v. Anand Pandit and Anr. was particularly illuminative with respect to certain established principles...
IT Rules 2021: Supreme Court Lists Centre's Transfer Petitions, Connected Cases After 6 Weeks The Supreme Court has listed after 6 weeks a group of...
Allahabad High Court refuses to stay the release of the film 'Chehre'. The Allahabad High Court refused to stay the release of the Amitabh Bachchan...
The music business is both interconnected as well as fragmented. It has gone through many transitional phases throughout the second half of the 20th...
Cult.fit's 'Jaa Simran Jaa' advertisement taken down from Youtube after it was flagged for copyright infringement by Yash Raj Films Cult.fit's latest advertisement which reenacted...
Centre mulls single law to supervise all media The Union Government is contemplating laws for all conventional and digital media firms in order to guarantee...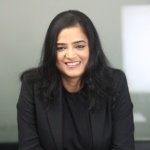 The music marketing rulebook has undergone a complete overhaul in the recent times. With most of the traditional marketing avenues, barring radio, now almost...
Bombay High Court stays enforcement of 'Code of Ethics' prescribed by IT Rules A division bench of the Bombay High Court, comprising of Chief Justice...
About the Author: Rishubh Agarwal is a 4th Year, BBA LL.B (Hons.) student at Jindal Global Law School Introduction In a sovereign democracy, it is both implied...