IPRMENTLAW IN COLLABORATION WITH CREATIVE FIRST AND FICCI LAUNCHES HANDBOOK ON COPYRIGHT
IPRMENTLAW IN COLLABORATION WITH CREATIVE FIRST AND FICCI LAUNCHES HANDBOOK ON COPYRIGHT
On 17th June, 2021, the Central Government has issued a notification (Read notification here) amending the Cable Television Network Rules, 1994 to provide a...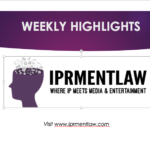 (These highlights have been contributed by Harshil Dureja and Lokesh Vyas) I&B MINISTRY PROHIBITS BROADCAST OF HOPE TV FOR 30 DAYS OVER UNAUTHORIZED LOGO AND...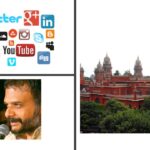 Karnatik music vocalist TM Krishna has filed a petition before the Madras High Court challenging the constitutionality of the Information Technology (Intermediary Guidelines and...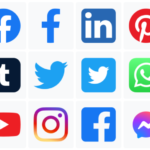 "The Internet never sleeps; and the internet never forgets". This statement appositely describes the presence of Internet in our lives and the characteristics that...
(This post has been co-authored by Harshil Dureja and Anushree Rauta) Phonographic Performance Limited (PPL) (petitioner) is a collective rights organization licensing its members' sound...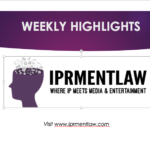 (These highlights have been jointly contributed by Aviral Srivastava and Ujjawal Bharagava) JUHI CHAWLA'S PLEA AGAINST 5G ROLLOUT DEFECTIVE, FOR MEDIA PUBLICITY: DELHI HIGH COURT The...
Saregama has moved Delhi High Court against Mohalla Tech Private Limited, the holding company of the short video format platforms "Sharechat" and "Moj" alleging...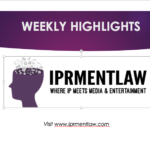 WHATSAPP MOVES DELHI HIGH COURT CHALLENGING THE TRACEABILITY MANDATE UNDER IT RULES, 2021 Whatsapp LLC has filed a petition against Union of India challenging...
RADHE PIRACY CASE Zee has procured an ex-parte order from Delhi High Court against pirated copies of the film Radhe being circulated on Whatsapp. The...
What happens when two people claim rights on the same work? Both are right-holders in 'their opinion'; both have run 'their' rights for a...