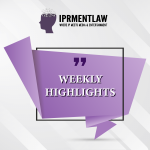 Delhi High Court Orders Investigation into AJIO Trademark Fraud Reliance Industries Limited filed a petition reporting that multiple individuals were using the name 'Ajio Online...
Justice Pratibha M. Singh while adjudicating the matter of Saurav Chaudhary v. the Union of India & Anr. (WP(C) - IPD 9/2023) observed that...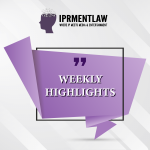 Haddi Film: Bombay High Court refuses interim relief to Nawazuddin Siddiqui in his plea against Zee for payment The Bombay High Court  refused to grant...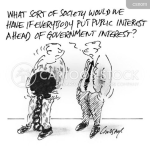 Recently, India passed the long-awaited Digital Personal Data Protection Act, 2023. The internet is abuzz with discussion on the Digital Personal Data Protection Bill,...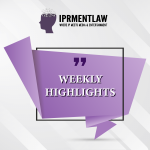 Delhi HC: Mere Fact That the Company Name Must Be Affixed on the Product Does Not Justify the Use of a Company Name That...
The Department for Promotion of Industry and Internal Trade (DPIIT) held a stakeholder consultation meeting on August 23, 2023, to discuss the following issues...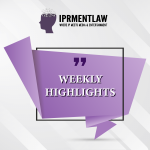 Delhi High Court passes unique 'dynamic+ injunction' to curb illegal streaming of existing and future content of 6 studios In Universal City Studios LLC &...
The story begins in 2015 when one Mr. Gaurav Bakshi googled 'Agarwal Packers and Movers' to employ the renowned company to assist him with...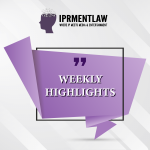 Supreme Court to issue guidelines to strengthen TV channel self-regulation The Apex Court on 14th August has said that it will issue guidelines to strengthen...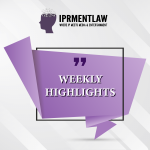 Delhi High Court restrains Goldmines Telefilms from uploading songs owned by T-Series in copyright infringement suit The Delhi High Court has ordered Goldmines Telefilms not...