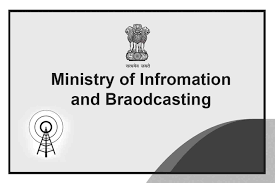 As per reports, the Information and Broadcasting Ministry on April 5, 2018 asked the Broadcast Audience Research Council (BARC) to immediately stop counting 'landing channel' or 'landing page' for measuring TV ratings and submit a compliance report within 15 days.
The ministry's decision came after some broadcasters approached it alleging some TV networks, in collusion with broadcasters and distributors, were placing their channels on the landing page to influence television ratings.
In my post here, I had covered about TRAI's recent consultation paper released on April 3, 2018 on issues related to placing of television channel on landing page.
In industry parlance, the landing channel or the landing page refers to the Logical Channel Number (LCN) which is displayed first when the Set Top Box (STB) is switched on. As per the practice, this channel is available for display on all the STBs connected to the network of a distributor. Such channels may be available to all customers irrespective of the choice and whether it is Payor Free to Air channel.
The complaint of few broadcasters has been that placing the channels on landing page may be a powerful tool in influencing and artificially inflating the ratings of a TV channel. This practice may lead to sudden hike in television rating in a very short span of time and distort well established Eco-system. Higher ratings lead to higher advertising revenues. The I& B Ministry therefore felt this could lead to an "unholy alliance" amongst broadcaster, advertiser and the rating agency.