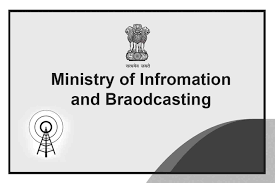 As per reports, the I&B Ministry plans to shut down the National Film Development Corporation of India (NFDC) and Children's Film Society, India (CFSI) and instead create an umbrella organization for all movie related activities with an aim to restructure and realign resources.
Instead of these two organizations, the Ministry wants one 'macro body' for cinema that will look at promoting Indian cinema, co-producing films, including for children and will also take up archiving and documentation of Indian films.
This follows cabinet secretary PK Sinha's meeting with I&B ministry officials regarding a suggestion by government think tank Niti Aayog in 2015 to "merge operations" of similar units to improve efficiency. Niti Aayog had suggested a merger of the two bodies but the idea had been turned down by officials, citing possible operational constraints. I&B minister Smriti Irani, however, decided to review that decision in October and, after consultations with film makers and industry bodies, signed a cabinet note on the matter last week.
Irani held an initial meeting on setting up a new unified organisation at the International Film Festival of India, which took place in Goa in November, with filmmakers Nagesh Kukunoor, Shaji N Karun, Bharat Bala, Jahnu Barua and actor Vani Tripathi Tikoo.
Irani also consulted producer Siddhartha Roy Kapur, filmmaker Karan Johar and others. The ministry has approved the formation of a committee that will submit a final plan for an "inter-disciplinary macro organisation and determine the functionality of convergence of these bodies," said one of the officials.
The new agency will also review coproduction treaties between India and other countries and examine why they have not taken off besides taking over the duties of NFDC's Film Facilitation Office, which provides single-window clearance for international filmmakers who want to shoot films in India.
An official was quoted saying "The new organisation will ensure collaboration with other units and ensure there's no overlap as well as put in place an "interdisciplinary approach to film funding, filmmaking, film archiving and film promotion. The government is not resistant to spending money but wants full accountability."