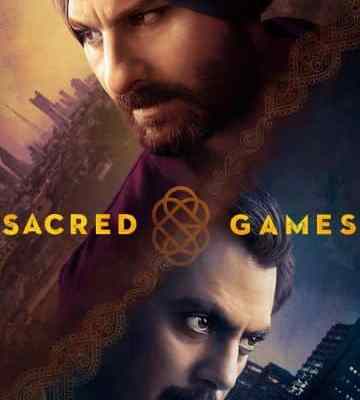 In a PIL filed by petitioner Nikhil Bhalla seeking deletion of scenes from the Netflix show 'Sacred Games' claiming that they were derogatory to former Prime Minister Rajiv Gandhi, the Delhi High Court on July 16, questioned the petitioner on the maintainability of the petition as a public interest litigation. The bench also held that there was nothing urgent in the petition as eight episodes of the series have already been aired.
The petition said Rajiv Gandhi is sought to be defamed in the name of artistic freedom in the series. It also contended that the show accuses Rajiv Gandhi of being involved in Bofors scam and incorrectly depicts historical events of the country like the Bofors case, Shah Bano case, Babri Masjid case and communal riots, which is maligning the reputation of Rajiv Gandhi and his descendants and defames them intentionally.
The bench comprising of Justices Sanjiv Khanna and Chander Shekhar also asked the petitioner as to how the actors could be held liable for enacting their characters.
The court said a person is entitled to express his views, which may be right or wrong, and asked the petitioner to satisfy it on how the court could interject.
As per reports, when the matter was last listed on July 19, the counsel for Netflix informed the division bench that Netflix took the initiative and changed the word in the English subtitles in the fourth episode of the show that was alleged derogatory. The bench directed the clipping of the changed word to be submitted and listed the matter on August 6.
While hearing the plea, the bench observed that criticism and expression of dissatisfaction were permissible, and it would not want to curtail anyone's right. The bench further said "It could be a private injury. It can't be a public injury. We pass directions, only when we find any violation."
The court remarked that freedom of speech is on a higher pedestal even when someone is criticising people associated with politics, adding that it is the viewer's choice what they want to see.
The court reiterated its queries as to whether the plea could be entertained as a public interest litigation and asked the petitioner to satisfy how the court could intervene.
During the course of hearing, the lawyer representing Netflix apprised the court that Rajiv Gandhi's son and Congress president Rahul Gandhi had not raised any objection to the series and supported freedom of speech.
On a related note, following the massive row over 'Sacred Games', Information and Broadcasting sources have been reported to state that the Ministry might formulate guidelines for web series.
Image source: here