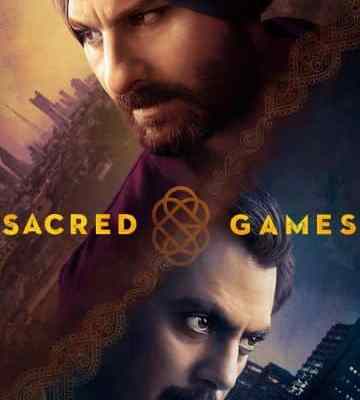 As per reports, a petition has been filed in the Delhi High Court seeking the deletion of certain scenes from the Netflix series 'Sacred Games'.
The plea seeks directions to Netflix Entertainment, the show's producer Phantom Films Pvt. Ltd and the Centre to ensure "in toto" removal of the allegedly offensive scenes and derogatory remarks made directly or indirectly against the former Prime Minister 'Rajiv Gandhi' or his family. The petition contends that the show "incorrectly depicts historical events of the country like Bofors case, Shah Bano case, Babri Masjid case and communal riots".
The first season of the show, comprising eight episodes, was released on July 6 and is available in 190 countries in four languages, the petition said.
The petition has been filed by advocate Nikhil Bhalla and the matter was mentioned today before Acting Chief Justice Gita Mittal and Justice C. Hari Shankar by Advocates Shashank Garg and Tariq Khan.
Justice Gita Mittal recused herself without giving any reason. The matter will now be heard tomorrow by a different bench.
As reported here, a Congress party worker has also filed a complaint against Netflix, Nawazuddin Siddiqui (who stars in Sacred Games) and the producers of the show.
Image source: here