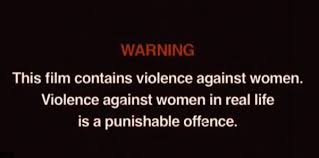 As per reports, in a new addition to the list of statutory warnings in movies, Malayalam films will soon display "violence against women is punishable under law" warning every time a woman is subjected to cruelty and violence on screen. This will also be applicable to serials aired on different Malayalam channels.
A directive in this regard was issued by the Kerala State Human Rights Commission to the Central Board of Film Certification (CBFC) and the Cultural Affairs Department to take necessary steps in this direction, upon a petition filed by Shefin Kowdiar
In view of increasing number of films having scenes depicting violence and harassment on women, Shefin Kowdiar stated in the petition that such a statutory scroll should be included in the public exhibition of Malayalam feature films in theatres in Kerala and telecasting of Malayalam serials in different channels.
As per reports, CBFC regional officer A Prathibha said the Board will comply with the directions soon. "We will take steps to include the statutory warning soon. Since atrocities against women are already punishable by law, we have no reason to not include the warning. The movies which are bought for screening henceforth will have this. We have also informed the CBFC office in Mumbai about the directive," she says. However, she added that it is for the Information and Broadcasting Ministry to decide on including the warning in serials aired on the TV.
At present, there are three statutory warnings in Malayalam movies against smoking, alcohol consumption scenes and riding bikes without helmets.
Image source: here