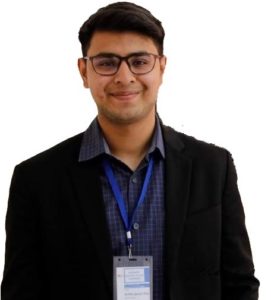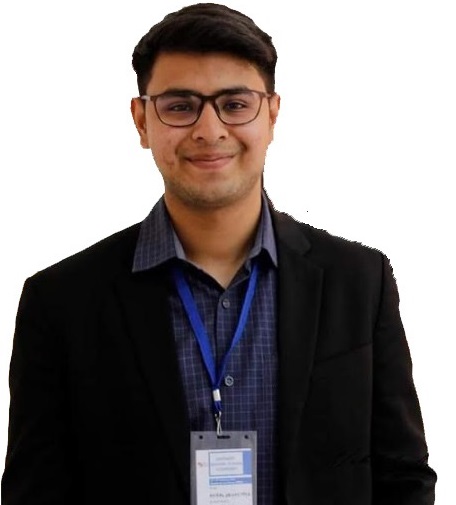 About the Author: 
Aviral Srivastava, is a 4th year law student at Symbiosis Law School, Noida. He has great interests in IPR and Technology Laws.
Introduction
The Bombay High Court recently passed an order reiterating that non-IPC offences punishable with "up to three years", will be categorised as cognizable and non-bailable.[i] That means offences under Section 63[ii] of the Copyright Act and Section 103[iii] of the Trademark Act will also be cognizable and non-bailable.
Making an offence non-bailable takes away one's right to liberty under Article 21. But is copyright infringement worth taking away that right of an individual?
Whether the offence of infringement of copyright crosses the threshold for an offence to be a cognizable and non-bailable one?
All such arguments will be discussed and analysed in context with the recent judgement of the Bombay HC in this article.
Background of the Case
The complaint was lodged by the zonal manager of Jain Irrigation System, a reputed irrigation pipes manufacturing company. They received complaints about sub-standard goods being sold in the name of their company. The informant received "secret information" about a truck carrying the non-genuine goods from Gujarat to Karnataka.
On December 19, 2020, the vehicle was spotted and some of the pipes were found to be bearing 'forged' Certificate of Manufacturing License (CML) stamps. The informant said the goods were being transported and sold using fake trademarks, and therefore lodged an FIR following which the probe was carried out and the goods were seized.[iv]
FIR was registered under section 418[v] (Cheating) and various other provisions of IPC along with section 63 of the copyright act and section 103 of the Trademark Act. The accused filed an application for anticipatory bail and meanwhile other accused were already granted bail by the magistrate.
The Moot Question
The issue under consideration before single judge bench was whether the offence under section 63 of the Copyright Act and section 103 of the Trade Marks Act are bailable or non bailable as the imprisonment under these provisions is "up to three years".
Before we discuss the question, it is important to understand the structure and scheme of The Code of Criminal Procedure, 1973 (Hereinafter Cr.P.C.). The Cr.P.C. through its schedule categorizes offences as Cognizable, Non- Cognizable, Bailable and Non- Bailable.
"Bailable offence"[vi] means an offence which is shown as bailable in the First Schedule, or which is made bailable by any other law for the time being in force; and "non bailable offence" means any other offence;"
"Cognizable offence" means an offence in which, a police officer may, in accordance with the First Schedule arrest without warrant; and "non-cognizable offence[vii]' means an offence in which, a police officer has no authority to arrest without warrant;
The Part II of Schedule I of the Cr.P.C. lists 3 categories for non-IPC offences:
If punishable with death, imprisonment for life, or imprisonment for more than 7 years.
If punishable with imprisonment for 3 years and upwards but not more than 7 years
If punishable with imprisonment for less than 3 years or with fine only.
Offences falling under the first 2 categories are cognizable and non-bailable whereas offences falling under the last category are Non-cognizable and bailable. But there is vacuum for offences where imprisonment is "up to three years". The type of offence can be decided only after looking at the gravity of the offence and if it clears the threshold for being a cognizable offence.
Threshold for Criminal Infringement
Legislators across the world initially looked at infringement of copyright like theft in digital scenario.[viii] In the U.S., the NET Act[ix] was enacted to bolster the criminal copyright regime and to subtly shift the paradigm that criminal infringement of copyright is like theft[x] and specifically shop-lifting.[xi]
But the common understandings that underpin theft law do not transfer easily to the realm of information, knowledge, and ideas.[xii] Interference with copyright does not easily equate with theft, conversion, or fraud.[xiii]
The question in issue is 'what conduct warrants for criminal sanctions'. Theories of Criminal Law advocates to penalize conduct that inflicts a 'community harm' or that 'breaches a moral standard'.
Various approach to identify if there arises a need to criminalize a conduct are based on findings about the morality and harm of the conduct at issue. One such approach is of consequentialism.[xiv] Consequentialists derive authority to criminalize from a society's right to maximize social welfare by preventing harm to the community.[xv] Criminal law may avert imminent harmful conduct because of its rule to deter both the exact offender and the public.
The Judgement
Justice Sarang Kotwal, in this particular judgement, held that bare reading of the Part II, schedule I of Cr.P.C. shows that if the offences under other laws are punishable with imprisonment for three years, and upwards, then the offences are cognizable and non bailable. Further, as per the intent of the legislators, wherever it is possible to impose the punishment extending to three years, this particular category should apply.
Justice Kotwal also noted that the learned magistrate did not consider the application of S.63 and S.103 of the Copyright and Trademark Act and granted bail on the sole premise of S.418[xvi] being bailable.
The court also laid reliance on several judgements of this court to come to the conclusion. A single judge bench of this court in State of Maharashtra Vs. Shri. Suresh Ganpatrao Kenjal[xvii] held that "while construing whether an offence is bailable or nonbailable it is not the minimum sentence which can be awarded under the law, is required to be seen but the maximum sentence which can be awarded under the law has to be seen.
Further, in Ramrao Marotrao Budruk v. The State of Maharashtra[xviii], held that the court is empowered to sentence an accused up to 3 years and it is a maximum sentence but permissible. Therefore, it makes no difference by the fact that the imprisonment for such an offence can also be less than 3 years.
The code by itself, does not provide if the offence under consideration is cognizable or bailable. For that, we have to refer to section 4(2) of the Cr.P.C.[xix] These provisions refer to all offences under any other law which would include the offences punishable under the aforementioned acts. In other words, offences under specialised acts can be investigated, enquired into, tried and otherwise dealt with according to the same provisions, but subject to any enactment for the time being in force regulating the manner or place of investigating, enquiring into, trying or otherwise dealing with such offences.[xx]
Criminalizing copyright infringement underlines the purpose of copyright policy, which is to inspire artist to experiment and create but it comes at the expense of maintaining public access to information. The order of the Bombay HC declaring section 63 to be a cognizable and non-bailable offence especially when infringement is for personal use narrows access to public of copyrighted material, which may in turn effect in reduced innovation resulting into chilling effect among the artists as they will be extra cautious while creating content.
As it is the awareness about criminalization of copyright is very less amongst the general public. People think that it isn't wrong to use copyrighted material, which exposes a substantial gap between predominant social standards and the sanctioned norms embodied in the criminal copyright statutes.
Nevertheless, traditional copyright law substantiates this opinion through its doctrines of fair use and limited rights but the gulf between community norms and the criminalization of copyright makes enforcement difficult.
Conclusion
The judgment is remarkable in bringing clarity in laws concerning the overlap of penal sections under the IP regime in India vis-a vis criminal justice machinery. The court's reiteration of the past precedents makes it amply clear that offences 'up to 3 years' are now cognizable and non-bailable offence. This means that the police machinery can even take arrest measures as per the guidelines of DK Basu v. State of West Bengal[xxi] and for seeking bail a person has to approach the court now onwards. When seen in the light of IP prosecution mechanism, it brings in stringent measures on defaulting parties. This judgment will also have a deterrent effect on people flouting IP law mandates and provisions. The need will be to increase IP awareness amongst general public as well as business houses. In a country where general awareness and public understanding of copyright law is inadequate, to say the least, it would feasibly be judicious not to elevate the likelihood of imprisonment should an individual commit infringement.
References:
[i] Piyush Subhashbhai Ranipa v. The State of Maharashtra.
[ii] §.63, The copyright Act, 1957.
[iii] §.103, The Trademark Act, 1999.
[iv] Omkar Gokhale, Offences under copyrights law with up to 3 year jail term cognizable: HC, Offences under copyrights law with up to 3 year jail term cognizable: HC | Cities News,The Indian Express
[v] §.418, The Indian Penal Code, 1860.
[vi] §.2(a), Code of Criminal Procedure, 1973.
[vii] §.2(l), Code of Criminal Procedure, 1973.
[viii] Eric Goldman, A Road to No Warez: The No Electronic Theft Act and Criminal Copyright Infringement, 82 OR. L. REV. 369 (2003),
[ix] No Electronic Theft (NET) Act, Pub. L. No. 105-147, 111 Stat. 2678 (1997), available at http://www.usdoj.gov/criminal/cybercrime/17-18red.htm.
[x] 143 Cong. Rec. S12689 -S.12691 (daily ed. Nov. 13, 1997) (Statement of Sen. Leahy).
[xi] 143 Cong. Rec. H9885 (daily ed. Nov. 4, 1997) (Statement of Rep. Goodlatte).
[xii] Dowling v. United States, 473 U.S. 207, 217 (1985).
[xiii] Stuart P. Green, Plagiarism and the Limits of Theft Law: Some Preliminary Thoughts on Norms and the Criminalization of Intellectual Property Law, 54 HASTINGS L.J. 167 (2002) (stating that criminal penalties for violation of intellectual property rights "seem out of place").
[xiv] Dan M. Kahan, The Secret Ambition of Deterrence, 113 Harv. L. Rev. 414, 478 (1999).
[xv] Paul H. Robinson, Criminal Law § 1.2 (1997); ; O.C. Snyder, An Introduction to Criminal Justice 762-63 (1953).
[xvi] §.418, The Indian Penal Code, 1860.
[xvii] State of Maharashtra v. Shri. Suresh Ganpatrao Kenjal, 1995 CriLJ 2478.
[xviii] Ramrao Marotrao Budruk v. The State of Maharashtra. 1994 SCC OnLine Bom.
[xix] §.4, Code of Criminal Procedure, 1973.
[xx] Mahesh Shivram Puthran v. The Commissioner of Police, Thane, Dist. Thane, 2011 SCC OnLine Bom 389.
[xxi] AIR 1997 SC 610.