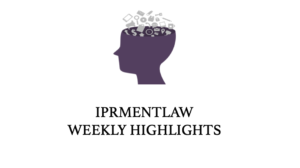 PLAGIARISM ALLEGATIONS AGAINST KAJOL STARRER 'DEVI'
Abhishek Rai, who works at AndaKurry Productions, has accused makers of Kajol-starrer 'Devi' of plagiarising their short film 'Four'. He alleged the film has "heavy resemblance" with their film that they made when they were in film school.
The film depicts how nine women belonging to different strata of society are brought together by circumstance and end up forming a sisterhood after they share their stories of abuse.
GOVT GIVES 100 DAYS TO SET UP AN ADJUDICATORY BODY AND FINALISE A CODE OF CONDUCT FOR OTT PLATFORMS
Information and Broadcasting Minister Prakash Javadekar on March 2 gave over the-top (OTT) players hundred days to set up a body and finalise a code of conduct.
In a 45-minute meeting that was attended by representatives of Netflix, Amazon Prime, Zee5, MX Player, ALTBalaji, Hotstar, Voot, Jio, SonyLIV and Arre, four OTT platforms refused to be a part of the Digital Content Complaint Council (DCCC), an adjudicatory body formed last month.
Sources said that Amazon Prime has not agreed to the idea , whereas Netflix, Zee5,MX player and ALTBalaji have asked for more time to come to a decision.
As of now, only Hotstar, Voot, Jio, SonyLIV and Arre have agreed to signed up with DCCC, a brainchild of Internet and Mobile Association of India (IAMAI) and the I&B Ministry.
IAMAI had drafted a code for OTT platforms on January 17, 2019 titled 'Code of Best Practices for Online Curated Content Providers'. This stops OTT platforms from streaming content which is prohibited by Indian courts, disrespects the national emblem, outrages religious sentiments, promotes violence against the state, or depicts child pornography.
I&B MINISTRY ASKS TV CHANNELS TO PUBLICISE TRAVEL ADVISORY DUE COVID-19
The deadly coronavirus with its epicentre in Wuhan, China is slowly reaching into several parts of the world. Just this week, cases of Indians who have contracted this COVID-19 came to light and put the government on alert.
The ministry of information and broadcasting (MIB) has urged the electronic media to help spread the message.
The following are the tickers TV channels are advised to carry:
1. Indian citizens are advised to refrain from travel to China, Iran, Republic of Korea, Italy and Japan.
2. Indian citizens are advised to avoid travel to other COVID-19 affected countries.
3. Passengers coming from abroad to India need to furnish duly filled self-declaration form and travel history to health and immigration officials at all ports and airports.
4. For any health-related query call at ministry of health and family welfare, GOI's 24X7 control room number +91-11-23978046 or email at ncov2019@gmail.com.
KUNJALI MARAKKAR BIOPIC RUNS INTO CONTROVERSY
A descendant of Kunjali Marakkar filed a writ petition in the Kerala High Court seeking to stop the release of the upcoming Arabikadalinte Simham (Marakkar: Lion of the Arabian Sea) based on Kunjali Marakkar IV, the naval chieftain of the Zamorin of Calicut
The suit, filed by Mufeeda Arafath Marakkar, wife of Muhammed Yaser Arafath Marakkar of Koyilandy, says the big-budget movie sends a bad message to people through a wrong version of the history of the Marakkars.
The epic historical drama, directed by Priyadarshan, is scheduled to release on March 26 and it is said to be the most expensive Malayalam Movie ever made.
The petitioner alleges that the film offends the religious sentiments of Muslims by showing the great martyr in poor light. Kunjali Marakkar is portrayed as a romantic hero and who dances and sings around women
Petitioner also believes that the history of Kunjali Marakkar is a part of the school curriculum and if this movie version is shown, it would have a serious impact on the minds of the children in their formative years.
NEED TO REGULATE 'PERVERSE, ILLUSORY PRICING' BY BROADCASTERS, TRAI SAYS

The telecom regulator TRAI has cited the mischief of "perverse and illusory pricing" of broadcasters to defend its Jan. 1 tariff order.
The TRAI argued against staying or deferring the order in the Bombay High Court, saying that it was issued in the "overwhelming interest" of consumers.
The court had, in January, denied broadcasters any relief but found the case fit for further arguments.
An association representing consumers also moved court, seeking intervention in one of the applications filed by the Indian Broadcasting Federation.
Its counsel argued that broadcasters have hiked the prices of pay channels manifold, in order to gain profits at the expense of consumers. The association cited its earlier representations in the Supreme Court in support of its intervening application
The intent behind the order was to make the pricing of pay channels more realistic and customisable for consumers. Broadcasters keep pushing unwanted channels by including them in bouquets. Mischief of illusory and perverse pricing by broadcasters compels viewers to subscribe to a spread of channels that they otherwise may not want to subscribe.
JUSTICE MANMOHAN SINGH GETS ANOTHER 6 MONTHS ON IPAB
The Appointments Committee of the Cabinet (ACC) issued an order on March 2, with the Supreme Court, to appoint Justice Manmohan Singh to the Intellectual Property Appellate Board (IPAB) until September 21, 2020 despite Justice Manmohan Singh having hit the statutory retirement age on September 21, 2019.
TIKTOK SEEKS DISMISSAL OF PIL DEMANDING BAN ON APP IN INDIA
Social media app Tiktok on March 5 sought dismissal of a public interest litigation which sought ban on the app while claiming that its unfiltered content was causing harm to youth of the country.
It contended before the Bombay High Court that there is a laid down procedure under the Information Technology Act to filter any objectionable content online wherein if a person has any grievance regarding online content then he or she can approach the nodal officer and seek for it to be removed
The Court had directed the petitioner's lawyer to respond to the point raised by the company and posted the matter for further hearing after three weeks. The petition was filed in November 2019 by city-based woman Heena Darvesh, claiming that the TikTok app has resulted in several criminal offences and deaths.
I&B MINISTRY SUSPENDS BROADCAST OF TWO KERALA-BASED NEWS CHANNELS FROM 7.30 PM FOR 48 HOURS OVER THEIR REPORTING OF DELHI VIOLENCE.
I&B Ministry suspends broadcast of two Kerala-based news channels from 7.30 pm for 48 hours over their reporting of Delhi violence.