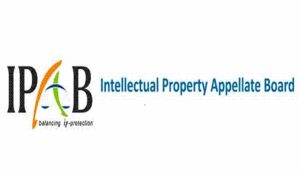 As recorded by the Delhi High Court in the order dated September 19, 2019 in the matter of Mylan Laboratories Limited vs Union of India & Ors, the term of the Chairman of IPAB, Justice Manmohan Singh expired on September 21, 2019 and no fresh appointment of the Chairman is forthcoming.
The order further records that the response of the Central Government was sought on the continuation of the Chairman of IPAB till the fresh appointment of the Chairman. And that the Central Government is not at all agreeable to the continuation of the Chairman, IPAB till the appointment of the fresh Chairman.
Justice Midha further observed that "If the term of the Chairman of IPAB is not extended till the fresh appointment is made, the IPAB would be shut down on 22nd September, 2019 which would violate the valuable right to access to justice…. This Court is concerned about the violation of the valuable right of access to justice. This Court is of the view that guidelines are necessary for proper functioning of the Tribunals. However, considering that the framing of guidelines and continuation of the Chairman to IPAB till the fresh appointment, are in the nature of PIL, it would be appropriate to send this matter to PIL Bench. Subject to the order of the Hon'ble the Chief Justice, list before the PIL Bench on 20th September, 2019." 
As per information received, the matter was listed on September 20, 2019 before the Chief Justice, Delhi High Court but could not be heard. The matter was again listed on September 23, 2019 and seems to have been adjourned to September 30, 2019 only to consider the merits of the matter. So far no observation seems to have been made on extension of the tenure of Justice Manmohan Singh.
It appears that until the appointment of a fresh chairman of IPAB, it will not be functional.
Spicy IP had earlier reported of the malfunctioning of the IPAB website which seems to be a case where the domain name www.ipab.org is owned by a third party leaving it open for potential misuse in future.
The current state of affairs of functioning of IPAB and Government's apathy towards the situation  is deplorable and a national embarrassment. One can only hope that the issues are resolved at the earliest.