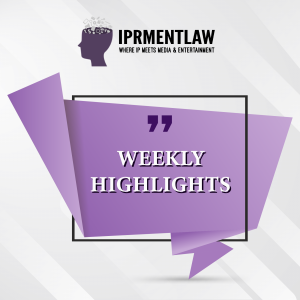 Delhi High Court Orders Investigation into AJIO Trademark Fraud
Reliance Industries Limited filed a petition reporting that multiple individuals were using the name 'Ajio Online Shopping Pvt Ltd' to send various communications to consumers, falsely claiming that they had won prize money, including scratch cards worth up to ₹10 lakh. These scammers instructed people to deposit ₹5,000 to claim the prize money and used multiple mobile numbers and bank accounts to receive these deposits, as presented to the court. Dealing with the matter, the Delhi High Court instructed the Delhi Police to investigate fraudulent and illegal activities related to the unauthorized use of the AJIO trademark owned by Reliance Industries. The court directed the Cyber Cell of the Delhi Police to promptly investigate the alleged scam and provide a report. It highlighted the impact of digital technology, which although has brought convenience to consumers, has also made it easier for individuals to engage in unlawful activities.
Read: (Here)
Supreme Court on Establishing Goodwill in Passing-Off Suits –Plaintiff Required To Prove Figures Of Sale/ Advertisement Expenses To Establish Goodwill
Recently, in Brihan Karan Sugar Syndicate Private Limited vs Yashwantrao Mohite Krushna Sahakari Sakhar Karkhana, the Supreme Court has reiterated that in a passing-off lawsuit, where the establishment of goodwill associated with a product is crucial, the plaintiff must provide evidence of the product's sales figures and furnish the expenses incurred on its promotion and advertising. It pointed out that although the plaintiff had submitted statements of sales, advertising, and sales promotion expenses in the suit, duly certified by a Chartered Accountant, the Chartered Accountant had not been presented as a witness to verify these statements. The court emphasized that while these statements could serve as important materials for assessing whether the plaintiff had made a prima facie case against the opposing party, during the final hearing of the lawsuit, the figures needed to be proven in accordance with legal procedures and standards.
(see here)
Government to Unveil Gaming SROs for Real Money Games Certification
The government is set to announce the gaming self-regulatory organizations (SROs) responsible for certifying permissible online real money games by the end of this month. Currently, the Ministry of Electronics and Information Technology (MeitY) is in the process of evaluating the four proposals put forth by the All India Gaming Federation (AIGF), Esports Players Welfare Association (EPWA), All India Gaming Regulator (AIGR) Foundation, and a consortium formed by the E-Gaming Federation (EGF) and the Federation of Indian Fantasy Sports (FIFS). As per the rules, online real money games will only be considered permissible when they are verified by a self-regulatory organization (SRO). Online games that don't involve real money do not require any verification from an SRO.
(See here)
CBFC Orders Changes In Thalapathy Vijay's "Naa Ready" Song After Complaints 
Thalapathy Vijay is all set to delight his fans with his highly-anticipated film "Leo" on October 19. While the first song from "Leo," titled "Naa Ready" quickly became a hit, it also faced criticism due to scenes depicting smoking by Thalapathy Vijay. This led to several complaints, including one filed by Rajeshwari Priya from Anaithu Makkal Arasiyal Katchi (AMAK) and others. These complaints alleged that certain lyrics in the song promoted drug trafficking and alcohol consumption. Activist RTI Selvam also filed a complaint against the film's team for glorifying drugs and rowdy behavior in "Naa Ready." As a result, the Central Board of Film Certification (CBFC) ordered the film's makers to make alterations to the song. Specifically, they are asked to remove the smoking scenes and lyrics mentioning alcohol from the song.
(See here)
CBFC releases EOI to make OTT platforms accessible to people with disabilities: Official 
The Central Board of Film Certification (CBFC) has shown an expression of interest to enhance accessibility for people with disabilities on OTT platforms. This move follows a directive from the Delhi High Court, which instructed the preparation of audio descriptions, closed captioning, and subtitles in Hindi for the OTT release of the film "Pathaan."
(See here)
Welcome 3 In Trouble for the Director's Dues!
Three years ago, a non-cooperation notice was issued against filmmaker Firoz Nadiadwala by the Federation of Western India Cine Employees (FWICE). Now, the FWICE has made an appeal for the clearance of pending dues owed to filmmaker Anees Bazmee, as cheques issued by him bounced. The FWICE also wrote to all actors involved in the film "Welcome 3," including Disha Patani and Akshay Kumar, urging them not to participate in the film's shooting until producer Firoz Nadiadwala settled the outstanding payments owed to the technicians who worked on "Welcome 2."
(See here)
'Jawan': Criminal complaints filed against those circulating pirated copies of the film 
After Jawan's Jabardasth success, the film's popularity and success have also led to a surge in pirated content, with clips and the entire film being leaked on various platforms. The film has been leaked on platforms like WhatsApp and others. To address this issue, Red Chillies Entertainment has taken strict measures against individuals who are sharing clips or uploading pirated content on social media platforms. The production house has enlisted the services of multiple anti-piracy agencies to aggressively track down and report individuals and groups involved in piracy to the police for legal action. According to a source, they have already identified pirated accounts run by individuals on various platforms, and both criminal and civil actions are being initiated against them for releasing pirated content of the film "Jawan."
(See here)
Nearing Verdict: Tamil Nadu's Online Gaming Ban Legal Battle
The legal battle between Tamil Nadu and online gaming companies is nearing its conclusion. Both sides submitted final arguments in the Madras High Court. The court is reviewing a law that criminalizes real-money poker and rummy in the state. Major gaming bodies and companies challenged the ban in court. The court is expected to deliver its judgment soon. In the dispute, gaming companies argue that the state can regulate but not entirely ban online games. They dispute claims of addiction and cite a Supreme Court ruling categorizing rummy as a skill-based game. They've implemented self-regulation to prevent addiction. On the other side, the state defends the ban as a policy decision to maintain public order and address concerns about suicides linked to online rummy. They note that no affected player has challenged the ban in court, and they assert the state's authority to prohibit rummy outside of clubs. (For the background, see here)
(See here)
IPRS Partners with LyricFind to Monetize Lyric Display in India
The Indian Performing Right Society Limited (IPRS) and LyricFind, a global leader in licensed lyrics, have announced a strategic partnership. This partnership aims to ensure that all IPRS creators and publisher members receive proper accounting and payments for the display of their lyrics on over 100 digital platforms and clients of LyricFind. The collaboration with LyricFind will facilitate lyric distribution and enable effective lyric conversion, interpretation, and translation on a global scale, benefiting all IPRS members by boosting fan engagement, consumption, and growth.
(See here)