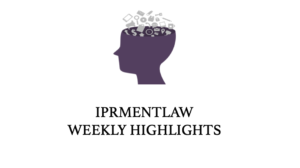 GOVERNMENT ROOTS FOR SELF REGULATION MODEL IN ITS AFFIDAVIT BEFORE SC
In the matter of Justice for Rights vs Union of India pending before the Supreme Court, as per reports, the Government has filed its affidavit stating that it does not have the powers to regulate internet content but suggested an institutional self-regulatory model similar to traditional media.
Last year IAMAI had introduced a document titled 'Code of Best Practices for Online Curated Content Providers' which was signed by OTT platforms such as Netflix, Hotstar, Voot, Zee5, Arre, SonyLIV, ALT Balaji and Eros Now.
The IAMAI recently introduced a new code 'Self Regulation for Online Curated Content Providers' which is available hereas a second tier (Tier II) to the existing Code whereby Digital Content Complaint Council to be instituted under the Tier II code shall be chaired by retired Justice A. P. Shah along with other members.
Reportedly, Hotstar, Voot, SonyLiv, Eros, and Reliance Jio have signed this new code. However platforms such as Netflix, Zee, Alt Balaji, MX Players have refused to sign the new code and formation of DCCC.
Amazon had refused to sign the earlier code and new code as well.
MIB ASKS CHANNELS TO ADHERE TO PROGRAMME AND ADVERTISING CODES
This Ministry of Information and Broadcasting has issued advisories for all private satellite TV channels to broadcast content strictly in adherence to the Programme and Advertising Codes as prescribed in the Cable Television Networks (Regulation) Act, 1995 and the Rules framed thereunder.
They're advised to be cautious with any content which
Is likely to encourage or incite violence or contains anything against maintenance of law and order or which promotes anti- national attitudes
Contains attack on religions or communities or visuals or words contemptuous of religious groups or which promote communal attitudes;
Contains anything defamatory, deliberate, false and suggestive innuendos and half-truths
The ministry has asked all the Private Satellite TV channels to ensure strict compliance of the above rules and make sure that no content which is broadcasted by these channels are violative of the above rules
INDIAN RECORD MANUFACTURING CO MOVES MADRAS HIGH COURT AGAINST ILAYARAJA AND OTHERS
M/s Indian Record Manufacturing Co filed a copyright infringement suit against Agi Music, Ilayaraja and Unisys Info Solutions in the Madras High Court seeking injunction against them from exploiting the plaintiff's copyright over musical works and sound recordings in certain films.
The Court held that in the absence of contract to the contrary, the producers of the respective films are the first owners of the copyright in the musical works and sound recordings in a cinematograph film.
The court noted that since M/s Indian Record Manufacturing Co. has obtained the copyright by assignment, being a written document signed by the assignor. Thereby, they become the owner of the said copyright.
Illaiyaraja, the author of the musical work, had not produced proof to show the producers have given up their ownership in his favour. Hence the court ruled in favour of the plaintiff and held that Ilayaraja did not own the copyrights in 22 film soundtracks that belonged to music label The Indian Record Manufacturing Co. Ltd. (Inreco).
ANDAMAN CHANNEL REFRAINED FROM USING BIGG BOSS/BIG BROTHER TRADEMARK
Bombay High Court granted relief to the Endemol Shine Group by stopping the makers of 'Andaman Big Bro' from infringing trademarks of the company's show Bigg Boss
Endemol Shine Group, makers of reality show 'Bigg Boss' and 'Big Brother', filed a plea against the show called 'Andaman Bigg Bro' for trademark infringement.
While hearing the plea, Justice BP Colabawalla stated that the similarities between the two shows cannot be a mere coincidence. The court stated that prima facie, there is no doubt that the marks/name/device of eye/taglines of the shows are identical/ similar to each other.
The court restrained the makers of 'Andaman Big Bro' from using trademarks of Endemol Shine Group or telecasting or conducting auditions for any show that is similar to 'Big Brother' and 'Bigg Boss'.
HOTSTAR BLOCKS JOHN OLIVER SHOW WHICH CRITICIZES NARENDRA MODI
Hotstar has blocked an episode of John Oliver's show in India for criticizing Prime Minister Narendra Modi and showing him in bad light.
The comedian was previewing President Donald Trump's visit to India on his Emmy-winning 'Last Week Tonight with John Oliver,'.
INDIA EXPLORES OPPORTUNITIES FOR COLLABORATIONS IN FILMS WITH INTERNATIONAL COUNTERPARTS
Members of the Indian delegation at the Berlin International Film Festival-2020 met representatives of European Film Market. During the meeting in Berlin, they held discussions including on the recent policy initiatives of Government of India to ensure ease of filming including setting up of a single window system Film Facilitation Office and its web portal www.ffo.gov.in for online application for shooting films in India.
Director of EFM. Mr Knol, said that the stakeholders of EFM would actively consider participating in the 51st IFFI. He also underlined that the participation would pave a way forward for more interaction between the Indian stakeholders and the industry with the organizers of Berlinale in future. Mr Knol also said that he hopes that there will be more active participation from the Indian Government and other stakeholders in the future editions of Berlinale.
The delegation also met with prominent Festival and Film Commissions. The representatives from Raindance and Edinburgh Film Festivals discussed about opportunities of future collaborations with IFFI-2020
KUNAL KAMRA MOVES TO DELHI HIGH COURT AFTER FLYING BAN ON HIM BY AIRLINES
Comedian Kunal Kamra filed a petition in the Delhi High Court against the ban imposed by IndiGo for a six-month duration while other airlines — Air India, Spicejet and GoAir imposed an infinite ban on him
Kamra moved to the high court seeking directions to DGCA to direct the airlines to revoke the ban.
Delhi High Court remarked that aviation regulator DGCA ought not to have certified actions of airlines other than Indigo , which imposed an indefinite flying ban without an inquiry on stand-up comedian Kunal Kamra for allegedly heckling journalist Arnab Goswami on a flight.
Justice Navin Chawla asked the DGCA to take instructions on the steps it intends to take regarding the other airlines and listed the matter for hearing on February 27.
UK ARTIST CALLS OUT MAKERS OF BAAGHI 3 FOR COPYING HIS SONG, SEEKS 'SIZEABLE CHEQUE'
In a series of Instagram stories, TroyBoi, an Electronic Media artist, has slammed the makers of Baaghi 3 for ripping off his popular track "Do You?"
In one story, TroyBoi said that his track "Do You?" was a tribute to India and that he dreams of a "sizeable Cheque" from the makers in another story
He further went on to state that this alleged plagiarism reminded him of the Chiranjeevi track that was a copy of Michael Jackson's 'Thriller' video.
In response to which, the producers of Baaghi 3 stated that "Do You Love Me" is a licensed version of the original by famous Lebanese composer and songwriter Rene Bendali