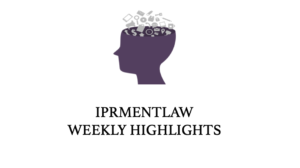 PATIALA HOUSE COURT ORDERS STAY ON EX-ICICI BANK CEO CHANDA KOCHHAR'S BIOPIC "CHANDA: A SIGNATURE THAT RUINED A CAREER"
Patiala House Court, Delhi on November 23 stayed the release of a movie purportedly made on the life of former ICICI Bank MD & CEO Chanda Kochhar without her consent.
The movie – "Chanda: A Signature that Ruined A Career" starring actress Gurleen Chopra, produced by Manoj Nandwana and S Akhileswaran and directed by Ajay Singh, was supposed to be screened at Goa Film Festival on November 28.
Chanda Kochhar's lawyers argued that the content of alleged biopic that purports to be based on her life are defamatory as it makes insinuations and judgements about her life. The Plaintiff took strong objection to the title as well as to the film itself and the underlying tone and tenor which is also evident in the interviews/press coverage where she (Chanda Kochhar) is being shown as a culprit. The lawyers have also referred to interviews given by Gurleen Chopra to media houses in which she admits that she is playing the role of Chanda Kochhar. They added that Chanda Kochhar has never been approached for obtaining her consent to use her name and make a film on her life by the filmmakers. Kochhar's lawyers further argued that there was no chargesheet against her by any agency till date or trial is yet to begin. "Making of such alleged biopics and their release as well as promotional interviews and material vilifying the plaintiff (Kochhar) are extremely prejudicial to the investigation as well as the trial".
Asserting that Chanda Kochhar is likely to suffer irreparable loss and her reputation would be frittered if the injunction is not ordered in her favour, Additional District Judge Sandeep Garg at Patiala House Courts stated in his order – all the defendants (filmmakers, their agents or those acting in it) are hereby restrained the filmmakers or those acting in the moving from using Kochhar's name directly or indirectly; screening, exhibiting or marketing of film online or offline, whole or in part or in any other form/under any name claiming to be biopic or relating to the plaintiff without her consent; making publishing, sharing or circulating any commentary/promotion about the aforesaid mentioned movie in any manner whatsoever, till the next date of hearing".
The matter will be heard next on November 26.
Update: read order here.
CBFC CHAIRMAN PRASOON JOSHI RECONFIRMS THAT CENTRE WILL FORMULATE GUIDELINES FOR OTT CONTENT REGULATION
CBFC chairman Prasoon Joshi clarified in the IFFI Film Bazaar in Goa that the Union ministry is in the process of framing guidelines for over-the-top (OTT) application services.
While the I&B ministry has held meetings with OTT platforms to discuss the matter, Joshi said that the CBFC is going to take cognizance of the concerns raised with respect to the non-censorship of content of such OTTs. "We will have a healthy dialogue and devise a strategy to deal with OTT and what are the OTT policies. Every industry has a way of forming a structure of how they function. People who are responsible — in doing the business and on the government side — will together come and find a solution," the CBFC chairman said.
POLICE COMPLAINT FILED AGAINST ACTRESS VANI KAPOOR FOR WEARING A TOP WITH 'RAM' WRITTEN ON IT
A complaint has been filed against the actress by a Mumbai resident for posting pictures on social media, where she is seen striking poses wearing a top with a plunging neckline that has the word 'Ram' written on it. The complaint filed with Mumbai's NM Joshi Marg Police Station and the Mumbai police commissioner, alleges that Vaani has hurt religious sentiments with her skimpy outfit. Complainant Rama Sawant said she was called by police to record her statement in the case.
AMITABH BACHCHAN AND JHUND TEAM SERVED NOTICE FOR COPYRIGHT INFRINGEMENT
Nandi Chinni Kumar has sent legal notices to makers of upcoming Hindi movie 'Jhund' and actor Amitabh Bachchan, who is playing the lead role in the film, for copyright infringement. Kumar who is an independent filmmaker had sent the notices to 'Jhund' director and producer, Nagraj Manjule, producer Krishan Kumar, T-Series Chairman and Managing Director Bhushan Kumar, Amitabh Bachchan and Slum Soccer founder Vijay Barse, on whose life the film is said to be based on. The short filmmaker claims that he bought exclusive rights in 2017 to make a movie on the life of Akhilesh Paul, a slum soccer player who was the Indian captain at the Homeless World Cup. Claiming that he was cheated and criminally intimidated by makers of the film, Kumar plans to move the court to stop screening of the movie in theatres, television and all digital platforms.
Kumar had planned to write and direct the multilingual movie tentatively titled 'Slum Soccer' on the life of Akhilesh, who was born in slums of Nagpur and was addicted to drugs. However, his passion for football changed his life and he went on to lead India in Homeless World Cup. The filmmaker claims to have registered the story and script with Telangana Cinema Writers Association on June 11, 2018. Though Nagaraj Manjule, director of Marathi blockbuster 'Sairat', bought rights to make a movie on the life of Vijay Barse, who is the coach of Akhilesh Paul, his film Jhund' also showcases Akhilesh's story in a major role, thus allegedly violating the personality rights. According to him, Nagraj Manjule claimed to have bought rights from Akhilesh Paul for Rs 4 lakh but was reluctant to show the documents. "Even Akhilesh denied selling him the rights. Nagraj humiliated me and forced to come for settlement without showing papers," Kumar said. The Hyderabad-based filmmaker also alleged that Savita Raj, one of the producers of 'Jhund', threatened his producer in September 2019 claiming Akhilesh Paul's copyrights are with them. Kumar said he has sent an email to Amitabh Bachchan and to Nagaraj and 'Jhund' producers exposing copyright infringement and criminal intimidation but there was no reply. He has also written to India Movie Pictures Producers Association (IMPPA) and Telangana Cinema Writers Association and urged the Central Board of Film Certification (CBFC) not to issue censor certificate to the movie Jhund.
A MOTHER OF THREE MINOR CHILDREN HAS MOVED THE BOMBAY HIGH COURT SEEKING A BAN ON POPULAR MOBILE VIDEO-SHARING APP, TIKTOK.
A mother of three minor children has moved the Bombay High Court seeking a ban on popular mobile video-sharing app, TikTok. The Public Interest Litigation (PIL) filed by Heena Darvesh from Mumbai also seeks a direction to the government to provide records of deaths due to accidents caused by the use of TikTok. The petitioner has claimed that the TikTok app is affecting young people, especially children, by causing addiction issues leading to degraded mental health. Moreover, the petitioner alleges that the video sharing app is causing hatred, disbalance and enmity amongst religious groups and has affected the country's diversity. It is also stated that country's reputation is getting tarnished by the TikTok application. The petitioner further states that in July this year, two First Information Reports (FIRs) were registered in Mumbai following controversial video/audio that allegedly sparked religious enmity. However, no action against the company running the application has been taken yet, states the petitioner. In April this year, the Madras High Court had passed an order prohibiting the download and use of TikTok. The Court had passed the order after expressing concern that the app hosts inappropriate content, including pornography, which is available for access to children. The Bench had also expressed its concern that minors are also exposed to strangers online through TikTok. TikTok had subsequently challenged the order in the Supreme Court. The company had claimed that the Madras High Court's interim order was based on exaggerations made by the petitioner in the case. The Supreme Court, however, decided to defer consideration of the matter and directed the Madras High Court to take a call. Ultimately, on April 24 this year, the Madurai Bench of the Madras High Court lifted its ban. The Bombay High Court will hear the PIL in due course.
EOW REGISTERS FIR AGAINST YRF IN A COMPLAINT FILED BY IPRS ALLEGING FAILURE OF ROYALTY PAYMENTS TO THE TUNE OF 100 CRORES BY YRF TO AUTHORS
The Indian Performing Rights (IPRS)- which represents composers, lyricists and music producers- has accused Bollywood production house Yash Raj Films (YRF) of unauthorizedly collecting over 100 crores in music royalties belonging to IPRS members. In an FIR filed with the Mumbai Police Economic Offences Wing (EOW), IPRS has alleged that the production house has prevented it from collecting royalties from telecom companies, radio stations and music streaming platforms by pressuring artistes into signing illegal agreements. The FIR, which names YRF directors Aditya Chopra and Uday Chopra, says that production house cannot collect royalties on behalf of artistes and music producers as it is the sole and exclusive right of IPRS. It concludes that since YRF has forced artistes to sign "dubious" contracts it is clear that it has been pocketing the money that rightfully belongs to these lyricists, musicians, singers and music producers. The FIR claims that while YRF has managed to extract royalties from two TV broadcast platforms, it has not been able to get telecoms, radio stations and music streaming platforms to pay up. The FIR has been registered under sections 409 (criminal breach of trust and 34 (common intention) of the Indian Penal Code and relevant sections of the Copyright Act.
MADRAS HC QUASHES FIR AGAINST 'KAKKOOS' FILMMAKER DIVYA BHARATHI
The Madras high court has quashed an FIR that was filed against filmmaker Divya Bharathi, who directed the documentary Kakkoos on the lives of manual scavengers. The complaint was filed on the ground that the film portrayed the Devendra Kula Vellalar community wrong in her film and that what Bharathi had shown in her documentary were agricultural workers and not manual scavengers.
On November 20, 2019, Justice Anand Venkatesh said the FIR should be quashed. Bharathi had asked the court to dismiss the complaint, saying that her two years of research had proved that certain Scheduled Caste members are still forced to clean human faeces manually
Public screenings of Kakkoos have frequently been shut down by the police citing law and order concerns, particularly in Bharathi's home city of Madurai, where six such screenings have not been allowed to proceed.  On July 25, 2017, she was arrested and produced before a magistrate for failing to attend a court hearing about a student protest in 2009. Several activists had then questioned the timing of her arrest, saying that very public nature of her arrest were meant to intimidate her into silence on the subject of manual scavenging.