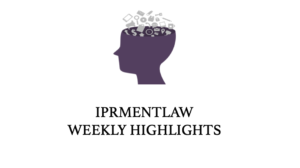 BARC INITIATES PENAL ACTION AGAINST 12 CHANNELS IN ITS VIGILANCE DRIVE
As per reports, the Broadcast Audience Research Council of India (BARC) has, over the past 28 months, initiated penal action against 12 channels across the country to scale up its vigilance drive against home panel tampering and manipulation of TV viewership data.
According to a BARC statement, an independent disciplinary committee (DisComm) had been set up in 2017 to probe complaints of viewership malpractice. So far, 18 cases have been referred to the DisComm with evidence of such malpractices, with the highest number of instances reported from markets in South India: 6 from Tamil Nadu, 5 from AP/Telangana and 1 from Karnataka. "Penal action has been taken against 12 channels in India. It may be recalled that FIRs were filed in Telangana and arrests have been made in Karnataka and Gwalior," BARC said.
Headed by Justice Mukul Mudgal, former Chief Justice of the Punjab and Haryana High Court, the BARC DisComm has representation of all three industry bodies: Indian Broadcasting Federation (IBF), Indian Society of Advertisers (ISA) and Advertising Agencies Association of India (AAAI).
MADRAS HIGH COURT RESTRAINS RELEASE OF TAMIL FILM '100' IN A RECOVRY DISPUTE
In a civil recovery dispute filed by 70 MM Entertainment, the Madras High Court has restrained MG Auraa Cinemas Private Limited, the producer of Tamil feature film '100' from releasing it, till time it settles Rs 1 crore due to 70 MM Entertainment.
A division bench of Justices Vineet Kothari and N Sehasayee also restrained the firm from releasing the Telugu version of the Tamil film 'Balloon' without obtaining prior leave of the court and without
repaying Rs 1 crore or furnishing a bank guarantee for the said amount in favour of 70 MM Entertainment.
According to the Plaintiff, the defendant had given an undertaking to pay the balance amount  Rs 1 crore, out of Rs 6.30 crore, to 70 MM at the time of release of the Telugu version of 'Balloon' on or before July 22, 2019. However, the defendants without complying with the undertaking, were attempting to release the movie `100′. Further, a cheque issued by them for payment of Rs 1 crore was returned by the bank stating that the account had been closed, In view of the admission of non-compliance of the earlier May 10 order by the defendants and based on the memorandum of understanding between the parties, the court restrained the defendants or any person acting on their behalf from releasing the Telugu version of `Balloon' too, without obtaining the specific prior leave of the  court and without payment of Rs 1 crore due to 70 MM or furnishing the bank guarantee for the said amount in its favour.
CENTRAL GOVERNMENT TELLS DELHI HC THAT GAMBLING IS A STATE SUBJECT, DELHI HAS TO REGULATE ONLINE GAMES OF CHANCE
The Centre told the Delhi High Court that gambling was a state subject and the AAP government has to make laws to regulate such activities in Delhi. The Central government made the submission before a bench of Chief Justice D N Patel and Justice C Hari Shankar during the hearing of a plea seeking an end to operation of websites which allow people to gamble, bet and play games of chance, like poker, online.
The Centre urged the court to make the Delhi government a party to the case.
However, the bench asked the Central government to first file its response to the plea by Avinash Mehrotra, who has alleged that online gaming websites are illegal. His petition contends that gaming and gambling websites are encouraging people to spend their hard-earned money on games of chance, like poker and blackjack. It said success in these games was based solely on the turn of cards and no skill was involved.
The petition alleges that as most of these websites are based outside India, leading to the flight of foreign exchange from the country in violation of the Foreign Exchange Management Act.
BHARATMATRIMONY OBTAINS INJUNCTION AGAINST OTHER SITES FOR INFRINGEMENT OF ITS DIGITAL TRADEMARKS 
BharatMatrimony, a part of Matrimony.com, has obtained an injunction against Shaadi.com from the Madras High Court for infringement of its digital trademarks including a clutch of segment names and website URLs.
Matrimony.com has complained that Shaadi.com has been resorting to infringement of its trademarks such as BengaliMatrimony, MarathiMatrimony, PunjabiMatrimony, GujaratiMatrimony, TamilMatrimony, TeluguMatrimony, KeralaMatrimony and KannadaMatrimony, through search engine optimisation, bidding on its trademarked keywords through Google adwords programme, website URLs, meta tags, mobile applications and in app store optimisation (ASO).
The company's move comes as some matrimony service players are trying to create confusion in the minds of people and mislead them by misusing trademarks of Matrimony.com in their domain name, descriptions on their websites, in Google SEO & search engine marketing (SEM) and on the App store. Matrimony.com chose legal action to protect its trademarks and misrepresentation of the company's brands.
The company has in the recent past obtained interim injunctions from Madras High Court against KalyanMatrimony, owned by Kalyan Jewellers, imarriages.com and alltelugumatrimony.com besides 10 others.
EUROPEAN ARTIST ACCUSES JUDGEMENTAL HAI KYA MAKERS OF PLAGIARISM
Hungarian artist Flóra Borsi has accused the makers of 'Judgemental Hai Kya' of plagiarism over a new poster of the film which features a cat juxtaposed on Kangana Ranaut's face. Taking to her social media handle, the artiste accused the makers of plagiarising her art. She also shared the original art where a black cat has been juxtaposed on a girl's face.