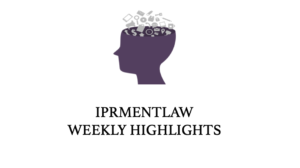 WYNK FILES APPEAL AGAINST TIPS IN THE STATUTORY LICENSING MATTER BEFORE BOMBAY HIGH COURT
Music streaming platform Wynk has filed an appeal before the Bombay High Court against the judgement dated April 23, 2019 passed by Justice Kathawala ruling that internet broadcasting is outside the purview of Section 31D of the Copyright Act.
Recently, the Government issued the draft Copyright Amendment Rules, 2019 in which it has proposed to amend Rules 29 to 31  to include 'each mode of broadcast' within the scope of the statutory licensing provisions instead of radio and television broadcast.
As per the information available on the Bombay High Court website the matter is listed  on June 24, 2019 before the division bench of the Chief Justice and Justice N.M. Jamdar.
I&B MINISTRY CAUTIONS CHANNELS OVER PORTRAYAL OF CHILDREN IN DANCE REALITY SHOWS
The Information and Broadcasting Ministry has cautioned private satellites from telecasting dance reality shows and other shows which portray children in obscene, vulgar or evocative fashion. The ministry noticed that children are shown dancing performing age-inappropriate dance moves which may negatively impact or distress  the children. The ministry, while issuing the advisory, expects all TV channels observe the Rule 6(1)(l) and 6(4) of the Programme Code which prohibits channels from telecasting content that denigrates children in any manner and not showcase any vulgar language or violent scenes in programmes which are meant for children and for the channels to show maximum caution and mindfulness while televising reality TV shows.
BOMBAY HC DISMISSES PIL AGAINST THE FANTASY LEAGUE DREAM 11
The Bombay High Court held that Dream 11 doesn't qualify as gambling as it is a game of skill and not chance while dismissing a PIL filed by Gurdeep Singh Sachar who sought to commence criminal proceedings against Dream 11 for conducting illicit gambling or betting in the semblance of Online Fantasy Sports Gaming and for evasion of GST.
The petitioner claimed that Online Fantasy games are a technique of enticing working class people to make quick cash via game of chances, which results in them losing their money quite frequently. Such a game is merely dependent on the player's luck. However, the court found no merit in this case as the chances of winning of a player in the fantasy game is not dependent on the winning of a real-sport hence no gambling or betting or wagering is involved. Therefore, the Court held that there is no evasion of GST as Dream 11 doesn't come under the ambit of gambling.
PLEA FILED RESTRAINING STAR VIJAY FROM AIRING BIGG BOSS TAMIL SEASON 3 IN MADRAS HIGH COURT
Advocate K Suthan has filed a petition seeking the formation of a panel to censor the television channel  to restrict the broadcasting Star Vijay's Bigg Boss Tamil season 3 lacking any clearance from the Censor Board. He also claimed that the TV show is being telecasted with offensive content to escalate its TRP and earn pecuniary benefits without taking any social liability. Bigg Boss Season 3 is being hosted by actor-turned-politician Kamal Haasan in Tamil and is supposed to forecast on 23rd June 2019. Justice Manikumar and Subramaniam Prasad who heard the case on 19 June 2019, held that it isn't correct to claim that the reality TV show had vulgar content even before it has been aired. The  Court has scheduled the next hearing of the case in 2 weeks, and ordered the Indian Broadcasting Foundation to file their reply to the petition in the meanwhile.
SCREENWRITERS ASSOCIATION COMES UP WITH PLAN ENSURING FAIR PAY FOR WRITERS
The Screenwriter Association (SWA) has announced an initiative under which a writer will be paid remuneration depending on the scale of a film production.
Anjum Rajabali, writer-activist, said the new plan will ensure fair pay to writers, who are most of the time underpaid in the industry for their services
"If there is no script, there is no film and no job in the industry. It's the blueprint on which the entire project is based, and therefore there has to be a certain value to the script, which will encourage people to write better," Rajabali said in a statement.
"Today, the industry needs a good script, and to get that you must give incentives to the writers," he added.
The SWA is not just pushing for just pay scale but also to ensure the writer gets due credit for their work. The contribution of the writer(s) in the story, screenplay, script and dialogue will also be demarcated. The new plan also discourages arbitrary termination of a contract.
RANVEER SINGH ISSUED NOTICE FROM WWE WRESTLER BROCK LESNAR'S ADVOCATE PAUL HEYMAN
Brock Lesnar's Advocate Paul Heyman noticed when Ranveer Singh made use of Brock Lesnar's popular punchline 'Eat. Sleep. Conquer. Repeat.' with a twist while captioning a picture with Hardik Pandya. The caption on Twitter read 'Eat. Sleep. Dominate. Repeat.' Paul Heyman's aggressively responded on Twitter replying to Ranveer Singh's tweet correcting the catch-phrase and threatening to sue for copyright infringement. Ranveer Singh was served with a legal notice soon after. Heyman had also clarified in another tweet that he is not Brock Lesner's 'manager' but his 'Advocate'. He had previously also taken jabs at the official twitter handle of Cricket World Cup for using the catchphrase to applaud Indian wicketkeeper MS Doni.
TENDULKAR SUES AUSTRALIAN BAT-MANUFACTURER FOR NON-PAYMENT OF $2 MILLION DUES
Sachin Tendulkar has filed a civil lawsuit against Sydney-based Spartan Sports International. Spartan had agreed to pay Sachin Tendulkar $1 million a year to use his image and name for promotions of sports goods and clothing called 'Sachin by Spartan'. But Spartan failed to make payments until 2018. Sachin initially demanded to be paid formally, yet no payment was made, so he terminated their agreement. Nonetheless Spartan continued to use his name and image for promotions. Tendulkar's civil suit accused Spartan of breach of contract as well as of "passing off" via deceptive conduct by using his endorsement even though the agreement had been terminated and he had retracted his endorsement. The court in Sydney is set to hear it on 26 June 2019.
STRINGENT LAWS, COLLABORATIVE ENFORCEMENT ESSENTIAL TO SAFEGUARD IPR: FORMER CJI DIPAK MISRA
Former Chief Justice of India, Dipak Misra, was addressing a conference on 'Intellectual Property through Collaborative Enforcement' wherein he highlighted that the property of the mind or proprietary knowledge has come to be accepted over years, it has acquired importance in the present scenario due to evolution of trade and technology. In primitive India, knowledge distribution exceeded all other modes of offering, he said. He also added that Intellectual Property currently helps create tactical associations of socio-economic and technological growth. It is, in fact, the fundamental construction of sustenance in a cut-throat economic condition. Emphasising on the necessity for cooperation between regulators, rights owners and citizens, Misra said that a collaborative effort and intellectual vigilance is key to a strong IPR framework that protects creators and provides strong punishment for violators.
KOLHAPURI CHAPPALS GET GEOGRAPHICAL INDICATIONS TAG
The ethnic leather and world famous handcrafted footwear Kolhapuris chappal that rose from local or rural market to enter global fashion trends, now has a Geographical Indication (GI) tag.  The Controller General of Patents, Designs and Trade Marks (CGPDTM) has granted GI tag to four districts in each state of Maharashtra and Karnataka which includes Bagalkot, Belagavi, Bijapur and Dharwad of Karnataka and Kolhapur, Sangli, Satara and Solapur of Maharastra.
These brands have an extremely-wide recognition not just in India but abroad as well. Now with the Grant of the GI, it will be open to even larger markets (both domestic and international). Artisans while supporting such act believed that this will reduce the entrance of fake product in the market and market for genuine product will expand.
Kolhapuri Chappals captures the livelihood of several artisans who are self-employed in this generations old business. The history of Kolhapuri Chappal can be traced back to 12th Century, where it was not just a product but a symbol against caste based society. During the Regime of King Bijjal, his Prime Minister Vishwaguru Basavanna, wanted to create a castles society and remove the stigma attached to these Cobbler (Chamar) community with such support and skills this footwear was coined and introduced in the market.
ADIDAS LOSES ITS THREE-STRIPE TRADEMARK IN EUROPEAN UNION COURT
Adidas's attempt to expand its trademark three-stripe design in the European Union was futile, following a court's ruling it as not sufficiently "distinctive". The court on Wednesday stated that Adidas was unable to "prove that that mark has acquired, throughout the territory of the EU, a distinctive character following the use which had been made of it". The sentence is part of a long-running controversy between the Belgian company Shoe Branding Europe and the German sportswear manufacturer. "This ruling is limited to this particular execution of the three-stripe mark and does not impact on the broad scope of protection that Adidas has on its well-known three-stripe mark in various forms in Europe," the company had announced. The Global head of intellectual property at the law firm Allen & Overy- David Stone, said the invalidation of their trademark "won't make much practical difference on the street" since Adidas has trademarks on the three-stripe logo in several certain locations.
PANDORA SUED FOR DISPLAYING TOM PETTY, THE DOORS & MORE SONG LYRICS
Wixen Music Publishing Inc has sued Pandora, claiming the internet radio giant is showing unlicensed song lyrics by its clients. In a lawsuit filed in the Central District of California, Wixen alleges Pandora has been knowingly using lyrics by artists such as George Harrison, Tom Petty, and Rage Against the Machine "without any valid license or authorization." The music company also claims Pandora has been doing so knowingly, explaining that it notified the streaming service about the lyrics in early 2018. Wixen alleges Pandora only took down some lyrics as of May of this year.
"Pandora's infringement is therefore willful and deliberate," the lawsuit says." Its conduct has caused and continues to cause substantial, manifest, and irreparable harm to Plaintiff, while enriching Pandora at Plaintiff's expense and to the detriment of the copyrighted musical compositions controlled by Plaintiff."
Wixen's suit lists roughly 100 songs in the complaint against Pandora, including "Riders on the Storm" by the Doors and Tom Petty's "Last Dance With Mary Jane." It seeks damages of up to $150,000 per song.