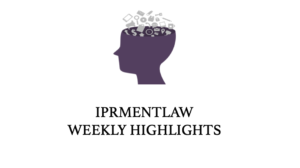 PIL FILED IN DELHI HIGH COURT AGAINST ONLINE POKER, BETTING WEBSITES AND FANTASY GAMES
As per reports, a Public Interest Litigation has been filed by social activist and chartered accountant Avinash Mehrotra in the Delhi High Court. The petition has sought a direction from the Delhi High Court to ask the Union Ministry of Information Technology to ban/prevent online gaming websites under Sections 67 and 69 of the Information Technology Act, 2000. It also urges the court to issue direction to the RBI to check the exodus of foreign exchange on online gambling websites. It further asks for a direction to the Ministry of Finance to recover taxes due from players and operators as well as prosecution of operators and promoters of online gaming websites.
The petitioner contends that:
Some of the websites offering such games are based in India while others are based abroad such as  offshore betting websitessuch as Betway, BetRally India, 1xBet, Royal Panda, Dafabet etc. and domestic poker websites such as Adda52, in and Khelo365. That these websites seem to encourage the horrible habit of gambling amongst youngsters, and are doing so solely with a view of making large amounts of profits at the cost of these unsuspecting citizens.
The popularity of fantasy sports is rising, where unsuspecting players are betting large quantities of money on the individual performance of players. Sports betting is dependent on the performance of individual players and there is no skill involved on part of the person placing the bet.
While games of skill are exempted from the ambit of gambling under the Public Gambling Act and state laws, in card games such as blackjack, poker, teenpatti the success demands solely on the turn of cards and no skill is involved.
The petition also challenges the provisions in the Nagaland Prohibition of Gambling and Promotion and Regulation of Online Games of Skill Act, 2016, contending that 'the State Legislature has permitted people to lay waste to their fortune, hard earned money, and possible inheritance, by permitting them to play games of pure chance, under the garb of calling them games of skill.' That the Nagaland online skill gaming law cannot have a pan-India operation and that these activities remain illegal in the rest of the country.
The petition also alleges that large sums of money are being placed using foreign currency on offshore betting websites leading to exodus of foreign exchange leaving India, which amounts to a violation of the Foreign Exchange Management Act and rules.
It also points out that many of the online gaming websites do not appropriately deduct tax at source and neither do the players pay taxes on winnings from such websites, leading to loss of tax revenue under the Income Tax Act.
The matter is scheduled to come up for hearing before a division bench of the Delhi High Court comprising of Chief Justice Rajendra Menon and Justice Anup Bhambhani on 29th May, 2019.
NOVEX COMMUNICATIONS DRAGS OVER 30 PUBS, RESTAURANTS IN BENGALURU AND MYSURU OVER COPYRIGHT INFRINGEMENT
Novex Communications has dragged over 30 pubs, microbreweries and hotels in Bengaluru and Mysuru seeking injunction against them from playing songs of the music labels represented by Novex without procuring a public performance license. Novex Communications currently represents Zee Music, YRF, Eros International, Tips,  Think Music, Red Ribbon Entertainment, Sukhbir and Nucleya.
The matter reached the High court after the trial court refused to grant Novex a temporary injunction.
The High Court granted temporary injunction against the parties that was effective till April 26,2019 and sent the case back to trial court. The matter will come up for hearing on May 27, 2019. Novex has sought for permanent injunction restraining the defendants from publicly performing the sound recordings/musical composition of the songs.
MADRAS HIGH COURT GRANTS KAMAL HAASAN ANTICIPATORY BAIL IN CASE OVER GODSE REMARK
The Madurai bench of Madras High Court vide order dated May 20, 2019 granted anticipatory bail to Kamal Haasan in connection with a case filed against him for his remark on Nathuram Godse. He said that Godse was "Free India's first extremist was a Hindu".
The case filed against him was under section 153A and 295A of the IPC, which deals with 'outraging religious feelings' and 'Promoting enmity between different groups', respectively.
While seeking anticipatory bail, the following submissions were made on behalf of Kamal Hassan:
(i) The complaint is a motivated one and lodged by a person belongs to Hindu Munnani and it has been lodged after two days, in order to target the petitioner during election.
(ii) The petitioner has not made any statement about the Hindus as a whole and he referred only to
Nathuram Godse, who was a Hindu Fundamendalist and  committed the murder of Mahatma Gandhi, as he was acting against the interest of Hindus and he himself admitted in his statement before Gandhi assassination case as well as in his book titled "Why I killed Gandhi?"
(iii) The petitioner has taken a film titled "HeyRam" on this subject and has made a research for that movie and he is well aware of this historical event.
(iv) Except certain motivated complaints, there is no problem whatsoever during speech at Pallapatti and also subsequently.
(v) The offence under Section 153(A) and 295(A) I.P.C. requires certain procedures that no Court
shall take cognizance on these Sections except with the previous sanction of the Central Government or the State Government and before according such sanction, the respective Governments, as the case, may order a preliminary investigation by a Police Officer not below the rank of an Inspector, as provided under Section 196(3) Cr.P.C., and the same has not been complied with in this case and therefore, the mere registration of the case itself without any preliminary investigation is bad in law.
(vi) By selectively taking certain words, the complaint has been lodged and the respondent Police, without verifying the contents of the speech contextually has registered the present case.
The counsel representing Kamal Hassan thus contended that the complaint is a motivated one and it is legally not sustainable and furthermore, no offence has been made out either under Section 153(A) or under Section 295 A IPC.
Considering the facts and circumstances of the case, viewing of the speech as a whole and considering the fact that the petitioner is a leader of a registered political party and the election process is still pending, this Court was inclined to grant anticipatory bail to Kamal Hassan.
GOVERNMENT OF INDIA ANNOUNCES NEW INITIATIVES AT CANNES 2019 TO PROMOTE INDIAN FILM INDUSTRY ACROSS THE GLOBE
Indian delegation under the leadership of the Ministry of Information & Broadcasting (MIB) secretary Shri Amit Khare made important announcements at Cannes Film Festival this year, affirming commitment of the Indian Government to make Indian film industry a global force.
Some of the policies include significant steps towards supporting independent film makers by way of a co-production film fund, incentivising foreign productions for filming in India, single window clearance mechanism for filming in India for foreign and Indian film producers through web portal under the Film Facilitation Office and promoting single-screen cinema exhibition in smaller towns in India.