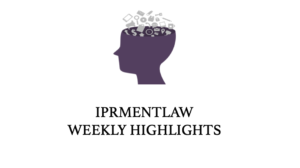 DELHI HC REJECTS PIL AGAINST KAMAL HASSAN SEEKING STEPS TO RESTRICT MISUSE OF RELIGION BY POLITICAL LEADERS
The Delhi HC on Tuesday (14th May 2019) declined to entertain the PIL which referred Kamal Hassan's remark about Nathuram Godse being a Hindu terrorist and had sought directions to EC to restrict misuse of religion for poll gains.
A bench of justices GS Sistani and Jyoti Singh said the cause of action for the PIL by BJP leader Ashwini Upadhyay pertaining to the remarks by Hassan was made outside the jurisdiction of the HC and therefore, it could not hear it.
The court however asked the EC to expeditiously decide Upadhyay's representation against Hassan's comment. The petitioner sought debarring of the candidate and deregistration of parties that misuse religion for electoral gains.
Kamal Hassan made controversial remarks on Mahatma Gandhi's assassin Nathuram Godse and termed him as 'Hindu Terrorist'. The PIL filed before Delhi HC was seeking directions to the Election Commission to "restrict" misuse of religion for poll gains.
Upadhyay, a lawyer himself alleged that Hassan deliberately made the statement in the presence of a Muslim majority crowd. The petition contended that it was "clearly a corrupt practise under the Representation of the People Act, 1951".
KAMAL HASSAN SEEKS ANTICIPATORY BAIL IN HC OVER "GODSE HINDU EXTREMIST" REMARK
Makkal Needhi Maiam president Kamal Hassan filed an anticipatory bail petition before the Madras HC, saying that his speech was about Nathuram Godse only and Hindus. Hassan moved the plea after the court refused to quash an FIR against him,  saying that it cannot be taken up as emergent petitions during the vacation and that if an anticipatory bail was filed it could be taken up for hearing.
He said that offence quoted in the FIR under sections 153(A) and 295(A) of the IPC required procedural safety under CrPC and it has been overlooked. "It is only based on hearsay and the source of information of the content of the FIR was not disclosed and the apprehensions expressed in the FIR were ill-founded. The FIR instead of establishing communal harmony had only created a life threat to the petitioner personally," the MNM chief submitted in his anticipatory bail application.
The actor-turned-politician contended that attempts were being made to malign his good name among the public. He said that in fact Nathuram Godse in his book "Why I Killed Gandhi" had admitted that he was a Hindu and Gandhi was the reason for the partition of India.
DELHI HC DISMISSES SHARECHAT'S LAWSUIT AGAINST BYTEDANCE
As per reports, the Delhi high court on May 17, dismissed Bengaluru-based social media platform ShareChat's lawsuit against ByteDance, where the former accused the Chinese company of copying its design, infringing its copyright and creating unfair competition.
Sharechat had dragged Bytedance to the Delhi HC last year alleging copyright infringement and passing off. ShareChat alleged that ByteDance's Helo is a 'complete copy' of ShareChat and has copied the features, 'look and feel' and also certain icons that appear on ShareChat. It had also accused Bytedance of 'adwords ambushing'.
While hearing the case in October 2018, the high court had barred ByteDance from placing bids on 'ShareChat' as a keyword on Google's AdWords platform, which ShareChat had alleged that the Chinese app had used to get a higher ranking by playing on its search words.
Complying with the court rule, in November 2018, ByteDance had changed the design of its Indian language content app, Helo, and also tweaked its description on Google Play Store to 'Share, Follow & Chat'.
TRAI PLANS TO BRING TV STREAM APPS UNDER LICENSING FRAMEWORK
Telecom Regulatory Authority of India (TRAI) is planning to bring over-the-top (OTT) service providers that stream TV channels, under a licensing framework similar to the one for broadcasters. This regulation will affect players such as Airtel TV, Sony Liv and Hotstar.
TRAI plans to focus on the OTT service providers of TV channels via apps that are currently unregulated and, in some cases offer free streaming.
The broadcasting licence in India is valid for 10 years, and it must comply with the programming and advertising code under the cable TV (regulation) Act. The channels must adhere to guidelines set by the Ministry of Information and Broadcasting. However, the apps are not licensed but are governed by the IT Act.
A senior official said, "Carriage of TV programming has been licensed out to registered broadcasters who are then allowed to give the content to cable operators or satellite players, under a licensing framework. If a third party, like an app, is showing the same channels without paying carriage charges and licence fee, it creates disparity," reports Economic Times. "Either both should be under the ambit of the licence, or both should be exempted," he added.
TRAI is likely to issue a consultation paper on the regulation by July-August this year.
FIR FILED AGAINST AMAZON AFTER IT SELLS MATS, TOILET SEAT COVERS WITH IMAGES OF HINDU GODS
The Noida Police on May 17 registered a case against  Amazon for allegedly hurting "Hindu sentiments" after rugs and toilet seat covers with pictures of Hindu gods were available for sale on its US website.
An online campaign to "boycott Amazon" was initiated by several social media users on May 16 over the issue, with an Amazon spokesperson saying all sellers must follow the company's selling guidelines and those who do not comply will be subject to action, including potential removal of their account. "The products in question are being removed from our store," the spokesperson added.