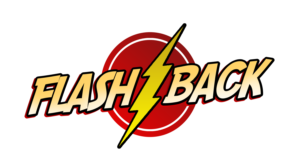 As we usher into 2019 and IPRMENTLAW nears its first anniversary, we are pleased to bring to you our annual compilation of the IPRMENT (IPR, Media and Entertainment) highlights of 2018. This year witnessed some very interesting developments in the media and entertainment sector.
For ease of reference, we have divided the updates topic wise viz.
COPYRIGHT
Copyright Office notified its first interim license under Section 31 D of Copyright Act, 1957 in favour of M/s Kuku & Koyal Internet Pvt. Ltd– An interim order was passed by the Registrar of Copyright Office in compliance with an order passed by the Punjab & Haryana High Court, Chandigarh in  Inderjit Singh & Anr v/s Ramesh Abhishek & Anr directing the Registrar of Copyright office that if the petitioners approach the Registrar by moving an appropriate representation under Section 31D of Copyright Act1957, the Registrar shall consider and decide the same by passing an appropriate order within three months. Since the order of the Punjab and Haryana High Court was not complied with, by the Registrar of Copyright, a contempt petition was filed by Inderjit Singh pursuant to which the aforesaid order came. This was subsequently challenged by the music labels Saregama, Super Cassettes and Zee Entertainment Enterprises Limited  before the Delhi High Court. The Delhi High Court set aside the copyright office order.
Lahari Recording Company moves Supreme Court challenging Section 31 (1)(b) and 31D of the Copyright Act: Section 31(1)(b) deals with compulsory licensing in relation to copyrighted works. Section 31D deals with statutory license for broadcasting of literary and musical works and sound recordings. The challenge seems to be on similar lines as that filed by Eskay Video Pvt. Ltd, before the Calcutta High Court, with a possible addition of challenging the DIPP clarification bringing internet broadcasters within the ambit of Section 31D.
Tamil film producers move Madras High Court against Ilayaraja over copyright ownership claims: Producers-P T Selvakumar, R K Anbuselvan, T Jeba Jones, Meera Kathiravan, C Manikandan and R Chandrasekar have sought a declaration from the Madras High Court that they are sole owners of the copyright for music and songs composed by music director Ilayaraja for fixed remuneration in films produced by them. They also sought permanent injunction against Ilayaraja from exploiting rights over the songs and prayed that Ilayaraja be directed to render accounts of income earned by exploiting such copyrights so far.
Delhi High Court dismisses the 2006 suit filed by IPRS against Aditya Pandey: The Delhi High Court  dismissed the suit which was filed by the Indian Performing Rights Society (IPRS) against Aditya Pandey and others in 2006. IPRS filed an appeal against Aditya Pandey judgement before division bench of Delhi HC.
India officially acceded to the WIPO Copyright Treaty (WCT) and WIPO Performers and Phonograms Treaty (WPPT) on July 4, 2018 that extends copyright protection to the internet and digital environment, recognises moral and economic rights of performers.
ISRA receives its renewal registration certificate from Copyright Office: The Copyright Office renewed the registration of the Indian Singers Rights Association (ISRA) for a further term of five years with effect from June 14, 2018 permitting it to carry on the copyright business in performers' rights of singers and other ancillary activities.
IPAB issues notice in the first Section 31D application: The Intellectual Property Appellate Board (IPAB) issued a notice in the application by Radio Next Webcasting Pvt. Ltd which is the first statutory licensing application to be decided by it post the Copyright Act amendment in 2012. Delhi High Court in Radio Next Webcasting Pvt. Ltd vs Union of India had held that the vacancy in the IPAB with respect to a member technical (copyright) does not impinge upon the jurisdiction of the IPAB. Accordingly, the IPAB is now functional and is required to exercise the jurisdiction, powers and authority conferred on it by the Copyright Act. After giving an opportunity to be heard to persons who make relevant suggestions, the Board will determine separate rates of royalties to be paid to the owners of literary and musical works and sound recording for radio and television broadcasting respectively.
Patiala House Court, Delhi clarifies on performers' rights: The Court in Sushila v. Hungama Digital Media Entertainment Pvt Ltd & Super Cassettes Industries Pvt. Ltd. held that performance right is limited to 'live performance' and does not include recording made in studio by a performer as 'live' connotes a direct connect or performance directly in front of with the audience without any break or intervention through another medium. The contention that singers (performers) should be equated with authors of literary and musical work with respect to entitlement to royalty was also rejected. These issues dealt with by the Patiala House Court are currently being argued by ISRA (Indian Singers Rights Association) and music labels like T Series and Saregama before the Delhi High Court. Zee Entertainment Enterprises Limited has also filed an intervention application.
Calcutta High Court Directs Vodafone To Deposit INR 2.5 Crores in a suit filed by IPRS: The order was passed in a copyright infringement suit filed by IPRS praying for a mandatory injunction directing Vodafone to remove from its Value Added Services (VAS) platform and other platforms all cinematograph films, sound recordings and the like where the underlying copyright in literary and musical works belong to IPRS, save and except their rights flowing from the sound recordings belonging to Saregama India Ltd.
Bombay High Court restrains playing of PPL'S sound recordings without procuring license: Bombay High Court vide ad-interim order restrained 98 restaurants, pubs, bars, cafes, resorts and hotels from playing sound recordings from PPL's repertoire at upcoming year-end events without procuring a license from Phonographic Performance Limited ("PPL").   Leaving the merits of the case to be determined at a later stage upon perusal of the assignment deeds produced by PPL, Justice Dangre was prima facie satisfied that "the plaintiff is very much competent to initiate the said proceedings since the plaintiffs repertoire of sound recording is put to use without a licence."
Novex secures injunctions against unauthorized usage of songs from its repertoire: Novex had moved the Bombay and Madras High Courts anticipating copyright infringement of its sound recording rights by the hotels in the course of their year-end events. The Madras High Court granted interim injunctions restraining several hotels and restaurants from playing, without a license, 313 sound recordings over which Novex claimed on ground public performance rights.
Kaun Banega Crorepati: Sanjay Kumar Gupta & Anr vs Sony Pictures Networks India P Ltd- Delhi High Court rejected the plea of copyright infringement against Sony Entertainment in relation to 'Kaun Banega Crorepati'. The appellants, in this case, had a concept termed "Jeeto Unlimited", where home viewers of a quiz show could participate live in a quiz show and were rewarded for answering correctly. It was alleged that, on presenting this concept to Sony, they were compelled to sign a consent letter which allowed Sony to use the concept without incurring any liability. The Court applied the scenes a faire doctrine stating that since the idea was to enable home viewers to simultaneously play along with contestants, some similarities were bound to occur but crucial differences were found in concepts of the appellant and respondent. The Court held that there was no breach of confidentiality as the appellants had signed a consent letter authorizing Sony to use the concept.
Anand Bhushan & Ors. v. Union of India-Delhi High Court noted that Section 33A(2) of the Copyright Act confers power upon the Copyright Board to make necessary enquiry and to decide whether the tariff fixed by the copyright society has an 'unreasonable element', 'anomaly' or 'inconsistency' and held that it would not like to water down ambit of the language. With respect to Rules 56(3), 56(4), 56(5) & 56(6) of the Copyright Rules, 2013, the Court was of the opinion that they do not run counter to the right of the copyright society to fix and claim reasonable tariff; but merely ensure that the copyright societies publish tariff schemes that have some form of uniformity and consistency for the users to be able to understand them.
Delhi High Court disposes of complaints filed by musicians against IPRS & PPL concerning non-payment of royalties: The complaints were filed by musician Shubha Mudgal & other music composers before the Economic Offences Wing of the Delhi police against Indian Performing Rights Society (IPRS) and Phonographic Performance Limited (PPL), alleging non payment of royalties. Pursuant to the complaints, the Enforcement Directorate had commenced an investigation against the companies under the Prevention of Money Laundering Act, 2002 resulting in raids against several music companies in 2017. The complainants have now filed affidavits stating that they had received payment of their dues and had no objection to the quashing of the FIR.
Star movies filed a suit against a Tamil film 'Thanna Serndha Koottam'– A copyright infringement suit was filed before the Madras High Court against the film. Star movies had acquired the remake rights of 'Special 26' from Viacom 18 in three languages Tamil, Telugu and Kannada. They approached the court contending that the movie was made without their consent. The case was dismissed by the single bench due to it being an action in the 11th hour. This was upheld by the division bench presided over by Indira Banerjee.
Writer Ripu Daman Jaiswal accuses makers of 'Pad Man' of plagiarising his story– The makers of the film claimed to have obtained rights from Arunachalum Murugunatham on whose life the movie is based. These allegations were denied by the director, and no legal action has yet been reported.
Anandbabu s/o. Late C.K. Nagesh vs. M/s. Transindia Media & Entertainment Pvt. Ltd– Madras High Court directed the producers and the director of Tamil film "Nagesh Thiraiarangam" to clarify in all advertisements that the film had nothing to do with legendary comedian C K Nagesh or his theatre.
Singer Vikas Kumar sends legal notice to makers of 'Veerey Ki Wedding' over copyright infringement over the song 'Hat Ja Tau'– Kumar asked for damages to the tune of INR 7 crores and an apology for using the song without his permission.
Ram Gopal Verma files a complaint against writer Jaya Kumar over plagiarism of script of 'God, Sex and Truth'– The complaint was filed by RGV's representative Sravan. The complaint alleged that Kumar has stolen parts of God, Sex and Truth's script. Although, no official registration of the case was done by the police.
Zee Entertainment moves Bombay High Court against Amazon Seller Services Private Limited over copyright infringement claims- The matter pertains to copyright infringement of a South Indian film being exploited by Amazon on its platform, rights of which are owned by Zee.
Super Cassettes obtains injunction orders from Delhi High Court – Super Cassettes obtained injunctions against Darsh Digital Network, Om Shivam Cable Network, Sun TV Network Ltd , Home Cable Network over copyright infringement of its works
Lyricist Charanjit Singh Maakar accuses makers of Baaghi 2 over copyright infringement for the song 'Mundian to Bach Ke Rahin'. No further action has been reported on the same.
Krissh 3 Copyright infringement case: Supreme Court asks novelist Rupnarayan Sonkar to make an offer for settlement to Rakesh Roshan– Novelist Rupnarayan Sonkar had filed a police complaint in 2016 accusing Rakesh Roshan of copyright violation and claimed that some scenes of the movie 'Krrish 3' were based on his novel 'Suardaan'.
Malayalam director sues 'Mohanlal' makers for copyright violation- Kalavoor Ravikumar moved a court in Thrissur seeking a stay on the release of the film. He alleged that the makers of the film have lifted his short story without his consent. The release of the film was consequently stayed by the Kerala HC, until the out of court settlement was completed.
Madras High Court rules that AVM Studios is the absolute owner of copyright in the 1963-Gemini starrer 'Karpagam'- In a suit filed by AVM Film Studios seeking permanent injunction against K S Sabarinathan, proprietor Amarjyothi Films, AVM Limited, V Sankaran and G Sathya from interfering or infringing the plaintiff's "entire world negative rights and copyright" of the Tamil film 'Karpagam', the Madras High Court ruled in favor of AVM Film Studios and held that they are the absolute owners of the entire world negative rights and copyright of the said film.
Nude Chitra- The Tiz Hazari Court, Delhi refused to grant any interim reliefs to plaintiff 'Manisha Kulshreshtha' in the suit filed by her against makers of the Marathi film 'Nude Chitra' alleging that the film is a substantial adaptation with the same storyline, plot, form and manner of expression including the name of the protagonist as that of her Hindi story 'Kalindi'. The Court did not find any significant similarities between the Plaintiff's works and that of the Defendants' film and found the overall plot and story line of the two works to be quite different.
Javed Akhtar issues legal notice to Armaan & Amaal Malik, T-Series over violation of moral rights in relation to the recreated version of 'Ghar Se Nikalte Hi'- Javed Akhtar raised his grievance on the manner in which 'Kunaal Vermaa' had been identified as the sole author of the Recreated Version which he felt denied his statutory right to be identified as the author of the lyrics.
Filmmaker Hemal Trivedi levels plagiarism charges against Shoojit Sircar's 'October'- Trivedi posted on Facebook "Sircar has not just picked up the plot and the storyline, but has also blatantly copied the look and the moments from the original film (Aarti)." The SWA (Screenwriters association) dismissed these charges saying that there was no copyright infringement or plagiarism.
Madras High Court refuses to grant any interim reliefs in a title infringement suit against Rajnikanth's 'Kaala'- The Madras High Court refused to grant any interim reliefs in a suit filed by K.S. Rajasekaran seeking to stall the release of the Rajnikanth starrer 'Kaala' over a title infringement dispute reiterating that there is no copyright in a title.
Kings XI Punjab agrees to deposit INR 3.76 lacs with the Delhi High Court in a contempt application filed by ISRA– Kings XI Punjab had undertaken not to play ISRA's repertoire during their matches. However, on an investigation being conducted by ISRA, it was found that songs from ISRA repertoire were played in the Kings XI Punjab matches without taking clearance from ISRA or payment of royalties as required by the Delhi High Court order.
Producers Copyright Guild issues public notice inviting authors of sound recordings and cinematographic films to form a copyright society- Producers Copyright Guild (PCG) issued a public notice in a trade magazine inviting all sound recording and cinematographic film authors to get membership of the PCG. 'Author' referred in the public notice is "Producer" as defined under Section 2 (d)(v) of the Copyright Act, 1957.
Zee Sues Musical.ly Over Copyright Infringement: The Saga of Intermediary Liability Continues- Zee contended that Musical.ly despite stating that they had removed the copyrighted works in response to a legal notice from Zee to that effect, had in fact failed to do so. Musical.ly on the other hand stated that they had removed all the muted video content from their APP in which Zee claims copyright and shall continue to do so from time to time upon intimation from Zee to that effect, within 36 hours of receipt of such information.
Actress Kajal Agarwal loses appeal filed in Madras High Court against a coconut oil brand for misusing her profile beyond the term of the contract- Kajal Agarwal's plea was that she had entered into a one-year endorsement agreement with the brand for promoting VVD's products and the ad-film should have been used only for one year i.e. from 2008 to 2009. However, violating the agreement, she alleged that VVD has been using the ad-film, using her profile for promoting its product. The Court opined that once the copyright had been vested with VVD, the same would operate as per law with all the statutory rights conferred under the Copyright Act.
Cinefil Producers Performance Limited applies for registration as a copyright society for cinematographic films with the Copyright Office: The Copyright Office is considering the application and has invited suggestions and objections within 60 days from the publication of the notice on November 22, 2018.
Ilaiyaraaja reiterates requirement to obtain his permission and pay royalty before performing his compositions: Maestro Ilaiyaraaja has released a video statement requested artists seeking to sing his songs to do so only after obtaining permission from him failing which he would take legal action against them. The requirement to pay royalty would apply to paid concerts but not free ones.
Madras High Court notes that Ilaiyaraaja should not have filed criminal proceedings for copyright infringement while civil suits were pending: Madras High Court quashed the order for criminal proceedings against Echo Recording Company initiated by the Maestro Ilaiyaraaja for violation of copyright provisions on failure to pay royalty to Ilaiyaraaja for selling songs composed by him as several civil suits were pending in the High Court concerning the same issue.
Delhi Court summons makers of the film, 'Uri: The Surgical Strike' in a copyright infringement suit: A Delhi court issued summons to the producer, Ronnie Screwvala as well as its writer and director Aditya Dhar in the suit by Nitin A Gokhale, author of the book, 'Securing India-The Modi Way, Pathankot, Surgical Strikes and more' alleging that the film is substantially based on his book amounting to copyright infringement as his permission was not obtained for such exploitation. The suit has sought deletion of the content of his book from the film and permanent injunction on its release.
Copyright infringement suit against film Mission Mangal: A copyright infringement suit was filed before the Bombay High Court by Radha Bharadwaj against Ellipsis Entertainment Media, Cape of Good Films, Fox Star Studios India and actress Vidya Balan alleging violation of the copyright in her original screenplay shared by her with Atul Kasbekar in 2016 for the purpose of funding her film. Radha Bharadwaj film, "Space MOMs" focusing on the women engineers working on the Mangalyaan mission has been recently completed and she alleged that efforts towards production of Mission Mangal were being expeditiously undertaken to adversely affect the commercial prospects of her venture.
Sony and Raju Srivastava clash over uploading KBC clip on Facebook: Sony TV sent a legal notice to comedian Raju Srivastava asking him to take down a clip uploaded by him on Facebook from an episode of its show, Kaun Banega Crorepati 10 (KBC) where a sound clipping of Raju Srivastava's voice was used as part of a question. Raju Srivastava also sent a notice reply stating that he had not commercially exploited the content shared and that Sony TV should have sought his consent prior to using his voice.
Tiz Hazari Court, Delhi grants punitive damages of INR 20 lacs to Super Cassettes against Sun Cable Network: In a copyright infringement suit by Super Cassettes Industries Pvt. Ltd (T Series) against Chhattisgarh based cable operator, Sun Cable Network (defendant), the Tiz Hazari Court, Delhi vide an ex-parte judgement awarded punitive damages of INR 20,00,000/- to T Series and decreed a permanent injunction against the defendant from exploiting the copyrighted works of T Series. A similar order was also obtained by T Series against Sky Cable Network and Rajasthan based operator, Brij Network.
Sarkar-Copyright infringement suit settled: Varun Rajendran claimed that the story of the film Sarkar was a replica of his story Sengol registered with the South Indian Film Writers' Association in 2007. Director A.R Murugadoss entered into a compromise with Varun Rajendran to give credits to him for the script of the movie.
Badhaai Ho-Junglee Pictures files groundless threat suit against Joy Thomas of Jubilee Pictures: The Delhi High Court disposed of a suit filed by Junglee Pictures Limited (JPL) against Joy Thomas (proprietor of M/s Jubilee Pictures) seeking injunction against groundless threats under Section 60 of the Copyright Act, 1957 against the defendant who claimed that JPL's film 'Badhaai Ho' infringes the copyright in the script and defendant's movie 'Pavithram'. The Court held that as per the proviso to Section 60, the Section does not apply to the present case as the defendant had already filed a copyright infringement suit in the Kottayam District Court.
ShareChat and ByteDance's 'Helo' at Loggerheads Over Copyright Row: Mohalla Tech Pvt. Ltd. filed a suit and sought an injunction against ByteDance Inc.'s mobile application "Helo", alleging copyright infringement and passing off of its application "ShareChat" by copying its features, 'look and feel' and icons. It was also alleged that ByteDance engaged in 'ambush bidding' for the keyword 'ShareChat' on the Google ad-word program. ByteDance voluntarily deactivated ad-words booked using the words 'Share' and 'Chat', changed the design and user-interface of 'Helo' without prejudice to its rights.
Kolkata Police lodge FIR against restaurant & its directors for copyright infringement in a complaint by Novex Communications: The FIR has been lodged against ABNM Restaurant Private Limited which runs the restro-bar 'One Bottle Down' following directions from the Calcutta Metropolitan Magistrate Court for playing song from the stable of music labels associated with Novex without obtaining permission and paying fees to Novex to use the song in their commercial establishment.
'Mere Pyaare Prime Minister' faces controversy for not giving credits to writer: Manoj Mairta claimed that he was not given due credit for writing the story, script, screenplay and dialogues for Rakeysh Omprakash Mehra's 'Mere Pyaare Prime Minister'.
Rakesh Om Prakash Mehra granted bail in copyright infringement case: The film maker was granted bail by a court in Aurangabad in connection with a copyright infringement case filed by an Aurangabad resident alleging that the movie "Rang De Basanti" was based on his story. A warrant had been issued against Rakesh Om Prakash Mehra for non-appearance in the case.
Madras High Court grants interim injunction to Sun TV in copyright infringement suit: Sun TV network, which holds copyright in 51 Tamil feature films sought the injunction against M/s Madurai Krishna Network Private Limited, owner of two television channels, "MK TV" and "MK Tunes" which without authorization telecasted songs and clippings of the films.
IUCCA claims Rs.50L for Pu La copyright infringement: The Inter-university centre for astronomy and astrophysics (IUCAA), Pune served a legal notice for copyright infringement to Sony SAB TV and Dashami Creations, producer of TV serial "Namune" which is based on the literature of prominent Marathi author PL Deshpande (Pu La).
Copyright over film titles? The Madras High Court in Sathya Movies v. Suresh Production Entertainment Pvt. Ltd., while passing an ex parte order, upheld the copyright claim on film title, questioning the settled position of law that no copyright subsists over film titles.
T-Pain accused of plagiarising 'Aashiqui 2' hit 'Tum Hi Ho': T-Pain, an American rapper was accused of plagiarizing the melody of the song 'Tum Hi Ho' in his new song, 'That's Yo Money' after which his song was taken down from his Youtube channel. T-Pain claimed that he had received the melody from his song's producer and that the concerned music labels would address the issue.
Madras High Court grants interim injunction against director Mysskin: Shanmugaraja R. (popularly known as Mysskin) has been restrained till the disposal of the arbitration proceedings from directing or releasing any movie with the same or similar story line as mentioned in an agreement entered into by him with Transworld Telecommunications Pvt Ltd.
Government states no copyright violation by publication of bare acts by private publishers: In a PIL calling for action against private publishers of bare acts and others for infringing the government's copyright, the Government submitted that publication of exact text of a central legislation with commentary or original matter does not infringe government's copyright in the statute.
Delhi High Court directs Universal Music to produce documents, royalty agreements, bank statements and IT returns evidencing payment of music royalties to music directors Kalyanji and Anandji.
'Double Trouble': No Copyright in Film Titles; Voluntary Bodies to Jointly Frame Guidelines for Registration of Titles and Resolving Conflicts: The Delhi High Court reiterated that there is no copyright in a film title and observed that movie titles may be entitled to protection, if substantial reputation and goodwill are established, per se. The Court opined that it would be prudent if IMPAA and IFTPC consider guidelines in relation to competing/conflicting film titles registered with them respectively to ensure that such conflicts between their members do not occur in the future.
Karwaan– Sanju Surendran, a Malayalam film-maker, filed a suit in the District Court of Thrissur against the makers of "Karwaan" alleging that the film infringed the copyright in his movie 'Aeden' as he had noticed similarities with it in the trailer of Karwaan. Interim injunction was granted against the defendants from releasing "any movie picture" containing "story, theme or screenplay" substantially similar with the movie 'Aeden'.
Satyamev Jayate – Shumail Maqbool Sabri, son of Maqbool Ahmed Sabri plans to issue a notice to T Series regarding the track 'Tajdar E Haram ' from the film, Satyamev Jayate as no permission was taken from him and also on the manner in which the recreated version has been shown as the original track is supposed to be a holy track. The Sabri brothers, headed by Maqbool Ahmed Sabri and Ghulam Farid Sabri, have produced numerous tracks – including the famous Tajdar e Haram.
T-Series takes down the recreated version of 'Amma Dekh' of the film Nawabzaade from their YouTube channel. The recreated version of the 1994 song with the similar title, landed in dispute before the Bombay High Court with Tips India Limited suing Super Cassettes Industries Pvt Ltd along with Lizelle Dsouza and Mayur Barot (producers of Nawabzaade). The matter seems to have been settled between the parties.
Saba Arif accused IIFA of plagiarism as IIFA Awards 2018 used clips in their tribute video on Sridevi from a video which Saba had made and uploaded on YouTube in March 2018.
The Supreme Court dismissed a petition filed by Vashu Bhagnani of Pooja Entertainment and Films against the release of film "Fanney Khan" claiming certain distribution rights over the film. Delhi Court had granted an interim injunction restraining Pooja Entertainment from interfering with the distribution and release of "Batti Gul Meter Chalu" and "Fanney Khan", co-produced by T-Series.
Madras High Court vide its ex-parte judgement restrained Pranita Pawar Productions from releasing its Marathi film 'Mahja Naav Shivaji' in a copyright infringement suit filed by actor Dhanush's Wunderbar Films, claiming the Marathi film to be a copy of its blockbuster Tamil movie 'Velaiyilla Pattathari', released in 2014.
Navigators Logistics v. Kashif Qureshi: In this case an employer alleged that a former employee was using their customer list to compete with them. With respect to copyright, the court held that the employer had failed to establish that the list was 'original' under the 'skill and judgment' standard espoused in Eastern Book Company v D.B. Modak. On grounds of confidentiality, the court held against the employer. It concluded that it is not possible to claim confidentiality in every customer list, since most details are available in the public domain. Therefore, the plaintiff must specifically establish the economic or commercial value of their customer list in order to protect it.
Complaint filed before Film Writers Association (FWA) by writer Vipul Rawal against writers, director of 'Batti Gul Meter Chalu' – Vipul Rawal (writer of Rustom), in his complaint has stated that he had registered the story titled, Roshini, in 2009. He later registered the final draft of the same in 2016. In 2017, he entered into an agreement with KriArj Entertainment, after which the story was narrated to various actors. However, when the first teaser came out, Vipul's name wasn't mentioned anywhere. Instead, it boldly proclaimed, 'From the writer and director of Toilet: Ek Prem Katha'. Vipul has stated that he sent multiple emails to the producers who assured him that the issue would be rectified at the earliest, but it did not. He then filed a complaint with FWA alleging copyright infringement and unethical behaviour.
PIRACY AND PERFORMERS RIGHTS
Maharashtra Cyber Digital Crime Unit pulls down 11 Websites over pirated content- The MCDCU was started in August 2017, for systematically eliminating websites that upload pirated content. The MCDCU is formed in association with Motion Pictures Association of India, Producers Guild and Indian Music Industry.
Delhi High Court restrains several websites, MSOs, LCOs and ISPs from unauthorized distribution of FIFA World Cup 2018 in a suit filed by Sony Pictures which has the exclusive right to broadcast the event in the territories of Bangladesh, Bhutan, India, Maldives, Nepal, Pakistan and Sri Lanka.
Indian Singers' Rights Association vs Amit Kumar Chauhan & Ors- ISRA filed suits against several restaurants in Delhi for playing music without obtaining license from ISRA and payment of royalties to its singer members. Delhi High Court permitted T Series and Saregama to intervene in the suit filed by ISRA against several hotels and restaurants in Delhi for allegedly infringing the performers rights of ISRA members.
Madras High Court directs stakeholders to discuss measures to combat piracy ensuing from illegal recording within movie theatres: Madras High Court directed the Tamil Nadu Home Secretary and Director General of Police to convene a meeting of stakeholders including the Tamil Nadu Film Producers' Council, associations of film distributors and exhibitors as well as the Director General of Police to work towards arriving at a feasible solution to counter piracy pursuant to video recording of movies inside cinema theatres. The directions were issued in a petition by the Film Exhibitors Association of Tiruchi and Thanjavur seeking directions that the police should refrain from arresting members of the association without reasonable grounds and material evidencing involvement of theatre owners in unauthorized filming of the movies in the course of screening in their theatres.
Film industry bodies in Tamil Nadu take steps to curb piracy: The Tamil Film Producers' Council (TFPC) and the Tamil Nadu Theatre Owners' Association in October 2018, resolved that CCTV cameras are to be installed inside and outside all theatres without which movies could not be screened in those theatres. The decision also called for measures by theatres towards screening of the audience at entry points for identifying possession of video recording devices and ensuring that their staff maintains continuous vigil in the course of screening.
MIB proposes amendment to Cinematograph Act to check illegal duplication of films: The Ministry of Information and Broadcasting (MIB) is contemplating an amendment to the Cinematograph Act, 1952 ("Act"), to incorporate within the Act, provisions levying stringent penalty for piracy of films through illegal recording.
JOHN DOE ORDERS
John Doe Orders were obtained for the following films:
Padmaavat
Padman
Pari
Hitchki
Deadpool 2
Qarib Qarib Single
Seema Raja
Soorma
UTV Software Communications obtains John Doe orders from Delhi High Court against several piracy websites- UTV had contended that their films being works of visual recordings and which also include sound recordings accompanying such visual recordings qualify as a 'cinematograph film' under Section 2(f) of the Copyright Act and that they were entitled to all rights and protections granted under the Copyright Act for cinematograph films.
Pepsico: Delhi High Court directed Facebook, Google, YouTube, Instagram and Twitter to take down, remove, or block/restrict access to the URLs/weblinks which contain video or other contents disparaging the product "KURKURE" of Pepsico.
HURTING RELIGIOUS AND OTHER SENTIMENTS
Supreme Court paves way for release of the film 'Nanak Shah Fakir'- Condemning Shiromani Gurdwara Parbandhak Committee (SGCPC) for withdrawing its decision to support the film for release in view of law and order situation, the Court observed that a committee or private individual cannot assume the position that they are an authority to grant certificate and that unless they clear it, the film cannot be exhibited. The Supreme Court refused to stay the release of the film based on the life of Guru Nanak Dev saying that the Constitution protects the filmmakers to make a movie as long as it does not impinge on secularism.
Akal Takht constitutes a 21-member Sikh Censor Board to clear movies related to Sikh religion- This board will include representatives of the Shiromani Gurdwara Parbandhak Committee (SGPC), Delhi Sikh Gurdwara Management Committee (DSGMC), Sant Samaj, Sikh sects and other Sikh institutions, Sikh historians and intellectuals, religious personalities and filmmakers.
Supreme Court quashes FIR lodged against Priya Varrier: Supreme Court quashed an FIR against Malayalam actress Priya Prakash Varrier and director Omar Lulu of the film 'Oru Adaar Love' for hurting the religious sentiments of the Muslim community through the song 'Manikya Malaraya Poovi'. The Court further directed that no FIR or criminal complaint should be entertained against the petitioners because of the picturisation of the song. Solely because of the 'wink', Section 295A of the Indian Penal Code that deals with "deliberate and malicious acts, intended to outrage religious feelings or any class by insulting its religion or religious beliefs" is not attracted.
ZERO: Makers alter scenes which faced objection for hurting religious sentiments: Red Chillies Entertainment, producer of the film, Zero filed an affidavit before the Bombay High stating that it has, through visual effects, altered scenes in the film which faced objection on the ground that it hurt religious sentiments of the Sikh community by depicting Shah Rukh Khan wearing a vest and shorts and a 'kirpan' in gatra tied across his body. The makers of the film maintained their stance that the film and its poster depicted only an ornamental dagger and not a 'Kirpan'.
Kedarnath: The film faced a slew of petitions in different courts across the country alleging that the film set against the backdrop of the catastrophic floods in Kedarnath in 2013 promotes 'love jihad', amounts to an "ugly taint" on the revered Hindu shrine, hurts religious sentiments and sentiments of people affected by the 2013 floods. The Bombay, Gujarat and Uttarakhand High Courts have dismissed petitions against the Film. The Gujarat High Court took a stern approach against the petitioner in wasting the time of the Court and levied a fine of Rs. 5,000 on the petitioner. Another similar case is pending in Jaunpur, Uttar Pradesh against the actors of the film, Sushant Singh Rajput and Sara Ali Khan as well as director Abhishek Kapoor. The Uttarakhand tourism minister Satpal Maharaj has stated that in the future in relation to films pertaining to "sensitive issues", the state government would consider vetting the movie's script prior to permitting shooting in the state. The Uttarakhand government constituted a committee to address the complaints levelled against the film. The state government left the decision to ban the film in the hands of the district magistrates who restrained exhibition of the film in all districts with operational cinema halls.
Supreme Court stays FIR against makers of Loveyatri: Salman Khan (producer of the film) had moved the Apex Court alleging threats from several Hindu right-wing groups. The court also stated that any further complaints against the movie will not be entertained as the film had received CBFC certification. Previously, FIRs were registered and writ petitions were filed before the Aurangabad bench of the Bombay High Court and the Gujarat High Court alleging that the film's title and content hurts religious sentiments of Hindus. As a result, the producers changed the title from 'Loveratri' to 'Loveyatri'.
Sarkar-Madras High Court stays investigation in FIR against AR Murugadoss: The Court held that prima facie no offences were made out under Section 153, 153 A(1) (a), 505 (1)(b) & 505 (1) (c) of the Indian Penal Code. In his complaint to the police, a social activist alleged that a scene in the movie 'Sarkar', where mixies and grinders given as a freebie by the state Government are thrown into the fire, defames the government and there is intention to wage war against the Government of Tamil Nadu leading to law and order problems. AR Murugadoss refused to give an undertaking that he would desist from expressing dissent by criticising the government. Upholding the right under Article 19(1)(a) to express opinion about a government policy, the Court noted that once a certificate is issued by the CBFC, there is a prima facie presumption that it has taken into account all the guidelines including public order. The Court observed that there was a knee jerk reaction by the police in registering the FIR against AR Murugadoss without satisfying themselves whether the complaint has made out any offence.
Bombay High Court restrains release of film and promotional material of Ram Janmabhoomi till CBFC certification is granted: Youtube was also been directed to take down the trailer of the film until CBFC certification is obtained. The petition was brought before the Bombay High Court by Azhar Tamboli, a social activist, claiming to be aggrieved by the poster and trailer of the movie on several grounds including that it hurts religious sentiments, raises law and order concerns, amounts to contempt of Islam, maligns Muslims and their religious practices such as Halala, could create discord between religious groups and addresses the Babri Masjid and Ram Janmabhoomi dispute pending before the Supreme Court.
The 'Games of Ayodhya' faces an undeclared ban in Uttar Pradesh- Sunil Singh's Games of Ayodhya revolves around a love story between a Hindu-Muslim couple in the backdrop of Babri demolition.
Hindu Brahmin outfit 'Sarva Brahman Mahasabha' targets film on Rani Lakshmibai, Manikarnika, alleges distortion of facts– The Queen of Jhansi' by a Brahmin outfit 'Sarva Brahman Mahasabha' have raised allegations that the film distorts historical facts regarding Laxmi Bai and depicts a love affair between her and a British man.
Kerala High Court paves way for release of Malayalam film 'Aami'; refuses to stay screening of the film– The petitioner alleged that the film, based on the life of Madhavikutty, was sending a message favouring "love jihad". The petitioner also alleged that the movie was made to re-write history and "twisted" the narrative according to the director's whims under the guise of freedom of expression.
Complaint filed by CRPF sub-inspector in a Delhi court against film 'Newton' for 'maligning' image of CRPF– The complaint filed by Tamal Sanyal, a sub-inspector in the CRPF, has sought deletion of scenes allegedly portraying the CRPF in a bad light.
Delhi High Court dismisses PIL against biopic on Army legend Rifleman Jaswant Singh Rawat– The plea had raised objection to the portrayal of the jawan by an actor who is accused in a rape case and out on bail. The court stated that it cannot decide who will play what role in a film. It also observed that there was no law that said a person out on bail cannot portray a soldier or a legend and asked the petitioner, Samrendra Kumar, to withdraw the plea and, instead, move a representation before the ministry.
FIR lodged against Diljit Dosanjh for hurting religious sentiments of Sikhs by his song 'Pant Mein Gun'– A Sikh petitioner Jasjeet Singh has registered an FIR against actor-singer Diljit Dosanjh alleging that his religious sentiments were hurt by the lyrics of the song 'Pant Mein Gun' of the film 'Welcome to New York' as it goes against the principles of Sikhism.
PIL filed against Tamil Show 'Enga Veetu Maapilai' before Madurai Bench of Madras High Court describing the show as 'feudal'- Janakiammal, member of Southern Districts Women Federation and Adi Thamilar Peravai has filed a case in the Madurai Bench of the Madras High Court saying that hosts Arya and Sangeetha are misguiding the women community by commercializing their freedom.
FIR filed against Kamaal Rashid Khan (KRK) for his derogatory remarks against the LGBTQ community: The FIR was filed with the Bandra Police Station for obscenity, promoting communal disharmony, defamation, passing lewd remarks aimed at causing aversion or enmity between classes in a video uploaded by KRK on his YouTube channel filled with inappropriate language, obscene, vulgar and offensive statements against the LGBTQ community.
Film "Ee Maya Peremito" runs into controversy for hurting Jain sentiments: Members of the Jain community objected to lyrics used in one of the Telugu film's songs 'Arihanthanam', which is a romantic song picturised on a beach in which sacred mantra of Jains was used. The producers have muted the offensive lyrics from the song.
Kerala Court issues notice in suit by 'Papali' family: A local court at Ernakulam issued notice to the makers of the Malayalam movie 'Varathan' pursuant to a suit seeking permanent prohibitory injunction against the movie as it defames members of 'Papali' family by using the name of their family.
Karnataka Rakshana Vedike has come out in protest against Sunny Leone's upcoming multi-lingual film Veeramadevi. The outfit considers Sunny Leone's portrayal of warrior queen Veeramadevi as an attack on their culture and demanded her removal from the film. A case filed in this regard before the Madurai bench of Madras High Court was withdrawn.
FIR was registered against makers of the film, 'Satyameva Jayate' in Dabeerpura police station, Hyderabad alleging that the film's trailer hurt the religious sentiments of the Shia community as John Abraham is shown committing murder following Matam. A complaint was been filed by advocate Ramakant Patil for allegedly disrespecting the National Emblem in the trailer.
Big Boss 2– Hindu Makkal Katchi filed a complaint against host Kamal Haasan demanding Big Boss 2 to be banned, alleging that the show "hurt sentiments with its obscene content".
Karenjit Kaur-Various Sikh bodies including Delhi Sikh Gurdwara Management Committee, Shiromani Gurdwara Parbandhak Committee and Istri Akali Dal president Bibi Jagir Kaur objected to the use of 'Kaur' as part of the title of Sunny Leone' biopic.
Uppara meeting: Hyderabad High Court refused to intervene in a PIL seeking to prevent using the word "Uppara meeting" in comedy shows, TV serials, movies and directed the petitioner to approach the CBFC and those telecasting for redressal of his objection.
CONTENT REGULATION
MEITY emphasizes on freedom of speech and expression: A petition  was filed before the  Delhi High Court by Nikhil Bhalla seeking deletion of scenes from the Netflix show 'Sacred Games' claiming that they were derogatory to former Prime Minister Rajiv Gandhi. Netflix informed the court that it has not changed the objected word and has no intention of doing so. Subsequently, the petitioner amended his petition to ask the government to create a regulatory board for online streaming companies. MEITY filed its affidavit emphasizing on the freedom of speech, necessity to tolerate unpopular views and refused to set up a redressal mechanism to specifically deal with grievances related to 'over-the-top' (OTT) media services providers as it would be in violation of the Constitution and law declared by Supreme Court.
PIL filed seeking regulation of OTT platforms: A PIL has also been filed by NGO 'Justice for Rights' before the Delhi High Court seeking regulation of content shown on online platforms such as Netflix, Hotstar, Amazon Prime and others alleging that their shows violate provisions of the Indian Penal Code, 1860, Indecent Representation of Women (Prohibition) Act, 1986 and the Information Technology Act, 2000 as they contain vulgar, profane, sexually explicit, pornographic, morally unethical and virulent content and objectify women. The Court has asked the Government whether content available on such online streaming websites is regulated through any guidelines or licensing policies.
PIL filed in Bombay High Court seeking regulation of content online: The Nagpur bench of the Bombay High Court issued notice to the MIB, Ministry of Electronics and Information Technology, Ministry of Law and Justice and Ministry of Home Affairs in a PIL by Advocate Divya Gontia seeking regulation of online content by an independent pre-screening committee and stricter parental control to prevent children from accessing adult content online.
Indecent depiction of women on digital platforms proposed to be made punishable: In the light of technological advancement in communications, the Women and Child Development Ministry, has decided to move a fresh bill to broaden the scope of the Indecent Represent Representation of the Women (Prohibition) Act, 1986 to cover audio-visual media and content in electronic form.
CBFC issues new directions for sub-titles in films-CBFC has directed all filmmakers and production houses to include sub-titles during final screening before CBFC. In an official communication, the certification board has asked makers to submit an undertaking regarding the inclusion of subtitles in films.
Congress MP Mr. Shashi Tharoor introduced the Cinematograph Amendment Bill, 2018 in the Lok Sabha which inter alia seeks to omit provisions which empower the CBFC and FCAT to direct the applicant to carry out excisions and modifications in films, restrict the Government's ability to suspend films, provide new categories of certification of the film-UA 12+, UA 15+, C-A, provide categorization guidelines and classification criteria.
Supreme Court sets aside HC order on revocation of censor certificate to Tamil film 'New'-SC reversed the judgement of Madras High Court and held that it is not for the judges to make "piecemeal analysis" of a movie and apply their subjective analysis in order to revoke a movie's censor certificate.
CBFC denies certification to Malayalam documentary on the 1975 Emergency– The film after 21 months of hell has been denied certification because of "too much violence."
PIL filed in Madras High Court by AIDMK cadre to delete lines from a song in Suriya-starrer 'Thaanaa Serndha Koottam'– The complainant contended that certain lines in the song of the Tamil movie 'Thaanaa Serndha Koottam' is defamatory as it portrays politicians and those who are in power in a bad light and instigate violence among the people to revolt against people in power and politicians.
Aiyaary: Defence ministry demands changes in the film after reviewing it-The film has run into fresh trouble with the defence ministry asking for multiple changes in the film after watching it.
Madras High Court issues notice to CBFC on PIL over a dialogue in the film 'Merlin'– Praveena Charumathi Sampathkumar, in her public interest litigation, contended that a dialogue in the movie is insulting towards women and sought a direction to the CBFC for removing it.
Punjab government to set-up culture commission to check vulgarity in Punjabi songs and instances of glorification of drug abuse- Navjot Singh Sidhu announced that 'Punjab Culture Commission' would be formed amid the escalating concerns about rising vulgarity in the Punjabi music scenario and would tackle the menace of vulgarity by working zealously towards its complete eradication.
Delhi High Court restrains ITC from bringing out ads against Pepsico- The suit came out as a direct result of ITC's product 'B Natural's' advertisement wherein they undermine the products of Pepsico. Court passed an order of "suspension" against their advertisement campaign.
Jio moves Delhi High Court against Airtel over misleading IPL advertisements; Airtel calls Jio a "jealous competitor"- Reliance Jio moved the Delhi High Court against Bharti Airtel being aggrieved by the misleading advertisements published by Airtel across various media in which Airtel had allegedly proclaimed that it was offering "live and free" access to Twenty Twenty matches (T20) and the subscriber only needed to obtain a 4G sim from Airtel and download the Airtel TV app to obtain a virtual "season pass" i.e. live and free access to T20 coverage.
FCAT rules that film certification is not to be denied due to references to real life persons- In an appeal filed before FCAT for the Malayalam film 'Aabhaasam', the FCAT while granting 'U/A' certificate ruled that references to real life persons in the film was permissible.
Controversial film 'Unfreedom' launches on Netflix despite not receiving CBFC certificate- Unfreedom was rejected certification by Pahlaj Nihalani led CBFC in 2015.  The CBFC was of the opinion that the film will ignite unnatural (read homosexual) passions and incite rapes and communal violence in India.
Malayalam films to display a warning stating that 'violence against women is punishable under law'- In view of increasing number of films having scenes depicting violence and harassment on women, Shefin Kowdiar stated in the petition that such a statutory scroll should be included in the public exhibition of Malayalam feature films in theatres in Kerala and telecasting of Malayalam serials in different channels.
Calcutta High Court paves way for release of the film 'Danga- The Riot' based on Syama Prasad Mookerjee's role during 1946 Calcutta Riots- The Court's order that the movie should be released came following film director Milan Bhowmik's petition after his movie was not allowed to screen due to alleged pressure from the Bengal administration to cinema hall owners across the state.
Rajasthan High Court dismisses an NGO's plea challenging restriction on airing condom ads-The Rajasthan High Court, Jodhpur bench has dismissed a plea filed by NGO 'Global Alliance for Human Rights' against the I&B Ministry's order allowing airing of condom advertisements only after 10 pm and rebuked the petitioner for "proxy litigation", observing that the "obscene" ads were only aimed at promoting condoms as 'instruments of pleasure' and not for contraceptive use.
Madras High Court dismisses case against Vishal's 'Irumbu Thirai' filed for portraying Aadhaar Card scheme in bad light– A case was filed against the makers of the film for portraying the Aadhaar Card scheme in a bad light. The Madras High Court dismissed the case, citing that the CBFC had already cleared 'Irumbu Thirai' without any objections.
MIB sends notice to 121 television channels for not providing technical parameters to EMMC for content monitoring
CBFC receives complaint against Ranbir Kapoor starrer 'Sanju' objecting to a scene in the trailer of the movie showing that Sanjay Dutt was in such a barrack of a jail in which the toilet overflowed.
'Sanju' in Troubled Waters as NCW Receives Complaint Against the Film for Derogatory Remarks Against Sex Workers- "In the name of biography, these Bollywood celebrities are mocking the under-privileged sex workers as well as misguiding the youth just to polish the image of a person. By watching the trailer of the aforesaid movie, it is crystal clear that they are showing women as sex slaves and changed the whole identity of the women," the complainant said.
MIB to undertake consultations with social groups regarding Shyam Benegal Committee recommendations to understand the views of various segments of the society. Key recommendations of the Committee related to the new sub-categorization of UA into UA 12+ and UA 15+ and dilution of the power of the CBFC to suggest cuts and modifications.
Rangeela Raja: Pahlaj Nihalani moved the Bombay High Court challenging cuts directed by CBFC. The Court refused to grant him urgent ad-interim relief and directed him to avail of review before the CBFC Revising Committee or appeal to Film Certification Appellate Tribunal (FCAT). FCAT set aside some objections that CBFC had while retaining some objections on account of undue objectification of women. FCAT also held that it was the prerogative of the film makers whether or not to show the protagonist as reformed in the climax scene.
PAC criticises preferential treatment in CBFC certification and recommends self-certification: The Public Accounts Committee (PAC) censured the CBFC for according preferential treatment in the certification process to films helmed by big film makers. The PAC proposed that the CBFC should undertake a yearly internal audit, an in-depth inquiry into the instances of inordinate delay in certifying films, contemplate shortening the certification process and guidelines should be provided regarding alteration in the order of certification. The PAC noted that its recommendations regarding facilitating self-certification of films by filmmakers themselves be taken into account while amending the Cinematograph Act, 1952.
Tagline of Emraan Hashmi starrer Cheat India attracts CBFC's scissors for promoting cheating: The tagline, "Nakal Mein Hi Akal Hai" of Emraan Hashmi's upcoming movie, Cheat India was found unsuitable for television and theatres as the CBFC examining committee certifying the trailer believed it would promote cheating and mislead youngsters pursuant to which the makers of the film removed the tagline.
Madras High Court asks Tamil film producer to approach FCAT first before approaching the Court against CBFC cuts: The Madras High Court refused to entertain a writ petition by Tamil film producer Varaaki challenging the CBFC order in relation to "Siva Manasula Pushpa". The Court accepted the CBFC's contention that the Petitioner had failed to exhaust all available legal remedies and that the writ petition was filed prematurely, noting that "bypassing the Tribunal (FCAT) in a routine manner is certainly impermissible. The statutory bodies created under the Cinematograph Act must be respected by constitutional courts."
Madras High Court issues notice to CBFC for refusal to certify the film 'Marina Puratchi': The director of the film alleged that the CBFC has not provided any valid reason for its failure to approve the film based on the Jallikattu protests.
Supreme Court of Pakistan reinstates ban on broadcast of Indian Content on TV channels: The Pakistan Supreme Court set aside a judgement by the Lahore High Court which lifted the ban imposed by Pakistan Electronic Media Regulatory Authority (PEMRA) in 2016 in the aftermath of the Uri attack.
Manmarziyaan lands in controversy over objectionable scenes: A case was filed before the Jammu and Kashmir High Court by a Sikh organization objecting to scenes where Abhishek Bachchan and Taapsee Pannu are seen smoking cigarettes while portraying Sikh characters. The producers have removed the objected portions and approached the CBFC regarding the deletion of the scenes after which the changes have come into effect.
Case filed against Hansika Motwani in relation to poster of the film 'Maha': A case was filed against actress Hansika Motwani and director UR Jameel by Janakiraman from political party Pattali Makkal Katchi (PMK) at a court in Ranipet, Vellore in relation to the first look poster of the film, 'Maha' which portrayed her smoking from a chillum adorned in saffron clothes with sadhus sitting nearby against the backdrop of Varanasi.
Sarkar- A notice was sent to the makers of the film by the Tamil Nadu's Health Department and a writ petition was also filed in connection with the poster for 'promoting' smoking, as the first look poster of the film depicted Vijay brandishing a black cigarette in violation of the Cigarettes and Other Tobacco Products (Prohibition of Advertisement and Regulations of Trade and Commerce, Production, Supply and Distribution) Act, 2003 as well as the Tamil Nadu Compulsory Censorship of Publicity Materials Act, 1987. The makers of the film subsequently removed the poster.
Delhi Government Health Department issues notice over smoking scenes: The notice was issued to the director, producers and actors of the CBFC certified film 'Badhaai Ho', asking them to remove smoking scenes and brand promotions of tobacco products from the film. The Health Department also issued a show cause notice to Hollywood actor Pierce Brosnan for appearing in a surrogate advertisement of an Indian pan masala brand. Notices were also issued to Karan Johar's Dharma Productions and Endemol Productions for airing a Kamala Pasand Pan Masala promotional advertisement.
Actors smoking on screen to convey anti-smoking message through short films: In a panel discussion in Goa, Anurag Srivastava, the CEO of CBFC, said that the MIB is considering the suggestions by Shyam Benegal-led committee, that short films could be made to convey anti-smoking message to viewers by the "same actor who is depicted as smoking on screen". He also said that CBFC is in the process of making compulsory, a written editorial justification for depicting smoking or other tobacco products on screen.
Film 'Nota' Lands In Legal Trouble: A PIL was filed in the Hyderabad High Court by Osmania University student union leader Kailash against Vijay Deverakonda's film, NOTA objecting to the name of the film, seeking clearance of the film by the election commission and requesting the Court to allow the release of the film only after the completion of the election process in the state as it would influence the voters.
Delhi High Court quashes restraining order against Cobrapost in Dainik Bhaskar Case: A single judge bench had restrained Cobrapost from releasing any materials of its documentary 'Operation 136: Part II'. However, the division bench vacated the injunction noting that the public expects news and fair comment as to whether media houses or journals function properly including reliability of news disseminated by them.
FCAT pulls up CBFC over requirement of NOCs: FCAT pulled up CBFC for asking filmmakers to obtain NOCs from government authorities, departments and individuals before clearing a film as it is the responsibility of CBFC to certify which cannot be delegated or abdicated in favour of other government authorities, departments and individuals.
CBFC justifies decision of censoring film subtitles before the Bombay High Court: In the petition filed by IMPPA against the CBFC direction requiring producers of a film to obtain a separate certificate for the film's subtitles, the CBFC justified its decision of censoring a movie's subtitles, saying it was to curb the "mischief" done by some filmmakers of inserting additional words after a film is certified.
Ashvin Kumar laments about certification process of film 'No Fathers in Kashmir': The director claimed that there was an inordinate delay of nearly 90 days by CBFC in certifying the film. He also objected to denial of U/A certificate claiming the film depicts, "no sex, no violence, no nudity, no vulgarity, no drugs".
Makers of film, Mohalla Assi withdraw contempt petition after CBFC issues certificate: The contempt petition was filed by Crossword Entertainment Private Limited against CBFC chairperson Prasoon Joshi after the CBFC failed to comply with a Delhi High Court order to certify the film.
MIB has decided to scrap the nine-member committee set up by Smriti Irani to regulate online media. However, a separate committee under the ministry of electronics and information technology will deliberate on similar issues related to digital platforms, including digital broadcasting.
All Local Cable Operators Association of India (ALCOAI) has written letters to TRAI seeking its intervention as they claim to have incurred heavy losses because of OTT platforms and alleged that most OTT and IPTV (Internet Protocol Television) operators do not have required permission from the government.
Uttarakhand High Court directs the state government to ban 'vulgar' posters from public places – The High Court of Uttarakhand noted that films promoting the use of drugs and having an "indecent representation of women" were circulated through pirated videos, DVDs and CDs and their posters were put up at public spaces, exposing kids of an "impressionable age" to them. Vide order dated June 18, 2018, the Court directed the district administration to ensure that no nude, semi-nude or obscene posters are displayed in any districts of the state and that no children below the age of 12 years are permitted to enter cinema halls, multiplexes and theaters exhibiting 'A' certified films.
DEFAMATION
Supreme Court issues notice to Baba Ramdev in petition challenging ban on release of his biography: Juggernaut Books, the publishers of the book, 'Godman to Tycoon: The Untold Story of Baba Ramdev' approached the Supreme Court, challenging the stay imposed by the Delhi High Court on the publication and distribution of the book. The Delhi High Court was of the opinion that certain allegations in the book were yet to be proved and favoured restraint on publication and distribution till disposal of a pending suit dealing with those allegations.
Patanjali makes Facebook, Google and Youtube take down defamatory content: The Delhi HC passed an ex-parte interim injunction against Facebook, Google and Youtube, directing them to take down/block videos and other content by Meera Singh, an ex-employee of Patanjali Ayurved that allegedly contain "slanderous, defamatory and absolutely false statements" about the Patanjali Ayurved founder Baba Ramdev.
Convicted gangster and terrorist Abu Salem has sent a legal notice to filmmakers of the Sanjay Dutt biopic 'Sanju' alleging that Salem has been erroneously depicted in the film causing him pain and disrepute, claiming that neither did he meet Sanjay Dutt nor supply arms and ammunition to him as depicted in the film.
Raj Kundra files criminal defamation complaint against actor Sachiin J. Joshi-The complaint was filed after Sachiin allegedly called Kundra a 'conman'. The complaint filed by Kundra's lawyer stated that last year when Kundra launched the Indian Poker League, Sachiin wanted to join and even expressed his willingness to secure a franchise for a team. As per the terms of the Team Franchise Agreement, Sachiin agreed to pay Rs 1 crore, excluding GST, however, he only made the first payment of Rs 50 lakh. The second cheque of Rs 40 lakh bounced. While Kundra slapped Sachiin with a notice on dishonoured cheque, he accused Kundra of 'rigging' the tournament.
Madras HC grants interim stay on the broadcast of Tamil reality TV show 'SolvathellamUnmai'- The court's decision came after a man based in Virudhunagar district named Kalyana Sundaram filed a petition claiming that it portrays the personal lives of people without any concern for their privacy.
Madras High Court quashes defamation complaint against Rajinikanth: Film financier S Mukunchand Bothra had initiated criminal defamation proceedings against Rajinikanth in relation to contentions of Rajinikanth in a civil suit for recovery between the parties. The Court held that Rajinikanth's contention was not per se defamatory, and was necessary to project the conduct/character of the financier which was supported by previous orders of the Madras High Court.
Editors of news channel approach Kerala High Court to quash defamation case: Rahul Sivashankar, Editor-in-Chief and Anand Narasimhan, Senior Editor of Times Now, moved the Kerala High Court to quash ongoing proceedings in a defamation case against them by Ms. A.S. Sainaba in relation to a show aired by Times Now which claimed that Sainaba acted as a "mentor" and persuaded Hindu girls to embrace Islam.
Zee News issues INR 1000 crore defamation notice to Navjot Singh Sidhu for his defamatory and false allegations against Zee Media: Zee News had brought to light a video that shows 'Pakistan Zindabad' slogans being raised at an election rally addressed by Navjot Singh Sidhu. However, party leaders accused Zee News of playing a 'fake video'.
PETA India issues legal notice to director of 'Marina Puratchi' for defamatory remarks: People for the Ethical Treatment of Animals (PETA) India, sent a legal notice to MS Raj, director of Marina Puratchi, an upcoming film about the Jallikattu protests stating that the director's allegations that PETA India wants to destroy native cattle breeds, that it received Rs. 100 crore for its campaign against Jallikattu cruelty, and that it paid politicians and celebrities to support a ban on Jallikattu are defamatory and fabricated.
CELEBRITIES
Supreme Court stays proceedings against Salman Khan for alleged comments against Valmiki Community, issues notice on quashing FIR- The court directed that no further criminal action shall be initiated against the actor either by way of F.I.R. or private complaint on the basis of his participation in the purported interview during the promotions of his last release Tiger Zinda Hai in December 2017. The Court also issued a notice to Rajasthan government on the plea for quashing of FIR.
Salman Khan moves Bombay High Court over financial dispute with producer Vijay Galani– In his petition, Salman had stated that at that time he was charging INR 30 crore to play the lead in a film. To support his claim of INR 30 crore, Salman's lawyer had provided an agreement copy of a film contract that Salman had signed with Head Start Film (UK) Ltd in 2008 where in it is clearly stated that he would be paid INR 30 crore to play lead role in their film. However, for the film Veer, Salman had agreed to work for INR 25 crore and during the production of the film, he was given 10 crores by Galani. Salman's petition states that Galani had agreed to pay the rest through Next Gen Films Pvt. Ltd (Eros International) to whom Galani had allegedly assigned some rights in respect of the film. However, in spite of the film having a world-wide release, Salman was not handed over the remaining 15 crores that was promised to him.
Rajasthan High Court quashes FIR against Bhansali, Deepika and Ranveer– On the basis of the report, the FIR came to be lodged against Sanjay Leela Bhansali, Deepika and Ranveer under Sections 153A, 153B and 295A of the IPC and investigation commenced. The Court referred to the screening of the film which was held for the court to appreciate the primary evidence around which the entire controversy revolves. The Court referred to the disclaimer in the beginning of the film and held that the disclaimer should itself take care of the unfounded and baseless apprehensions of the complainant and the community.
Complaint filed against Sunny Leone for promoting pornography- Complainant stated that the actress is promoting pornography which is against the nation's law and also added that this will majorly dent the Indian culture and spoil the moral fabric of the society.
Priyanka Chopra allegedly sues Nirav Modi for non-payment of dues– The news came in after India's second largest state-owned Punjab National Bank (PNB) discovered a $1.77 billion (Rs 11,400 crore) fraud at a single Mumbai branch. The Enforcement Directorate conducted multiple searches in connection with a Rs 280 crore money laundering case against Nirav Modi and others following a complaint by Punjab National Bank.
Complaint filed against Salman Khan and Katrina Kaif over casteist slur during Tiger Zinda Hai promotions– According to the complaint, Salman Khan had used the word 'Bhangi' during the promotion of his film Tiger Zinda Hai. The plea, filed before Additional Sessions Judge Sidharth Sharma, alleged that the accused persons had "committed atrocity" on the members of the caste and insulted and humiliated them by making the casteist remark.
FIR filed against Raveena Tandon for shooting advertisement inside Lingaraj Temple in Bhubaneswar– The advertisement was shot in a 'No camera zone'. The temple authorities have alleged that only servitors are allowed to carry mobile phones inside the temple and it is a clear case of violation of the security norms. Further that the incident has also hurt sentiments of the devotees.
Delhi High Court refuses to entertain PIL seeking probe into Sridevi's demise- The petitioner has alleged that on enquiries made by him from the hotel staff, officials of the hospital where the 54-year-old actor was taken and others associated with the matter, he had received information which was contrary to what was reported in the media. The court rejected it saying that the authorities have already looked into it.
FIR filed against John Abraham by Prerna Arora of Kriarj Entertainment- According to Kriarj, the complaint has been filed for various criminal offenses including cheating, breach of trust, fraud, misappropriation of funds and copyright infringement. They have even accused John and his company of duping them of crores of rupees invested towards the production of the film and alleged that JA Ent had accepted INR 30 crores from it towards the production of the film. The complaint states that as JA Ent failed to deliver the commitments, they terminated the contract illegally, in an attempt to commit fraud.
Singer Daler Mehndi convicted in a human trafficking case- As per media reports, Daler Mehndi and his brother Shamsher Singh had been accused of illegally sending people abroad disguised as members of his troupe by charging hefty "passage money."
Himachal Pradesh High Court stays proceedings against veteran actor Jeetendra in a sexual assault case registered against him- The woman had claimed that Jeetendra, who is her aunt's son, had arranged for her to join him from New Delhi to Shimla on the sets of a film he was shooting for. She alleged in the complaint that after reaching Shimla at night, the inebriated actor went to her room, joined two twin beds and sexually assaulted her.
Ahmedabad Court grants ex-parte interim injunction against salt brand ad featuring Anil Kapoor- It's an advertisement featuring Anil Kapoor which states that all white edible salts available in market are made in chemical factories. The suit has been filed by Indian Salt Manufacturers' Association (ISMA), which has members like TATA and Nirma. Their objection is on the ground that the advertisement conveys the message that white salt is manufactured in chemical factories and is bleached by bleaching agents. ISMA's advocate argued that the advertisement is false and baseless and creates a wrong impression in the minds of consumers who will feel that white salt is not good for health. Bombay High Court restrained ASCI from disallowing Puro Wellness pink coloured salt TVC featuring Anil Kapoor.
Sanjay Dutt's Unauthorized Biography: Personality Rights Issues Involved- Actor Sanjay Dutt has decided to take legal action against Juggernaut Books for publishing his biography without his permission. Dutt's grievance is also based on the excerpts of the book which have been publicized by the publishing house which show excerpts not only from newspapers and his old interviews but also on 1990's tabloids and gossip magazines, which he feels is hearsay and not true. Dutt has also announced that his official autobiography will be out soon which will be authentic and based on facts.
Emraan Hashmi's 'Cheat India' in legal trouble – Delhi-based writer Dinesh Gautam and actor Imran Zahid have alleged that the script of the upcoming Emraan Hashmi film 'Cheat India', based on scams within the Indian education system, is a rip-off of their film, 'Marksheet'.
Rhiti Sports on behalf of M.S Dhoni moves Delhi High Court against Amrapali Group over INR 150 crores dues towards Dhoni's endorsements- Mahendra Singh Dhoni is seeking to recover around INR 150 crore from real estate firm Amrapali Group, alleging that he hasn't been paid for years for being the brand ambassador of the real estate firm that is now caught in a financial crisis and hasn't been able to complete housing projects in various cities.
J&K Tourism Board issues notice to makers of Abhishek Bachchan starrer 'Manmarziyaan'-While the film's shooting was on in Kashmir, locals of Sonmarg complained about the film being shot in the prohibited area of Thajiwas glacier. The makers have been asked to explain how they shot in the area since the Sonmarg Development Authority had banned vehicle movement there.
Director Abhishek Kapoor files another police complaint against KriArj Entertainment's Prernaa Arora- Abhishek Kapoor has filed a police complaint against Kriarj Entertainment's Prerna Arora after finding out that Prernaa Arora has sold Kedarnath's Indian theatrical rights to Vashu Bhagnani.
Ludhiana Court rejects plea against Salman Khan and Shilpa Shetty; imposes fine on lawyer for frivolous complaint- The Court observed "As the court has not proceeded to summon the accused, the cost of Rs 10,000 is imposed on the complainant. The same is to be paid to the District Legal Services Authority (DLSA) failing which the complainant shall undergo simple imprisonment for 30 days".
Akshay Kumar, Twinkle Khanna and auction house served with legal notice over 'Rustom' navy uniform auction- The legal notice says that the "uniforms resembling those of armed forces pose potential threat to national security as the said uniform, insignia and badges could pass for genuine service clothing and can find their way to anti-national elements who can use it to foment trouble."
Kedarnath director Abhishek Kapoor's company moves Bombay High Court against Sara Ali Khan, Kwan Entertainment and Madhu Mantena over breach of contract- Abhishek Kapoor's 'Guy in the Sky Pictures Pvt. Ltd' has filed a suit before the Bombay High Court against Sara Ali Khan, Kwan Entertainment and Madhu Mantena over breach of contract by Sara Ali Khan alleging that Sara gave dates locked for his film 'Kedarnath' to Rohit Shetty for the film 'Simmba'.
Salman Khan, Ranveer, Akshay, Katrina among other Bollywood stars sued by Vibrant Media Group in US for breach of contract– Reportedly, the actors refused to perform at a US concert despite having taken money. The Complaint also suggests that Salman and other artists, instead of keeping their promise to it or even offering to return their deposits, have agreed to perform with another promoter.
Madras HC to actor: Provide security or face attachment: Madras High Court directed actor R. Silambarasan alias Simbu to provide security for ₹ 50 lakh or face attachment of his household articles in a civil suit by production house, Passion Movie Makers alleging that the actor did not act in the movie 'Arasan' despite being paid an advance remuneration.
Manikarnika: EOW dismisses Ketan Mehta's claims against KanganaRanaut: Economic Offences Wing (EOW) closed an inquiry into a complaint by director Ketan Mehta in 2017 alleging cheating and breach of trust by the actress as the story of the Queen of Jhansi is general knowledge, and the allegations were not proved as the dialogues, scenes and sets of the movie were not the same as mentioned in Mehta's script.
Rajpal Yadav: Justice Rajiv Sahai Endlaw ordered detention of Rajpal Yadav in civil prison for three months upon failing to repay, as per the decree of the court, an amount of Rs. 5 crore borrowed by his company, Shree Naurang Godavari Entertainment in 2010 from Murli Projects Pvt Ltd. for financing his debut Hindi directional film, Ata Pata Laapata.
Case filed against Raveena Tandon for causing traffic disruption in Muzaffarpur: Pursuant to a complaint by Advocate Sudhir Kumar Ojha claiming to be aggrieved by the traffic disruptions caused by actress Raveena Tandon's visit to Muzaffarpur, Additional Chief Judicial Magistrate, Dipak Kumar issued directions to the Kaji Mohammadpur Police Station in Muzaffarpur to file an FIR against Raveena Tandon and the owners of the hotel that the actress was invited to inaugurate.
Police complaint filed against Hrithik Roshan for allegedly cheating a stockist of Rs. 21 Lakh: R Muralidharan claimed that he was appointed as a stockist by Hrithik's merchandise brand, HRX which did not supply the products regularly, dissolved the marketing firm affecting sales and did not pay him back for products returned. HRX stated that they have no association with the matter in question.
Kedarnath Controversy: FIR filed against Prerna Arora of Kriarj Entertainment and director Abhishek Kapoor: FIR has been registered against them under section 420, 467, 120B, 34 of the IPC for cheating Anil Gupta of Padma Ispat of Rs 16 crore.
"Paltan": Director issued with legal notice by cinematographer: Director of Photography, Nigam Bomzan sent a legal notice to the director-producer of the movie "Paltan", JP Dutta over non-payment of dues and missing credits in the trailer.
Saheb Biwi Aur Gangster-Sunil Bohra, a film distributor was booked for cheating the producer, Rahul Mittra of the profits earned from the 2011 movie, Saheb Biwi Aur Gangster. Previously, on a complaint filed by the producer with Western India Film Producers Association, Sunil Bohra was directed to pay the producer Rs 2 crore plus interests incurred since 2011.
Big Boss 2-Police complaint was filed against actor turned politician Kamal Haasan with the Commissioner of Police, Greater Chennai. The complainant said that one of the contestants spoke in a demeaning manner of late J Jayalalithaa in one episode. The complainant said the show was scripted by host Kamal and the producer, Endemol Shine India.
Bhushan Kumar objects to biopic on the life of his father, Gulshan Kumar: Mr. Bhushan Kumar sent a legal notice to Mr. Kamal Anand Sharma in response to the latter's announcement that he would be making a biopic on the life of T-Series founder, late Mr. Gulshan Kumar. The notice has been issued on the ground that the unauthorized biopic would violate the legal rights of Mr. Bhushan Kumar as an heir of Mr. Gulshan Kumar as well as in his personal capacity alleging inter alia violation of privacy and personality rights.
#METOO MOVEMENT AND RELATED DEVELOPMENTS
The case that opened the floodgates: CINTAA decided to re-investigate actress Tanushree Dutta's 10-year-old allegation of harassment against actor Nana Patekar and issued a show cause notice to him. In 2008, CINTAA ignored her complaint of alleged harassment and intimidation by Nana Patekar on the sets of the film "Horn Ok Pleassss". An FIR has also been registered at Oshiwara police station against Nana Patekar, choreographer Ganesh Acharya, producer Samee Siddhiqui and director of the movie Rakesh Sarang under Sections 354 (assault or criminal force to woman with intent to outrage her modesty) and 509 (word, gesture or act intended to insult the modesty of a woman) of the Indian Penal Code.
Supreme Court imposes a ban on media from revealing names and identities of sexual assault victims: The bar includes details which might indicate the victim's identity. The media has the right to report the crime but only if they do so sensitively without jeopardising the reputation of the victim. An adult victim can authorize any person in writing to disclose her name. Parents of deceased victims or victims of unsound mind cannot reveal her name. If there is a justifiable need to disclose the identity of the victim, then an application has to be made to the sessions judge/magistrate. Previously, the Supreme Court had sought explanation from Press Council of India (PCI), News Broadcasting Standards Authority (NBSA), Editors Guild of India and the Indian Broadcasting Federation (IBF) about why they failed to inform the police regarding media organisations and journalists who reveal names of victims of sexual offences.
Editors Guild suspends MJ Akbar and Tarun Tejpal due to allegations of sexual misconduct by several women journalists: The Editors Guild of India suspended former Union minister and editor, MJ Akbar & former editor-in-chief of Tehelka, Tarun Tejpal from the Guild till the determination of the court cases filed against them.
Singer Mika Singh released from UAE jail after being arrested for allegedly sending indecent pictures to a Brazialian Model: Mika Singh who was in Dubai to perform at a party was arrested after a teenaged Brazilian model lodged a complaint that the singer has sent her inappropriate pictures. After his arrest Mika Singh was taken to Abu Dhabi and later released after the intervention of the Indian Embassy.
IFTDA Suspends Sajid Khan for a year on account of engaging in acts of sexual harassment: The Indian Film & TV Directors' Association (IFTDA) on the recommendations of its Internal Complaints Committee (ICC) suspended Sajid Khan's membership for a period of 1 year in light of the sexual harassment allegations against him.
Producers Guild takes steps to work towards preventing sexual harassment: Producers Guild of India has made it mandatory for the Guild members to sign a declaration affirming that The Sexual Harassment of Women at Workplace (Prevention, Prohibition and Redressal) Act 2013 is instituted and implemented in their workplaces. If a member, fails to sign the declaration form, the member would be expelled. Further, if a nominated representative of a Guild member is found to be guilty of sexual harassment, the Guild can immediately expel the concerned nominated representative.
FIR registered by Mumbai Police against Alok Nath in rape case: An FIR was registered in Oshiwara, Mumbai against actor Alok Nath under Section 376 of Indian Penal Code, 1860 (punishment for rape) on the basis of a complaint filed by a victim. The Cine & TV Artistes' Association (CINTAA) expelled Alok Nath in light of several allegations of sexual harassment and misconduct against him. The Dindoshi City Civil Court rejected the prayer of Alok Nath's wife, Ashu seeking ad-interim relief directing the victim to refrain from speaking to the media or making statements against Alok Nath.
Petition in Bombay High Court seeks responsible reporting: A petition has been filed in the Bombay High Court by Advocate Ravi Vyas, seeking inter alia, directions requiring the Press Council of India to be responsible in the reporting and to seek pre-requisite permission from the Local Complaints Committee and/or the Maharashtra State Commission for Women before reporting any incident relating to the #MeToo movement on the basis of a mere social media post with a view to protect the identity of victims and the accused.
Kerala High Court issues notice in petition seeking redressal mechanism to deal with sexual harassment: The Women in Cinema Collective (WCC) and its president actor Rima Kallingal Rajan has filed a writ petition in the Kerala High Court, urging the court to spur the Association of Malayalam Movie Artistes (AMMA) to institute an Internal Complaint Committee, in line with the Vishaka Guidelines and the Sexual Harassment of Women at Workplace (Prevention, Prohibition and Redressal) Act, 2013. The Kerala High Court issued a notice to the Association of Malayalam Movie Artistes (AMMA), the State Government and the Department of Women and Child Development.
Production House introduces 'No Harassment Form': Producer Kumar Mangat Pathak of Panorama Studio, has come up with a 'no harassment form' wherein the aspiring actors/actresses have to share their feedback on the audition including if they experienced any kind of harassment. If a complaint is raised, it would be addressed by a redressal committee. Auditions are conducted within office premises and CCTV cameras are installed in audition rooms. Previously, upon allegation of sexual misconduct by an actress, FIR was registered against Vicky Sidana who was involved in the casting process.
Kerala HC admits PIL filed by Centre for Constitutional Rights Research and Advocacy' requesting directions to constitute Internal Complaints Committee within inter alia media and film production houses as per the POSH Act, 2013. Notice has been issued to respondents including state government, Kerala Television Federation, Kerala Union of Working Journalists, Indian Newspaper Society and Film Employees Federation of Kerala.
TRAI
TRAI recommends government to notify policy framework for digital radio broadcasting– TRAI is of the view that introduction of digital radio broadcasting would allow the radio broadcasters to offer a variety of channels which will provide diverse content to the listeners but would also result in increase in the penetration of radio broadcasting in 18 different markets and would result in growth of the revenue of the broadcasters and the government as well.
I&B Ministry puts clearances of new applications for TV channels on hold till TRAI comes out with its recommendations on uplinking and downlinking of channels- TRAI had released a consultation paper on issues relating to uplinking and downlinking of television channels in December 2017 [Read here]. The sources indicate that out of 97 applications from Television channels under process, 30 are fresh applications. Show cause notices have been issued by the I&B Ministry to around 100 companies on the advice of Ministry of Corporate Affairs for various irregularities.
TRAI seeks clarifications on the 15% discount cap issue before the Supreme Court: The TRAI tariff order of 2017 was challenged by Star India before the Madras High Court. A division bench of the Madras High Court delivered a split verdict, with one judge striking down a majority of the clauses in the Regulations and the Tariff Order under challenge, while the Chief Justice upheld them as being in line with the TRAI Act except the 15% cap on discount on bouquet price of TV channels. The case was referred to a third judge of the Madras High Court, who arrived at the same conclusion as the Chief Justice and held the TRAI tariff order was valid. Star India preferred an appeal before the Supreme Court where the SC ruled in favour of TRAI. TRAI has subsequently filed a petition in the Supreme Court seeking clarification on the 15% cap on discount on bouquet price of TV channels to consumers. The Indian Broadcasting Foundation (IBF) is reportedly planning on intervening in this petition. The Pune Cable Operators' Association (PCOA) is also reportedly planning on approaching the Bombay High Court against the TRAI order. TRAI's petition seeking clarity on the 15 per cent bouquet discount cap has been dismissed as withdrawn in the Supreme Court.
TRAI files appeals before Supreme Court against TDSAT order on predatory pricing: TDSAT's order had set aside TRAI's predatory pricing rules rejecting Trai's new definition of "significant market player" (SMP), besides sparing telecom firms from disclosing on their websites segmented offers or tariff discounts aimed at retaining customers. According to other operators, excluding traffic from the definition of SMP would help Reliance Jio, which already enjoys huge traffic on its network.
TRAI reissues directions relating to placing of television channels on landing page: TRAI reissued directions restraining broadcasters and distributors of TV channels from placing registered satellite television channel whose TV rating is released by any TV rating agency, on the landing channel or boot-up screen on account of the resultant distortion in accuracy and credibility of TV ratings.
TRAI floated a Consultation Paper on the Regulatory Framework for Over-The-Top (OTT) communication Services focusing on regulatory issues and economic concerns pertaining to OTT services which can be regarded the same or similar to the services provided by Telecom Service Providers TSPs.
CCI
Competition Commission of India orders probe against Star India in a complaint filed by a Kerala based cable operator- The complaint was an abuse of position by Star India in broadcasting services market in Kerala by charging excessive license fee from Thiruvananthapuram Entertainment Network Ltd., as compared to the fee charged from the bigger cable operators of the state.
CCI rejects complaint filed by Sarv Prakash Developers against Phantom Films, Zee & Essel Group and Fox Star India– The Informant's case was that the Sanction Order given to the Informant by the Competent Authority mandated that there would be concurrent operation of the mall and the multiplex and in case of non-operation of the multiplex, the sanction would be cancelled for the whole premises. The Informant accordingly appointed an agent Shri Sanjay Ghai for procuring exhibition/ display rights of certain movies from the Opposite Parties which was apparently refused by the Opposite Parties for reasons relating to the right of the Informant to operate the cinema/ multiplex. Due to the absence of any material, no conclusion of collusive refusal to deal was found to be drawn and accordingly CCI did not find any contravention under Section 3 of the Act.
Google files an appeal at NCLAT against CCI's 'search bias' verdict- The Competition Commission of India (CCI) on Feb 8, 2018 had imposed a fine of INR 136 crore on Google for unfair business practices in the Indian market for online search. The Commission had found that Google, through its search design, had placed its commercial flight search function at a prominent position on the search results page to the disadvantage of businesses trying to gain market access.
NCLAT directs Google to deposit 10% of INR 137 crore penalty- The National Company Law Appellate Tribunal (NCLAT) on April 27, 2018, in an interim order, asked Google Inc to deposit 10% of the INR 136.86 crore penalty imposed on it by the Competition Commission of India (CCI) for abusing of its dominant position in "Online General Web Search and Web Search Advertising Services" markets in India through practices leading to search bias and search manipulation, while admitting the company's appeal against the CCI order.
CCI dismisses complaint against producers of Padmaavat and Padman alleging collusion over sharing the market by changing the release date of the two films-  CCI ruled that the anti-competitive conduct alleged against the makers of Padman and Padmavat does not get established. Further, the evidence supplied in the information did not seem to indicate any concerted action while deciding the dates for the release of the movies and accordingly, did not raise any competition concerns. No case of contravention of the provisions of the Act was found to be made out against the opposite parties and the matter has been ordered to be closed in terms of the provisions of Section 26(2) of the Act.
CCI once again imposes penalty on KFCC and others for anti-competitive conduct: The Competition Commission of India (CCI) imposed a penalty of INR 9.72 Lacs on Karnataka Film Chamber of Commerce (KFCC), INR 15,121 on Mr. Sa. Ra. Govindu and INR.2,71,286 on Mr. Jaggesh for indulging in anti-competitive conduct by impeding entry and screening of dubbed films in Karnataka and in particular the Informant's film "Sathyadev IPS" violating the provisions of section 3(1) and section 3(3)(b) of the Competition Act, 2002. Besides passing cease and desist orders against the offenders, it also directed KFCC to bring in place a Competition Compliance Manual to educate its members about the basic tenets of competition law principles. CCI was prima facie of the view that that the conduct of Star India and Sony Pictures Network  in puportedly using reference interconnect offer (RIO) agreement with highly onerous terms amounts to a mechanism of refusal to deal constituting anti-competitive conduct. The Director-General has been directed to investigate to ascertain if the broadcasters indulged in refusal to deal by way of price discrimination with NSTPL (informant-distributor of television channel content).
TRADEMARK
Amar Chitra Katha sues film producer SK Lawrence over infringement of their registered mark 'Shikari Shambu' as a title of their film– The plaintiff claimed that subsequent to the legal notice exchanged with the defendants, the defendants had entered into talks with the plaintiff for license to use the trademark as a title of the defendants' film and had assured the plaintiff that the film would be released between February and April, 2018. However, the talks were nothing more than an eyewash to lull the plaintiff into a false sense of security. The Plaintiff claimed that the final act of deception was when the defendant released the film on January 20, 2018. The plaintiff has sought for damages to the extent of INR 15 Lacs from the defendants for infringement and passing off their mark.
Bombay High Court restrains GISPL from using BCCI's 'IPL' trademark– The Board of Control for Cricket in India (BCCI) had filed a suit and an application for urgent interim reliefs against GISPL in November last year, saying that it had sent a "cease and desist" notice to GISPL in 2016 itself, after which they had stopped their activities. However, the BCCI contended that in August last year, it came to know about GISPL's efforts to renew the league.
Madras High Court restrains Lyca Productions from using the title 'Karu' for its film- The plaintiff's case was that he has been making a Tamil cinematographic film with title 'KARU' from 2013 and that it is in the final stage (almost 90% of the film has been finished) and the first defendant has commenced making a Tamil film with the same title 'KARU' in 2017. The Court observed that it is an industry practice that producer registers his title with either second or third defendant ( Tamil Film Producer Council/ Film and Television Producers Guild of South India) and that the arrangement is such that before issuing registration certificate of a title to a producer, the Guild or the Council makes sure that same/ similar name has not been registered with the other and the certificate of registration of title is issued only thereafter.
Simmba trademark matter before Delhi High Court settled: A trademark infringement suit was filed by M/s Sona Beverages Pvt. Ltd. before the Delhi High Court against Rohit Shetty Picturez LLP claiming infringement of its registered trademark 'SIMBA' by the defendant's film titled 'SIMMBA'. The parties have settled the matter by entering into a trademark license agreement and adding a disclaimer in the movie.
Bombay High Court has restrained organisers of Pro Rajasthan Kabbadi league, from using a trademark deceptively similar to the popular, 'Pro Kabaddi League' owned by Mashal Sports Private Limited. The Court has however allowed them to use the trademark 'Rajasthan Kabaddi' or Rajasthan Kabaddi League.
Delhi High Court has directed the parties to maintain status quo till January 10, 2019 in a trademark infringement suit in relation to use of Entertainment Network (India) Ltd.'s trademark 'PehlaNasha' and HT Media's 'Radio Nasha'.
AajTak– Delhi High Court granted a permanent injunction against the owner of a fortnightly periodical restraining infringement and passing off of Living Media India Ltd's trademark "AajTak" and awarded INR 1 lac in damages in favour of the operator of the news channel.
Christian Louboutin SAS v. Ashish Bansal-In its latest judgment on trademark protection for Louboutins, the Delhi High Court again contradicted its previous decisions and granted permanent injunction and punitive damages against a retailer for infringing the "Red Sole" trademark of Louboutin. In its previous decision, delivered a month before this ruling, the Court had held that the trademark in issue was not eligible for protection.
ADVERTISEMENTS
Delhi HC- Advertisements protected under Article 19(1)(a): Horlicks Ltd. moved to restrain Heinz India Pvt. Ltd. from publishing an advertisement relating to its health drink, "Complan", as it was allegedly manipulating facts with respect to the drinks of the two companies compared in its advertisement. The court observed that the comparison is "a material, relevant, verifiable, representative feature of the goods in question and is factually true."
Lok Sabha passes The Consumer Protection Bill 2018: The Bill empowers the Central Authority to direct the trader, manufacturer, endorser, advertiser or publisher to discontinue/modify an advertisement which is found by investigation to be false or misleading and is prejudicial to the interest of any consumer or contravenes consumer rights. The Central Authority has also been vested by virtue of Section 21 of the Bill with discretion to impose penalty and prohibit the endorser from making endorsements in case of false/ misleading advertisement.
Advertising Standards Council of India (ASCI) will work closely with the National Commission for Women to monitor indecent advertisements as part of a wider centralised authority mooted by the Ministry of Women and Child Development.
Advisories to TV channels to not air promos of magic pills: MIB issued advisories asking television channels not to air promos of companies offering magic pills for treating ailments contravening provisions of the Drugs and Magic Remedies (Objectionable Advertisements) Act, 1954 and rules thereunder. MIB instructed television channels to advertise only those ayurveda, yoga and naturopathy, unani, siddha and homoeopathy (AYUSH) products which have valid manufacturing licence.
MISCELLANEOUS
Parmanu row: Cases filed against Kriarj Entertainment and others before Bombay High Court- The Bombay high court on May 10, ruled that Parmanu would be released under the joint banner of JA Entertainment, Zee Studios and Kyta Productions. The film will be distributed by Vashu Bhagnani's Pooja Entertainment in India, while Zee Studios will take care of the overseas distribution. The matter has been settled between Zee, Pooja Entertainment, JA Entertainment and Kriarj and consent terms have been filed in the court. Kriarj Entertainment is out of the film 'Parmanu'. Kyta Productions will be given credits in the film. Gothic Entertainment intervened in the matter but Justice Kathawalla refused to hear them and has directed them to come to the Court on May 22 when the matter is next listed. The matter stands disposed off.
Madras High Court refuses to stay the release of Ajay Devgn starrer 'Raid' in a recovery suit filed by a financer against co-producer for past dues– The Plaintiff claimed to have lent INR 50 lakh to Ms. Pathak in 2013 after she promised to return it within six months with interest at the rate of 30% a year. Alleging that the loan amount was not repaid on time, the plaintiff said two cheques given to the Plaintiff by Ms. Pathak bounced. A suit was filed when the Plaintiff learnt about Ms. Neelam Pathak being a co-producer of the film 'Raid' and claimed that the Plaintiff would be left high and dry if the proceeds of the film were allowed to be taken away by the producers.
TV channels told to verify content taken from social media– Following reports of unverified feed aired by television channels causing unrest and panic among the public, the information and broadcasting ministry plans to issue an advisory requiring television channels to run scrolls that alert viewers to the source of their information.
Justice Manmohan Singh appointed as chairperson of IPAB – On January 2, 2018 Justice Manmohan Singh, retired judge of the Delhi High Court was appointed as the Chairman of the Intellectual Property Appellate Board (IPAB). Since the retirement of Chairman Justice K M Basha in May 2016, the Chairman post was remaining vacant. Sanjeev Kumar Chaswal served as interim chair in the meanwhile. The IPAB handles appeals against orders and decisions of India's Controller General of Patents Designs and Trade Marks.
Supreme Court vide an order dated January 9, 2018 held that playing of national anthem in cinema halls is not mandatory – The apex court modified its November 30, 2016, order by which it had made the playing of the anthem mandatory in cinema halls before the screening of a film. The Court further held that it is optional and upto the audience if they want to stand or not. The Court said a final decision on the national anthem will be taken by an inter-ministerial committee set up by the government. This committee is mandated "to frame the guidelines describing circumstances and occasion on which the national anthem is to be played or sung and observance of proper decorum when national anthem is played or sung." It may also recommend amendments, if any, to the Prevention of Insults to National Honor Act 1971.
Union Budget: Entertainment industry finds no mention again – However, the Budget was a big thumbs up for Digital India and digitization. With a view to promote digitisation, the government is set to make necessary investment in robotics, internet of things (IOT), Artificial Intelligence (AI), digital manufacturing and big data analysis with NITI Aayog to establish a national programme to direct efforts in artificial intelligence. The Government has also proposed to set up five lakh wi-fi hotspots to give access to over five crore rural citizens. Increased data consumption is likely to boost the evolving OTT sector in India.
Papon Kiss Controversy – The controversy sparked when a Supreme Court lawyer filed a complaint before the National Commission for Protection of Child Right (NCPCR) against singer 'Papon' alleging "sexual assault" after the singer uploaded a video on his Facebook page where he is seen kissing a minor contestant of the show called 'Voice of India Kids 2018'. Further, the Guwahati police registered a case against the singer after receiving a formal complaint from Assam State Commission for Protection of Children Rights (ASCPCR). Papon responded to the compliants saying he was being "victimised" for no fault of his as he would "never commit an indecent act". Eventually, the minor girl broke her silence and in a video, she clarified that Papon didn't do anything with wrong intention. Also her father issued a statement which said that Papon is a father figure to his daughter and that there was nothing objectionable in the video that has come under the scanner.
Supreme Court clarifies that no litigation shall be entertained on the selection process in the appointments in Tribunals that have commenced; IPAB Chairperson appointment likely to remain intact- The Supreme Court on March 20, 2018 clarified its earlier order dated Feb 9, 2018 in the case of Kudrat Sandhu v/s Union of India that accepted suggestions made by the Central Administrative Tribunal Board Association with regard to appointment of chairpersons and judicial/ administrative/ technical/ expert members for all tribunals.
Prime Minister Narendra Modi orders withdrawal of 'fake news' press release- The Prime Minister directed that the matter should be addressed only in the Press Council of India. The government's order, which stipulated that press accreditations of journalists behind fake news be withdrawn, was slammed as 'undemocratic' by several media persons. This led to massive outrage against the controversial order and the government eventually withdrew the same.
I&B Ministry plans to shut down National Film Development Corporation of India (NFDC) and Children's Film Society, India (CFSI) to create an umbrella organization for movie related activities – This follows cabinet secretary PK Sinha's meeting with I&B ministry officials regarding a suggestion by government think tank Niti Aayog in 2015 to "merge operations" of similar units with an aim to improve efficiency and to restructure and realign resources.
NHRC slaps notices on Centre, Telangana on sexual harassment in films- The National Human Rights Commission (NHRC) issued notices to Telangana state government and Union Ministry of Information and Broadcasting, claiming that the issues raised by actress Sri Reddy demand action on part of the government in the form of a committee to address and redress the grievances of the female actors and women employees, in case of any sexual harassment at the work place i.e. Telugu film industry, in this instance.
Tamil singer Kovan arrested again, this time for song slamming Rath Yatra, PM Modi – Tamil folk singer Kovan has been arrested in Tiruchy for singing the viral Rath Yatra song slamming Prime Minister Modi and the Bharatiya Janata Party at a recent protest against the non-formation of the Cauvery Management Board. The song uploaded on Kovan's Facebook page made a mockery of the Rath Yatra and PM Modi for the BJP's divisive politics. Kovan and his troupe of folk singers and dancers also talk of how Modi's slippers, much like Rama's are ruling Tamil Nadu. Kovan was arrested in 2015 and charged with sedition for derogatory lyrics against then Chief Minister Jayalalithaa.
Single-window clearance for film shooting in Mumbai – The Maharashtra state government has decided to set up a single window system to provide all the permissions required for shooting of movies, documentaries, commercials, music albums and corporate films. It has also decided to provide all the required permissions within 15 working days. The facility will be available only for Mumbai as of now.
I&B Ministry sets up expert panel to probe Film Archive issues – The Ministry of Information and Broadcasting has constituted a five-member expert committee comprising veteran filmmakers and film preservation experts to look into the condition of films as well as the storage vaults at the National Film Archive of India (NFAI). The committee will also suggest ways and means to preserve the films in a better manner.
I&B ministry to set up web portal to give information on filming facilities in India – The Ministry of Information and Broadcasting has decided to set up a dedicated web portal to disseminate information on filming facilities available in the country. The portal will help potential production companies looking to shoot in India to obtain permissions, explore potential benefits and obtain an overview of various locations in India that could benefit the storyline of the film under consideration.
Manish Sisodia clarifies that there was no ban on playing recorded music in pubs and restaurants – Days after the excise department issued a diktat allowing only "live singing and playing of instruments" at restro-bars in the city, Deputy Chief Minister Manish Sisodia clarified that there is no ban on recorded music in these establishments, invalidating the May 16, circular the Excise Department had issued to holders of the L-17 category of licence (restaurants that serve alcohol), stating that the rules permitted only live singing/ playing of instruments by professionals.
Madras High Court restrains Tamil magazine 'Kumudam Reporter' from publishing articles on 'private life' of DMK leader Kanimozhi – Justice R Subramanian passed the order on May 17, 2018 while making it clear that the restrictions pertain only to publication of matter that is exclusively private, and does not extend to the function of Kanimozhi as a member of parliament or as a leader of a political party.
The government has reduced the GST rates for movie tickets – According to the Multiplex Association of India (MAI), the government's decision to reduce the GST rate on cinema tickets would make movie viewing more affordable, increase footfall and aid the growth of the industry. The government brought down the GST rates on cinema tickets costing up to Rs 100 to 12 per cent from the existing 18 per cent, while tickets above 100 would now attract 18 per cent GST against 28 per cent earlier.
Bombay High Court paves way for organizing Sunburn festival subject to adherence of norms: A PIL was filed before the Court seeking directions for ensuring that prevention of air and noise pollution during the 'Sun Burn music festival' in Pune. The Court directed the authorities responsible for granting requisite permissions to do so only after verification of all rules and regulations and to ensure compliance with the directives issued by the Bombay High Court and the Supreme Court regarding permissible decibel limits.
Maharashtra State Youth Congress objects to Anupam Kher's 'The Accidental Prime Minister', demands prior screening: In a letter addressed to the producers of the film, Satyajeet Tambe Patil, President, Maharashtra State Youth Congress has demanded for a screening of the film before its public distribution and release alleging that the trailer presents incorrect facts in relation to Ex-Prime Minister Mr. Manmohan Singh, Sonia Gandhi and the Congress party to malign the image of the Congress Party.
'The Accidental Prime Minister' release facilitated after parties arrive at settlement: Bombay High Court disposed of the winding up proceedings instituted by Jia Entertainment against Bohra Bros as per consent terms filed by the parties. Justice Kathawala held that the CBFC would not be precluded from handing over the censorship certificate of the film, The Accidental Prime Minister. Previously, the Official Liquidator had requested CBFC not to give any permission to release the film without the Court's permission.
#BringYourOwnPopcorn Movement – The Supreme Court stayed multiple pending proceedings before the Jammu and Kashmir, Delhi, Bombay and Madhya Pradesh High Courts seeking regulation of prices of food in multiplexes. The Apex Court has said that it will hear and dispose all petitions together.
Indian Singers Rights Association (ISRA) received royalties to the tune of INR 39 Lacs from Brazilian copyright society ABRAMUS towards performers' royalties for songs of Indian singers (members of ISRA) exploited in Brazil – ISRA had signed a bilateral agreement with ABRAMUS on May 18, 2017. The purpose of the agreement is to facilitate the payment of remuneration due to performers and, in terms of receiving remuneration, to approximate as much as possible, the conditions enjoyed by right holders represented by the Contracting Parties.
Parliamentary Committee suggests reform in pay of broadcasting and digital entertainment workers: The Committee recommended bringing workers in the television, broadcasting, digital entertainment, advertisement industry within the scope of Cine Workers and Cinema Theatre Workers (Regulation & Employment) Act, 1981, and double the pay for all workmen under the law to Rs. 16,000 per month or Rs. 2 lakh if paid in lump sum or in instalments. Ministry of Information and Broadcasting has also recommended that the Ministry of Labour should include skilled and unskilled personnel working in the cinema, television, digital entertainment and advertising industry within the ambit of the new labour code on social security and welfare bill.
Film and entertainment industry representatives meet PM Narendra Modi to address industry issues: The discussions pertained to the potential for the entertainment industry to flourish by bringing about changes such as lower and uniform tax rates (especially GST), increasing the number of screens to enhance access to films, incentivising and professionalising filming in the country. They also discussed measures for development of Mumbai as the global entertainment capital. Noting their suggestions, the Prime Minister proposed setting up a special committee to expeditiously address the concerns grappling the industry.
MIB proposes amendment to the Sports Broadcasting Signals (Mandatory Sharing With Prasar Bharati) Act, 2007: To ensure that maximum viewers can access, on a free to air basis, sporting events of national importance, MIB proposed an amendment that would enable Prasar Bharati to re-transmit events of national importance not only on its own terrestrial and direct-to-home network but also on other television distribution platforms/networks where is it mandatory to broadcast mandatory channels notified by the Union Government as per the Cable Television Networks (Regulation) Act, 1995.
Producers Guild of India joins the fight against VPF: The Film and Television Producer's Guild of India has encouraged cinema owners to move to 2K technology for better projection quality and to protect content from leakages. With introduction of Digital Cinema Initiatives – the Guild and digital equipment company Krian Media aim to increase the footprint of Hollywood releases in India, benefit all producers over non-payment of VPF, benefit exhibitors by increasing advertisement revenues, and bring down the VPF payout under the sunset ambit. In March, movie producers and distributors in the South went on a film strike over the VPF. The strike which lasted for more than a month was called off following the tripartite talks between the Tamil Film Producers Council, theatre owners and digital service providers, wherein it was decided that VPF for e-cinema projectors would be slashed by 50% and producers and digital service producers would negotiate a reduction in VPF for D-Cinema projectors.
 "GHOUL": Bombay High Court denies urgent ad-interim reliefs to Star India on account of the gross delay in approaching the Court: Star India had filed a commercial arbitration petition in the Court seeking urgent ad-interim reliefs against Reliance Big Entertainment and Netflix from exploiting the film 'GHOUL'. Star India claimed that Netflix has no rights to release the film and the same was in violation of its rights under an "Underproduction Film Assignment Agreement" between Star India and Reliance Big Entertainment.
Madhya Pradesh Cine Association protests against tax levy: The Central Circuit Cine Association and Cinema Association announced that all multiplexes and theatres in Madhya Pradesh would remain closed indefinitely to protest against the notification issued by the municipal corporations of Bhopal and Indore, levying local body entertainment tax of 5-15% in addition to GST. The strike was called off after nearly a month but the decision on the demand for withdrawal of the entertainment tax is pending.
MIB urges private TV channels to display warning against lynching: In compliance with the directions of the Supreme Court in Tehseen S. Poonawalla v. Union of India & others, MIB issued an advisory to all private satellite TV channels, urging them to run as a scroll that lynching and mob violence shall invite serious consequences under the law.
Sunny Deol and Preity Zinta starrer "Bhaiajji Superhittt" lands in legal trouble: The co-producer of the film, Fauzia Arshi sent a legal notice to Chirag Dariwala (producer), Neeraj Pathak (director), Sunny Deol (Actor) and Zee (music company) alleging that Chirag Dariwala gave her a cheque of INR 4 crores to return her initial investment in the film but it bounced. Fauzia has alleged that the film makers owe her approximately INR 10 crores along with interest.
ITAT grants relief to Sushmita Sen in relation to taxation of compensation received in sexual harassment case: The Income Tax Appellate Tribunal, Mumbai held that an amount of Rs.95,00,000/- received by Sushmita Sen as compensation pursuant to a sexual harassment case would not be taxed as income or profits and gains of profession under the Income Tax, 1961.
IBC proceedings against Sony Pictures in relation to 'Padman': Pooja Film Company, through its proprietor, Vashu Bhagnani instituted insolvency proceedings at the Delhi bench of the National Company Law Tribunal against Sony Pictures Entertainment Films India Private Ltd. for an unpaid debt concerning Akshay Kumar-starrer 'Padman'.
CBI commences preliminary enquiry against NFDC for violation of norms: Central Bureau of Investigation (CBI) commenced a preliminary probe against unknown officials of National Film Development Corporation (NFDC), Sun TV, UFO Movies among others alleging financial misappropriation, irregularities in payments made to film directors Anurag Kashyap and Dibakar Banerjee, irregularities in release of advertisements and publicity slots as well as non-compliance with norms.
Madras High Court seeks Tamil Nadu Government response on excessive movie ticket pricing: The Court has sought the response in a Public Interest Litigation (PIL) seeking measures to address the issue of overpricing of movie tickets in theatres resulting in non-implementation of the order of the Tamil Nadu Government dated October 6, 2017 revising the rates of admission for cinema theatres under the Tamil Nadu Cinemas (Regulation) Rules, 1957 introduced to keep a check on movie ticket prices.
Madras High Court issues directions to check exorbitant movie ticket pricing: The Madurai bench of the Madras High Court directed the Madurai District Collector to take  stringent action including cancelling the licence of the theatres and cinema halls which fail to comply with the ticket pricing rules. Failing to adhere to the Court order, theatres in Madurai levied exorbitant prices for tickets of the movie Sarkar. Hence, a contempt case was filed in which the Court issued directions to the Madurai Collector to file a report on the action taken against errant theatre owners who were also ordered to submit their daily collection records.
Bombay High Court sentences film producer to six months imprisonment in jail over contempt of court: The Bombay High Court sentenced film producer Gaurang Doshi to 6 months simple imprisonment for contempt of court in wilfully breaching the court's order to deposit INR 1.25 crore in a case filed against him by Scorg Consulting India Pvt. Ltd.
MIB waives processing fee for temporary uplink of live devotional/ spiritual/ yoga events: The Ministry of Information and Broadcasting (MIB) has waived off the processing fee for temporary uplinking in respect of channels permitted by the MIB and identified as having predominantly devotional/ spiritual/yoga content.
Bar Council of Delhi sends legal notice to Amitabh Bachchan for wearing lawyer's attire in advertisement: The Bar Council of Delhi has issued a legal notice to Amitabh Bachchan, Everest Masala, YouTube and a media house for using a lawyer's attire in an Everest Masala advertisement stating that they failed to take due precautions before using the lawyer's attire and are liable for legal action for telecasting the advertisement without any authority.
Prasoon Joshi-led CBFC suggests new initiatives: These initiatives include inviting the members of Hindi and regional film associations to work towards responsible certification, new design of the CBFC certificate in the light of QR code, a guidance video for new filmmakers and production houses explaining the online certification process and a communication campaign for educating audience segments about certification categories.
Bombay High Court rejects claims on attachment of negatives of film 'Sholay': The Court refused to attach the negatives of the film in an execution application filed by Shree Navchitra Distributors Pvt Ltd against Sippy Films as Sippy Films had gifted all rights over the film to Sholay Media and Entertainment Pvt Ltd (SMEPL), a separate legal entity four years before the institution of the suit and SMEPL was not proceeded against as a garnishee.
Fox-Disney Merger: With the merger of Star India and related assets (Fox Star Studios and National Geographic channels), all of Star India assets and related companies were acquired by Disney India. In India, this deal will make Disney the country's largest media and entertainment broadcaster.
MIB issued an advisory to private satellite TV channels to use the term 'Scheduled Castes (SC)' instead of 'Dalit', in compliance with directions from the Bombay High Court – The Court had in June asked the Ministry to consider asking the media to stop using the term 'Dalit'. "It is accordingly advised that the media may refrain from using the nomenclature 'Dalit' while referring to members of the Scheduled Caste in compliance with the direction of the Bombay High Court and the Constitutional term 'Scheduled Caste' in English and appropriate translation in other national languages should alone be used for all official transaction, matters, dealings, certificates, etc. for denoting the persons belonging to the Scheduled Castes notified in the Presidential Orders issued under Article 341 of the Constitution of India," the MIB said in its order.
Interim relief extended for Bigg Boss 2: An interim injunction was passed in favour of Endemol Shine India (ESI) restraining Film Employees' Federation of South India (FEFSI) from interfering with the production and shooting activities of Bigg Boss Season 2 (Tamil). ESI had discontinued the services of FEFSI and began ordering food from other caterers, leading to a dispute between them.
I&B ministry issues directive, says Hindi credits mandatory for Hindi movies – MIB issued a recommendation stating that Hindi films should have credits in Hindi only or bilingually with one of the languages being Hindi to ensure that people who do not know English and are watching the movie are not deprived of information about the cast and crew.
Bombay HC: Why aren't Bollywood deals registered? Bombay High Court suggested that the Maharashtra Government address the absence of law relating to registration of film rights agreements for transparency and safety of investment in the light of various disputes regarding such rights. "You make it mandatory for landlords and tenants to register leave and licence agreements for amounts that often involve a few thousand rupees, but not for the film industry where agreements are worth crores," said the judges, "There must be some regulation and transparency. Investors in films must be assured that their investments are safe and secure."
P.S. (I would like to thank Aiswarya Mudaliar (5th year, Symbiosis Law School, Pune ) and Ananya Narain Tyagi- (2nd Year-O.P. Jindal Global University) for their assistance in preparing this compilation and for the IPRMENTLAW team- Hiral Cheddha, Sudarshan Mohta, Akshat Agrawal and Anusha Das for editing the compilation).
Image source: here