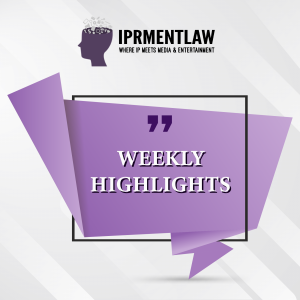 Haddi Film: Bombay High Court refuses interim relief to Nawazuddin Siddiqui in his plea against Zee for payment
The Bombay High Court  refused to grant any interim relief to actor Nawazuddin Siddiqui in his suit against Zee Studios seeking payment of his fees for the lead role in the film 'Haddi'.
The movie was originally supposed to be co-produced under the AEPL banner and it was titled Gunshe. However, the petitioners alleged that the respondents clandestinely siphoned this property into another company they formed called Anandita Studios Private Limited and Gunshe is now being released as "Haddi" on the OTT platform 'Zee 5'.
Read order here.
Bombay High Court Directs Video Sharing Platform Triller To Pay USD 300,000 To Zee Entertainment For Use Of Copyrighted Music
The court further held that Zee Entertainment is not trying to circumvent the requirement of mediation as at least two or three attempts to settle the matter have failed.
Thus, the court decreed the suit in favour of Zee Entertainment and directed Triller to pay costs of Rs. 2.5 Lakhs to Zee Entertainment. The court allowed Zee Entertainment to proceed with execution without drawing up of the decree.
The court also directed Triller to pay an interest of 18 percent from the date of filing of the suit till the payment of the amount.
Read order here.
Case Against Producer Of 'Yaariyan-2' Film For Hurting Religious Sentiments
It is alleged that actor was seen allegedly wearing a 'kirpan' – a symbol of Sikh faith – in a song in the movie. The complainant said this has hurt the religious sentiments of the Sikh community as only a baptised Sikh can wear the 'kirpan' as per the Sikh Code of Conduct.
The FIR was registered in Jalandhar district on the complaint of a member of the Sikh Talmel Committee. The Shiromani Gurdwara Parbandhak Committee (SGPC) has also filed a complaint with the Amritsar Police Commissioner in this regard.
Delhi High Court rules Bhojpuri singer Khesari Lal Yadav can only sell songs to Global Music Junction till September 30 2025
The Delhi High Court has restrained Bhojpuri singer and actor Khesari Lal Yadav (alias Shatrughan Kumar) from engaging with any company except Global Music Junction Private Limited for monetising any of his new songs till September 30, 2025.
A division bench, however, clarified that Yadav can continue to act, sing and dance in Bhojpuri film industry as well as on national TV channels, social media platforms, and on stages.
However, he cannot sell his new songs to distributors, music companies, producers, etc. other than Global Music Junction, unless the music production company refuses to accept the delivery of the new songs, as per the Court's September 5 judgment.
Read order here.
TRAI recommends private FM radio channels to broadcast news
The Telecom Regulatory Authority of India (TRAI) has announced its latest recommendations that open the door for private FM radio channels to broadcast independent news bulletins. These recommendations are a response to the Ministry of Information and Broadcasting's (MIB) request for guidance under section 11(1)(a) of the TRAI Act, 1997, as of the 11th of May 2022. In addition to this ground-breaking recommendation, TRAI has addressed other vital issues: (1) Removing Linkage to Non-Refundable One Time Entry Fee (NOTEF); (2) Extending FM license period; (3) Delinking annual license fee from NOTEF; (4) Calculation of license fee; (5) Ensuring FM radio functionality on mobile handsets; (6) Online grievance redressal portal
FIR against news channel editor over 'explicit video' of BJP's Kirit Somaiya
A senior officer said, "We are registering an FIR based on the complaint given by Somaiya. As per his complaint, explicit content was shared on Lokshahi channel by Anil Thatte who shared it via his YouTube channel."
Ajay Devgn's Hindi remake of Gujarati film Vash to release on March 8, 2024
The rights were sold by the original producers to Shemaroo and subsequently purchased from Shemaroo owing to Ajay's goodwill at a reduced amount.
Akshay Kumar's Film Name Changes To Bharat
Amid the online debate about changing India's name to Bharat after it was brought in by the government during Parliament's upcoming special session, Akshay Kumar's film name has been changed. The forthcoming film which was earlier titled 'Mission Ranigan: The Great Indian Rescue' has been now changed to "Mission Raniganj: The Great Bharat Rescue.'
Introducing HopeIn: India's First Multilingual Christian OTT Streaming Platform!
Led by Peter Samuel and his compelling vision, HopeIn is set to become the go-to destination of viewers seeking transformative Christian content.
Delhi HC Denies Interim Relief To Ivy League Princeton University In Trademark Suit Against Hyderabad-Based 'Princeton' Schools & Colleges
The Delhi High Court has observed that merely because several Indians may have studied in the prestigious Princeton University in the United States would not amount to "use" by the American Ivy League college of its "Princeton" mark in India for providing its services in terms of the Trade Marks Act.