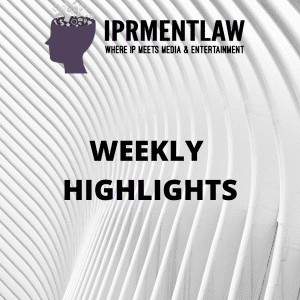 AMITABH BACHCHAN PERSONALITY RIGHTS CASE: DELHI HIGH COURT GRANTS EX-PARTE OMNIBUS ORDER RESTRAINING INFRINGEMENT OF AMITABH BACHCHAN'S PERSONALITY RIGHTS
The Delhi High Court on November 25, 2022 passed an interim order restraining persons at large from infringing the personality and publicity rights of Mr. Amitabh Bachchan.  Justice Navin Chawla noted: "By this application, the plaintiff alleges violation of his 'publicity rights as a celebrity' as has also been recognised by this Court in its judgment in Titan Industries Ltd. v. M/s. Ramkumar Jewellers, 2012 SCC OnLine Del 2382. It cannot seriously be disputed that the plaintiff is a well-known personality and is also represented in various advertisements. The plaintiff is aggrieved by the defendants' unauthorized use of his celebrity status to promote their own goods and services, without his permission or authorization.
Having considered the contents of the plaint, the documents filed therewith, as also having heard the learned senior counsel for the plaintiff, I am of the opinion that the plaintiff has been able to make out a good prima facie case in its favour for grant of an ad-interim ex-parte injunction. The balance of convenience is also in favour of the plaintiff and against the defendants. The defendants appear to be using plaintiff's celebrity status for promoting their own activities, without his authorization or permission. The plaintiff is, therefore, likely to suffer grave irreparable harm and injury of his reputation. In fact, some of the activities complained of may also bring disrepute to him".
Mr. Bachchan sought an omnibus order in the form of a John Doe order against such persons (unknown defendants) who are violating or infringing his personality rights.
As reported here, the order was sought against four of the defendants from transferring, alienating or creating any third party rights in respect of the domain names amitabhbachchan.com and amitabhbachchan.in. He has also sought a restraining order against book publishers, T-shirt vendors and various other businesses. The suit stated that Bachchan's name, image and voice were being used by mobile application developers to conduct lotteries by illegally associating with Kaun Banega Crorepati (KBC), a show hosted by the veteran actor. Mr. Bachchan has stated that only he has control over the commercial utilisation of his personality, name, voice, image, likeness and other characteristics that are uniquely identifiable and associated with him, and no one can do the same without his consent or express authorisation.
Read order here.
SUBHASH CHANDRA BOSE'S GREAT GRANDSON MOVES CALCUTTA HIGH COURT ALLEGING DISTORTION OF HISTORICAL FACTS BY FILM MAKERS
Netaji Subhash Chandra Bose's great grandson, Chandra Kumar Bose has filed a Public Interest Litigation  in the Calcutta High Court alleging that the literature of the Indian independence movement is being tampered with. At present, distortions or wrong information about this, which are being shown in films. The government of India should take strict action regarding that. The petition also calls for more careful verification of the historical authenticity and veracity of events depicted in films, books, and other publications.
KANTARA MOVIE ROW: KERALA HIGH COURT DISMISSES PETITION FILED BY PRODUCER HOMBALE FILMS CHALLENGING THE INJUNCTION ORDERS AGAINST "VARAHAROOPAM" SONG, ALLOWING IT TO AVAIL ALTERNATIVE REMEDIES 
The band Thaikuddam Bridge, a fusion group from Kerala, had initially obtained an injunction order dated 28th October, 2022., against the makers of the film- Kantara alleging that the song "Navrasam" has been infringed by "Varaha Roopam" featured in "Kantara". The Kozhikode District Court vide order dated November 25 returned the plaint citing lack of jurisdiction.
Parallely, Mathrubhumi Printing and Publishing Co. Ltd claiming to be assignee of copyright in the song Navarasam procured an injunction from District Court in Pallakad District on 2nd November, 2022 against Hombale Films & Ors. The order was challenged by the producers Hombale Films by way of a writ petition which has been dismissed by the High Court citing that alternative appellate remedies under the Civil Procedure Code ought to be exhausted. The injunction order passed on November 2 appears to be still in force.
DELHI HIGH COURT REJECTS AMAZON'S PLEA AGAINST TELECAST OF INDIA VS NEW ZEALAND MATCHES BY PRIVATE CABLE AND DTH OPERATORS
The Delhi High Court on November 25 rejected a petition by Amazon challenging an order of the Telecom Disputes Settlement and Appellate Tribunal (TDSAT) which effectively allowed broadcast of India-New Zealand cricket matches by all private cable and Direct To Home (DTH) operators through DD Sports channel thereby diluting the exclusive media rights held by Amazon. It was Amazon's case that the rights granted to Prasar Bhart are restricted for retransmission only on Prasar Bharti's DTH platform – DD Free Dish — and not others like Dish TV. TDSAT had earlier passed an order on Dish TV's plea ordering Prasar Bharti to supply DD Sports channel in an unencrypted mode.
DELHI HIGH COURT DIRECTS TELEGRAM MESSENGER TO DISCLOSE IDENTITY OF USERS SHARING DAINIK JAGRAN'S EPAPER
The Delhi High Court has directed the instant messaging app Telegram to comply with a 2020 order directing it to disclose the basic subscriber information of the users who unauthorizedly upload and share ePaper of Dainik Jagran newspaper in PDF in their channels. The Court took note of the submissions by the plaintiff that this issue is no longer res integra and has been settled by a Co-ordinate Bench of this Court in Neetu Singh and Another v. Telegram FZ LLC and Others, 2022, SCC OnLine Del 2637.
Jagran Prakashan Limited, the media group which owns the Hindi newspaper Dainik Jagran, in 2020 filed a suit submitting that its ePaper, which can be accessed only after subscription, was being made available for free in PDF on various channels on Telegram. It argued that Telegram cannot escape from its liability on the ground that it is an intermediary, and must pull down the channels. Delhi HC had on May 29, 2020 ordered Telegram to disclose the identity of the users or owners of channels impleaded by the media group in its suit. In December 2020, Jagran Prakashan filed an application stating that Telegram had not complied with the direction.
FANCODE TM INFRINGEMENT CASE: DELHI HIGH COURT GRANTS INTERIM INJUNCTION IN FAVOUR OF DREAM 11 IN TM INFRINGEMENT SUIT
The Delhi High Court has granted ad interim ex parte injunction in favour of the owners of Dream11 in respect of their online sports platform FanCode in a trademark infringement suit against 'FanCode 11' website.
The plaintiffs alleged that in September, 2022, they came across the impugned website www.fancode11.com and the mobile application 'Fancode11' and the use of the marks by the defendants. They alleged that the adoption of the mark 'Fancode11' and other impugned marks by the defendant is dishonest inasmuch as he has intentionally mixed the two marks of the plaintiffs, including their colour scheme. The plaintiffs further alleged that even the look-and-feel of the mobile application of the defendant is similar to that of the plaintiffs, thereby leading to a possibility of deception. The Plaintiff further submitted that as far as the You-tube channel is concerned, the defendant uses the mark 'FANKODE11' and that the mere replacement of the alphabet 'C' by "K' in 'FanCode' would not be sufficient to distinguish the two marks.