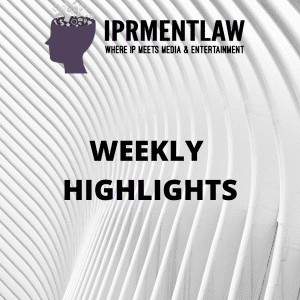 Kantara: Court directs the makers to stop playing 'Varaha Roopam' song in theatres
The Kozhikode sessions court issued an injunction barring the makers from playing the 'Varaha Roopam' song, after receiving a plagiarism lawsuit from the popular Malayalam music band, Thaikkudam Bridge. The song is also barred from all the major streaming platforms.
With IT Rules Amendment, Centre To Constitute Appellate Committee For Grievances Against Social Media Intermediaries
As per the amendment, Centre should notify a Grievance Appellate Committee to deal with appeals against decisions of Grievance Officers of social media intermediaries.
"Each Grievance Appellate Committee shall consist of a chairperson and two whole time members appointed by the Central Government, of which one shall be a member ex-officio and two shall be independent members."
Now, users can challenge the decision of the Grievance Officer of the social media intermediaries regarding whether it would take down the concerned content or not before the GAC. The users have to prefer an appeal within 30 days from the date of receipt of the decision of the Grievance Officer. The GAC is expected to decide the appeal within a period of 30 days. While deciding the appeal the GAC has the authority to seek assistance from experts. The social media intermediary is to abide by the order of the GAC and in compliance should upload a report to that effect on its website.
Read notification here.
Zee-Sony to sell off Big Magic, Zee Action and Zee Classic to address CCI's merger concerns
Broadcasting networks Zee Entertainment Enterprises (Zee) and Culver Max Entertainment (erstwhile Sony Pictures Networks India) have agreed to hive off three Hindi channels—Big Magic, Zee Action and Zee Classic—to allay any anti-competitive concerns of the Competition Commission of India (CCI).In its order, CCI has noted that the aforementioned channels should not be sold to competitors Star India or Viacom18 Media or their respective affiliates.
Eros Media World Announces Association with Ministry of Investment in Kingdom of Saudi Arabia (MISA)
Eros Media World PLC, a global Indian media and entertainment company, has announced an association with the Ministry of Investment in Kingdom of Saudi Arabia to develop investment opportunities and projects in the region.
As a part of this association, MISA will assist ErosMedia in its expansion in Saudi Arabia. MISA will also support ErosMedia in forging local partnerships and engaging with multiple investors. ErosMedia is committed to developing and producing content, enabling specialized knowledge transfer, and mounting feature films and episodic web-series – a full spectrum content ecosystem, enabled for web 3.0. in the region.
Delhi High Court Restrains Rajasthan-based Restaurant From Using 'Sadda Pind' Name
"The Plaintiff has made out a prima facie case in its favour for grant of an ex-parte interim injunction. Accordingly, till the next date of hearing, the Defendant shall stand restrained from using the mark & name 'SADDA PIND' including the device thereof in respect of any resort/restaurant, accommodation, hotel and entertainment venue or in relation to any other allied or cognate services. The Defendant shall also stand restrained from using any identical or deceptively similar name as that of the Plaintiff i.e., 'SADDA PIND'," Justice Prathiba M. Singh said in the order.
PhonePe Trademark Suit: Madras High Court Temporarily Restrains MobilePe From Providing BHIM/ UPI Services
Justice M Sundar passed the interim order after prima facie satisfaction that a case of deception has been made out by PhonePe, which is in similar business. The Court said that instead of a side by side comparison, it stepped into the shoes of an average man with "ordinary prudence" "and "imperfect recollection" and found a prima facie case of deception against MobilePe.
The Court however made it clear that MobilePe and its related companies can continue with all other business activities presently carried out by them including wallet recharge services.
'CHAAYOS' vs 'CHAIOPS': Ghaziabad startup to change trademark after Chaayos moves Delhi HC
A Ghaziabad-based tea startup has agreed to change its name and mark after leading chai cafe chain 'CHAAYOS' moved the Delhi High Court against the former in a trademark infringement suit.
The high court had referred the parties to mediation last month, however, the proceedings failed. On the next date of hearing on September 23, further options to settle the dispute were explored by the parties before the high court. On October 10, it was finally agreed by the parties that the defendant would change the 'CHAIOPS' mark to 'ChaiApps'.
NATURALS v NIC Natural: Delhi HC restrains NIC Natural ice creams from using NATURALS trademark
A single judge bench of Justice Jyoti Singh on October 19 granted an "ex parte ad interim injunction" in favour of the plaintiffs Siddhant Ice Creams LLP & others, holding that they had made out a "prima facie case for grant of the injunction" that the "balance of convenience also lies in their favour" and if the injunction is not granted the plaintiffs are likely to "suffer irreparable loss"
Granting the injunction the HC held that till the next date of hearing the 'NIC Natural Ice Creams' were restrained from using the plaintiffs' marks 'NATURAL', 'NATURALS' or using 'NIC Natural Ice Creams', 'NIC', in any form or manner, including any marks identical or deceptively similar, or from adopting same colours, trade dress and packaging for their products so as to amount to passing off".
The HC further restrained the defendants from using the domain names 'nicicecreams.com,' 'nicnaturalicecreams.com' or any other domain name, email address or handle containing the mark NATURAL in it. The HC also restrained the defendants from using the plaintiffs' marks 'NATURAL' or 'NATURALS' as "metatags" or purchasing the same as keywords under Google's AdWords programme to advertise their products.
IKEA threatens indie developer with legal action over alleged trademark infringement
IKEA has allegedly filed a cease and desist letter against an indie developer over perceived similarities between horror game The Store Is Closed and IKEA stores.
YouTube removes 2,000 animated videos for copyright infringement
Nearly 2,000 Wolfoo videos about the animated wolf and his family have been removed by YouTube for copyright violation, causing losses of around US$2 million for their Vietnamese producer.
Sconnect said YouTube removed the videos following a demand by the UK's Entertainment One, the producer of Peppa Pig, an animated series about a pig and his family.
Meta: automating removing infringement
The new Intellectual Property (IP) Reporting application programming interface (API) integrates with Meta's existing Graph API, which is the primary way for apps to read and write to the Facebook social graph.
This integration allows authorized API users to more effectively fill out the same fields that exist in the IP reporting forms in a secure and streamlined way, bringing more efficiency to this process by allowing users to report content at scale.