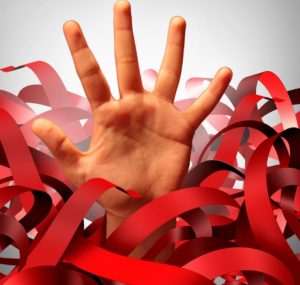 The Department for Promotion of Industry and Internal Trade (DPIIT) has called for another stakeholders consultation meeting to discuss the various aspects pertaining to registration of multiple copyright societies as opposed to single copyright society in a single class of work.
The meeting is on 15th September, 2020 (Tuesday), from 7.00 PM onwards via video conferencing  .
The list of stakeholders include:
Television and radio broadcasting organizations such as Doordarshan, News Broadcasters Association, MBL, ENIL, Times Network, Zee Network, Star India Pvt. Ltd, IBF, MPA, AIR, Reliance Big FM, AROI, Radio Next Webcasting.
Internet broadcasters such as Gaana, Jio Music, Saavn, Wynk, IAMAI, Netflix.
Organizations such as MCAI, IMI, Lahari, Tips, Novex, Think Music, T-Series,
Hotel Associations
Collection/ copyright societies- IPRS, PPL, RMPL, ISRA, IRRO, CPPL, SIMCA, SWAI
Readers may recollect that the Government had called for similar stakeholder meetings earlier, details of which were captured by us here and here.
In the last meeting, several stakeholders spoke for the need of a single society in each class of work and against having multiple societies for the same class of work.
PPL, MCAI and some of the broadcasters were amongst those who voted for single society for single class of work while others like RMPL and SIMCA voted for multiple societies for same class of work.
Those who spoke for multiple societies for same class of work cited that competition is necessary and users should have the choice of multiple society. Further, that having multiple societies would enable better representation for regional players.
What is this issue?
Section 33 (3) of the Copyright Act, 1957 contains a proviso stating that "Provided that the Central Government shall not ordinarily register more than one copyright society to do business in respect of the same class of works".
Therefore, unless there are some strong valid reasons, the Government would not register more than one copyright society in the same class of works. Currently the only two registered copyright societies in India are- IPRS (for musical composition and associated lyrics) and ISRA (for singers' performances).
Applications have been made by PPL and RMPL for sound recording which is still pending with the Government with no update for quite a few years now. SIMCA had also applied for registration as a copyright society earlier, which was apparently rejected. While PPL has majority of the labels as its members, there are several music labels who are not its members. It appears that RMPL and SIMCA want a separate society for themselves in relation to sound recording rights. There are other applications pending with the Government as well such as Screenwriters Rights Association of India, Cinefil Producers Performance Pvt. Ltd among others.
I had discussed it earlier on the blog that Rule 49 of the Copyright Rules, 2013 provides that when an application   for registration   is submitted to the Central Government through the Registrar of Copyrights, that Government may, within a period of sixty days from the date of its receipt by the Registrar of Copyrights either register the applicant as a copyright society or, if- (i)  the applicant   has no professional   competence   to carry on    its business   or has no sufficient funds to manage its affairs; or (ii)  there exists another copyright   society registered   under the Act for administering the same right or set of rights in the specific   categories   of works   and it is well functioning; or (iii)  the Central Government   has reason to believe that the members   of the applicant are not bona fide copyright authors or other owners or they have not voluntarily signed the instrument setting up the applicant and the application   for registration; or (iv) the application   is found to be incomplete in any respect, reject the application. Provided that no such application shall be rejected without giving an opportunity of being heard to the applicant.
The Government should therefore ideally have either accepted these pending applications or announced their rejection or at least updated on the status of these applications to the public.
It would have to be seen whether these stakeholder meetings have any positive outcome or are merely a bureaucratic formality.
The Government should also consider releasing a report on the outcome of these stakeholder meetings. Else, these seem to be a futile exercise.
Image source: here